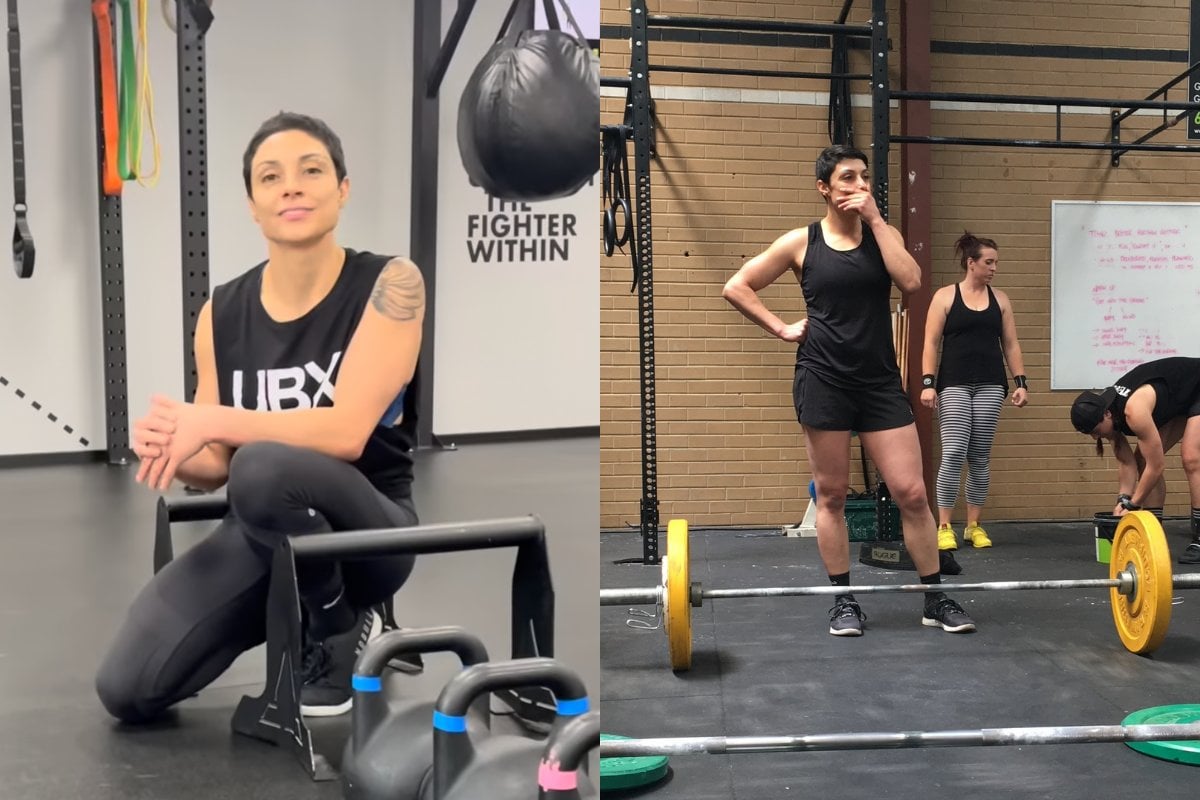 Let's play a word association game – I'll say a word and you say the first word that comes to your mind. 
CrossFit.
Hmmmm, interesting. Please read on.
I too was one of those sceptics of CrossFit. In fact, the first time I tried CrossFit was under duress (I mean, isn't that how everyone gets into fitness?). 
Spoiler alert: I liked it so much I became a CrossFit coach a few years later.
While you're here, watch how the Horoscopes work out. Post continues after video.
CrossFit is quite literally a cross-section of any and many fitness disciplines - if you can think of it, it's probably in a CrossFit workout; weightlifting, bodyweight exercises, rowing, kettlebells, running, gymnastics (don't worry, there are no backflips, although... cool).
The philosophy behind CrossFit is variety. Variety in movement. Variety in duration. Variety in intensity. All in an effort to achieve overall general fitness.
And as a fitness professional - I don't hate this.
When I walked into my first CrossFit session, I. Was. PETRIFIED. Was my initiation having my skull crushed between the tree-trunk-thighs of a hulk of a woman? Was I going to be held down by shirtless sweaty men as they branded me with a hot iron of the CrossFit logo?? WAS I???
I wasn't.
What I found was *gasp* regular (clothed) folk, in a supportive environment, doing their best to improve health, fitness and wellbeing.
Why isn't anyone trying to crush my skull?
What happens in a CrossFit session?
Typically, sessions are one hour in duration lead by a CrossFit coach, and as stated above could involve anything:
On one day, you could be doing a timed 5km run
On another, completing the following as fast as possible: 3 deadlifts, 3 box-jumps, 9 deadlifts, 9 box-jumps, 15 deadlifts, 15 box-jumps
And then the next, as many rounds as possible in 30 minutes of 5 pushups, 10 situps, 15 squats. 
Honestly, I don't have the space here to do the variety in CrossFit justice. Just know there is a lot of it.
At the start of your session, you gather around a whiteboard where the Workout Of the Day (WOD) is written. Thank God. Because, memory. 
From here, your coach will explain and demonstrate the workout ahead, including alternatives. This is where there isn't enough love and light shed on CrossFit: all workouts have a 'scaled' version. Whether it's using lighter weights, fewer repetitions or alternative movements, CrossFit workouts are accessible to everyone.