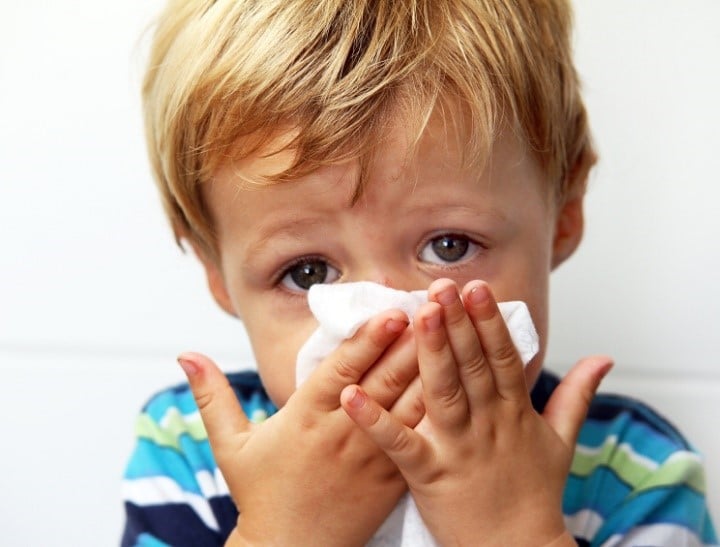 It's cold and flu season – so here's everything you need to know.
It usually starts with a sneeze. You hear it, and get that sinking feeling. Not another cold or flu…
It's tempting to grab your sick kid and take them off to the GP for some antibiotics – because you don't want to put the whole family through another bout of illness, and honestly, you just can't afford to take more time off work.
But stop. If it's a cold or flu, antibiotics aren't going to do any good. Colds and flu are caused by viruses, and antibiotics only work on infections caused by bacteria. And in fact, giving kids antibiotics when they don't really need them can be bad for them.
"A course of antibiotics won't help children get over a cold or flu faster, won't stop the infection from getting worse, and won't prevent it from being passed onto other people," explains Dr Jeannie Yoo.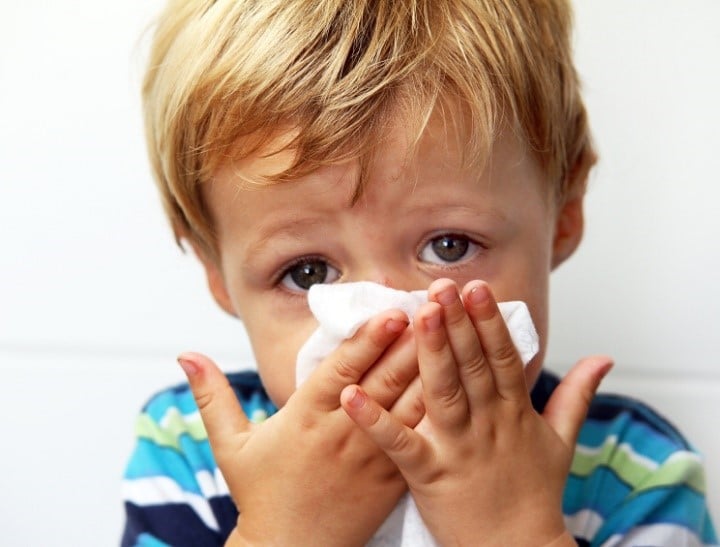 "Antibiotics can cause unpleasant side effects such as skin rashes, diarrhoea and vomiting."
On top of that, the more often antibiotics are used, the more chances bacteria have to become resistant to them.
So how do you know when antibiotics are needed and when they aren't? Read on…
1. Cold.
Pretty much everyone is familiar with these symptoms: sneezing, a blocked-up or runny nose, a sore throat and a cough. Colds are common – the average child gets between five and 10 a year – but they can still make children feel pretty bad. It generally takes just over a week to get over a cold, while a cough can stick around for three weeks.