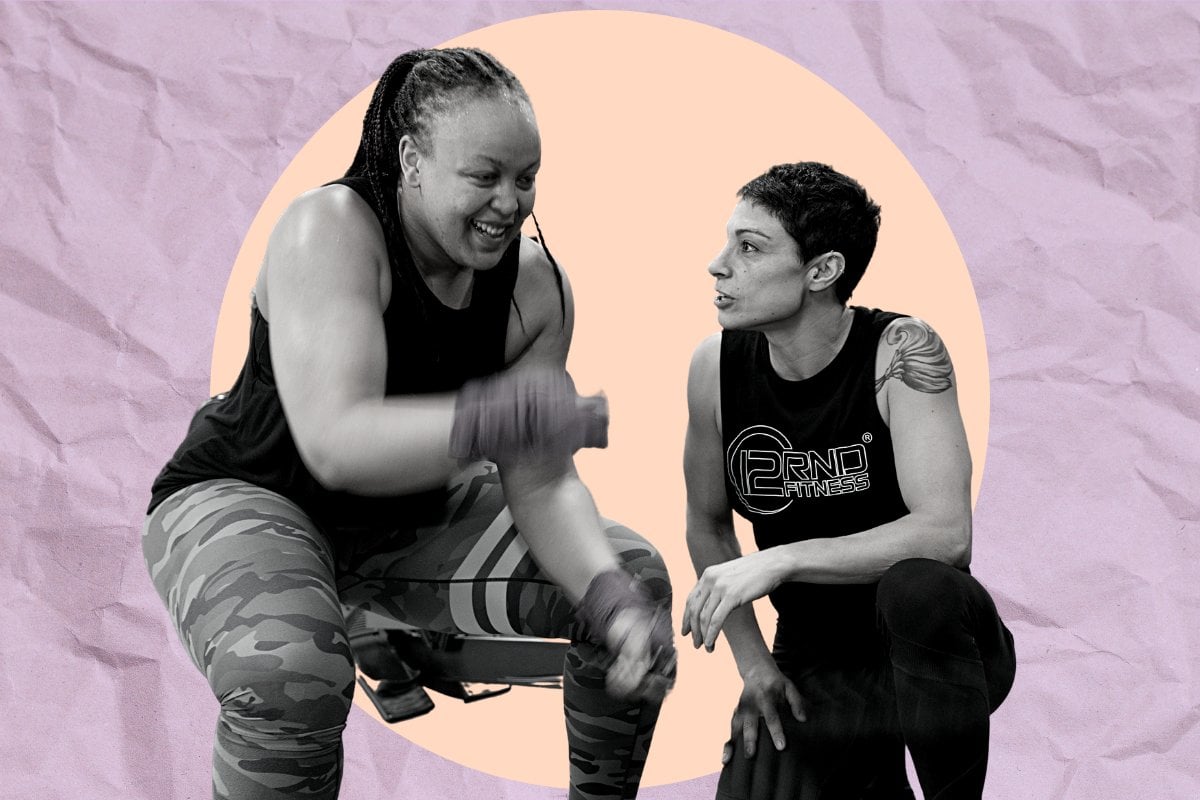 I've worked in the fitness industry since 2005 and been a consumer of fitness since the 90s. In that time I've observed tens of thousands of bodies move in various ways, collected double digits worth of qualifications and have participated in almost one of everything the industry has to offer. 
This time and experience has resulted in a little black book of information, instructions and wisdom that I can draw from at any given moment. 
Watch: The horoscopes working out. Post continues after video. 
However, after 17 years in the industry, I've noticed I'm repeatedly turning to the same dog-eared, stained (don't ask) pages in my little black book –  and it doesn't look like this is going to change anytime soon.
So I thought I'd save you (and me) the trouble and definitively share with you the five things I say to clients on repeat:
"Knees over toes."
No word of a lie, the day this instruction doesn't pass my lips is the day I am retired on a yacht in Monaco. "Knees over toes" is a cue for ensuring your knees follow the direction of your toes when you perform a squat. 
"Shoulders down."
We are a nation of petrified bodies who wear our shoulders as ear accessories. The above cue in the gym is a close second to "knees over toes" and goes some ways to putting you in a better position when executing almost every exercise ever. 
"Just turn up."
"Just turn up" [to the gym] is my most common response to the all-too-common precursor "I just couldn't make myself". 
Quite frankly the habit of turning up to the gym consistently and doing something far outweighs turning up to the gym sometimes and smashing yourself.