Maybe you're here because you've googled "what does cocktail dress code mean?" just one too many times, after immediately forgetting and going with a jeans and a 'nicer' nice top combo, and then feeling immediately out of place.
Dress codes can certainly be confusing, but thank goodness for Google, because here we are with a complete list of every dress code from casual to white tie and every other style in-between.
Book mark this post and prepare to never do a double take on an invite again.
Casual AKA comes as yourself.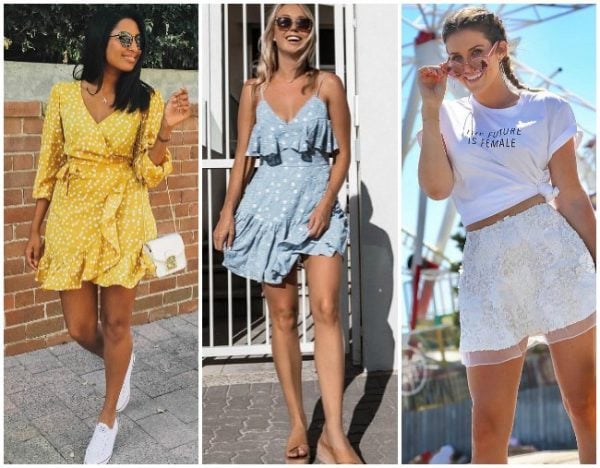 Anything goes.
As the name suggests, it's your everyday, weekend outfit, that's not too dressy - relaxed and easy. The only way you could get this wrong is if you look too 'dressed up,' but add a pair of sandals, ankle boots or sneakers, and you'll hit that casual sweet spot.
If in doubt, go for anything in a cotton or linen fabric.
Fool proof outfit:
Jeans and a t-shirt or a dress paired with sneakers.
Smart casual AKA jeans and a nice top.