It's almost tax time, and if you're anything like us you're already planning what you're going to do with your refund. While it's tempting to claim as much as possible to bump up your return, it's not smart to be blase with your claims – there are some hefty fines which are applicable if you get caught faking it – and with the technology the ATO now uses, it's highly likely you'll be called out on your phony claims.
This year more than 84% of Australian taxpayers are anticipating to get a refund and with the average refund being just over $2,300 – it's important to understand the ins and outs of what you are entitled to so you don't run into any trouble down the track.
It's also important to be pro-active about tax instead of reactive – once June 30 has come and gone, you need to wait another 12 months before you can claim an expense on tax. So if you're looking at purchasing something for your business, now is the time so you can claim it as soon as possible.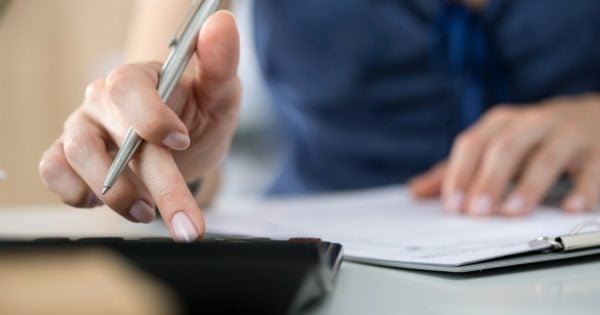 First things first, don't forget the basics.
Many times, getting your refund back to you gets held up because taxpayers are making basic mistakes like these:
If your name or address has changed, make sure you update your ATO info before lodging your return. If you're lodging a return under different details the ATO's data matching technology won't be able to match it to your Tax File Number.
Making sure your bank details are correct. All tax refunds are now done via direct deposit - gone are the days of receiving your return as a cheque in the mail. Ensure your bank details are provided on your return and are correct.
Didn't use spell check? If you've added an extra letter, or accidentally spelt something wrong in a key field, it'll delay your return significantly as the ATO will have to manually match your details – and as you can imagine, this happens a lot so the delays are substantial!
Make sure you claim ALL your income – including those three Uber shifts you did last October, or that casual shift you do at a cafe on the weekends in addition to your full time job. Not claiming income is something the ATO has been cracking down hard on, especially recently with the rise of the Gig Economy (Uber, Airbnb, Social Media Influencers, etc)
Don't claim it if you haven't spent it.
You can only claim on the things you've spent. If you're audited, you'll need to provide proof of what you've spent – so don't embellish the deductions you're claiming in order to get a bigger refund.
It's a common misconception that you can claim up to $300 without receipts, however you actually have to have spent the money. If the ATO audit you, you've got to be able to produce proof of your claim.
People lodging their own tax returns using the ATO's myTax software are monitored by the ATO's software as they prepare their returns, to make sure that people aren't over claiming.