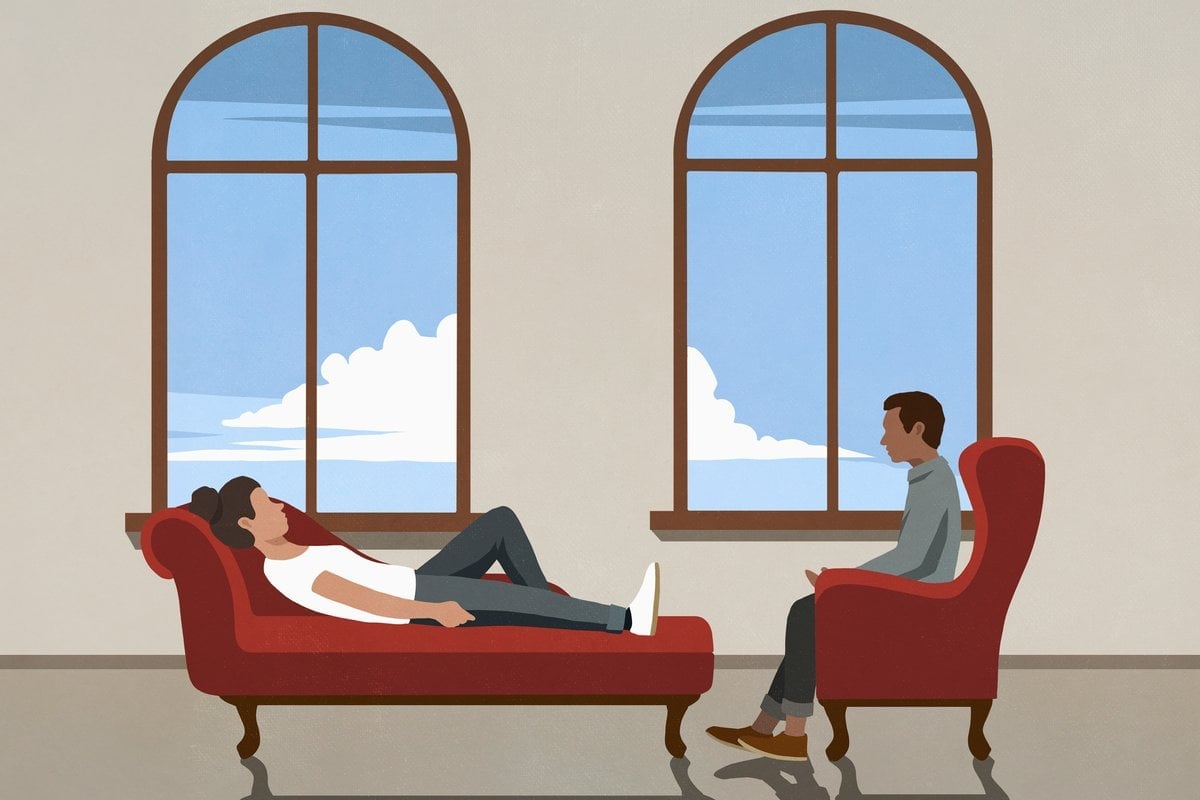 Ever wondered what your therapist is really thinking? Oh, phew! So it's not just us.
It's a funny old thing, therapy. Not funny, funny - but you know we mean. Because more often than not, you don't really know what to expect if you've never been before, right?
Will it be like the movies? Will they show you those pictures of dark splotches and ask you what you see? Will they go home have a big gossip with their partner about all your secrets?? Omg, WILL THEY?
The good news: Chances are, your therapist is nothing like what you'll see in movies and TV shows. Really!
In fact, they're probably more like you than you might think.
Watch: These signs will help you know if you should see a psychologist. Post continues below.
And here's the thing - while it's always good to be able to seek out help from those around you, like your family and friends, sometimes you just need to chat with someone from outside of your circle. Someone who is like a blank sheet of paper.
Below, we asked psychotherapist Lissy Abrahams to tell us everything she wants you to know about therapy..
Take a seat.
1. We understand that you may feel daunted or frightened about starting therapy.
Sharing really intimate details about your life, your relationships and some of your deepest secrets to a complete stranger can feel super scary and daunting. Therapists get it.
"Most people come to therapy because they need it. This doesn't mean that they want to go. And I can tell you, no one starts therapy for fun – even though in my consulting room we have some fun," said Abrahams.
"Good therapists understand that it can take time for some clients to feel safe in the space and that's absolutely fine. You will feel safe when you feel safe and feel free to talk about this with your therapist."