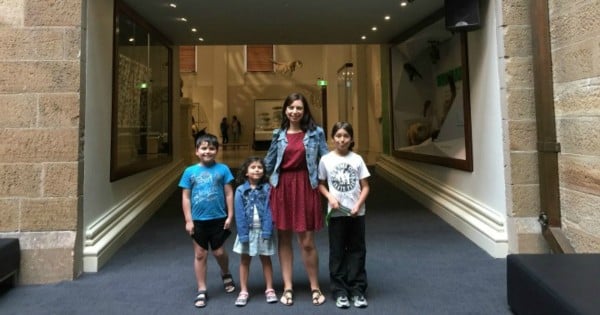 The first time someone said this to me, I didn't really understand what it meant:
"Little kids, little problems. Big kids, big problems."
This year has been the first time I've fully comprehended the meaning of it.
Raising kids is tough. Each year there are new challenges to deal with and I've often found myself wondering how on earth I'm meant to know what to do, and how I can avoid doing the wrong thing.
Being a parent is the hardest job in the world and we do it without any training at all. Everything we know about raising kids is learned from friends, family, TV shows, movies and books. The rest we figure out as we go along.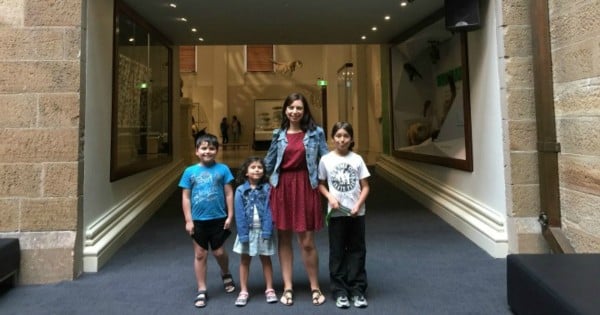 With three kids, Jo's seen it all. Image: supplied.
It seems pretty crazy to leave the most important job in the world in the hands of people without any experience whatsoever.
Luckily for me – and my three dear children – I was able to talk to child behavioural psychologist, and my new guru, Dr. Alan Ralph, who has been working to strengthen relationships between parents and children for 35 years.
Speaking with him makes me realise I can be the kind of parent I want to be. Here are some of his tips for how to navigate some of the life stages your children go through.
The toddler years.
It's happened. Your gorgeous little baby who has just learned how to walk has just thrown their very first tantrum. You have to be on the lookout for it as toddlers have very different toddler-tantrum-techniques. They might do what I call 'the Ghandi Tantrum,' whereby they simply lie down on the ground, not making a sound and not moving because they don't wish to do whatever it is you need them to do. It can be hard to recognise.
It's much easier to recognise what I call the Shopping Centre Tantrum which can occur anywhere at any time but looks just like the ones kids throw at your local shopping centre and includes screaming, crying, the beating of fists on the wall/floor/parent's leg.
"The children are starting to recognise that they are individuals separate from their parents and have ideas and wishes of their own," Dr. Ralph explains. "And so I think it's a matter of parents tuning into that change to recognise that there are going to be times when you have to accept that the child is trying to find their own boundaries and trying to identify themselves."