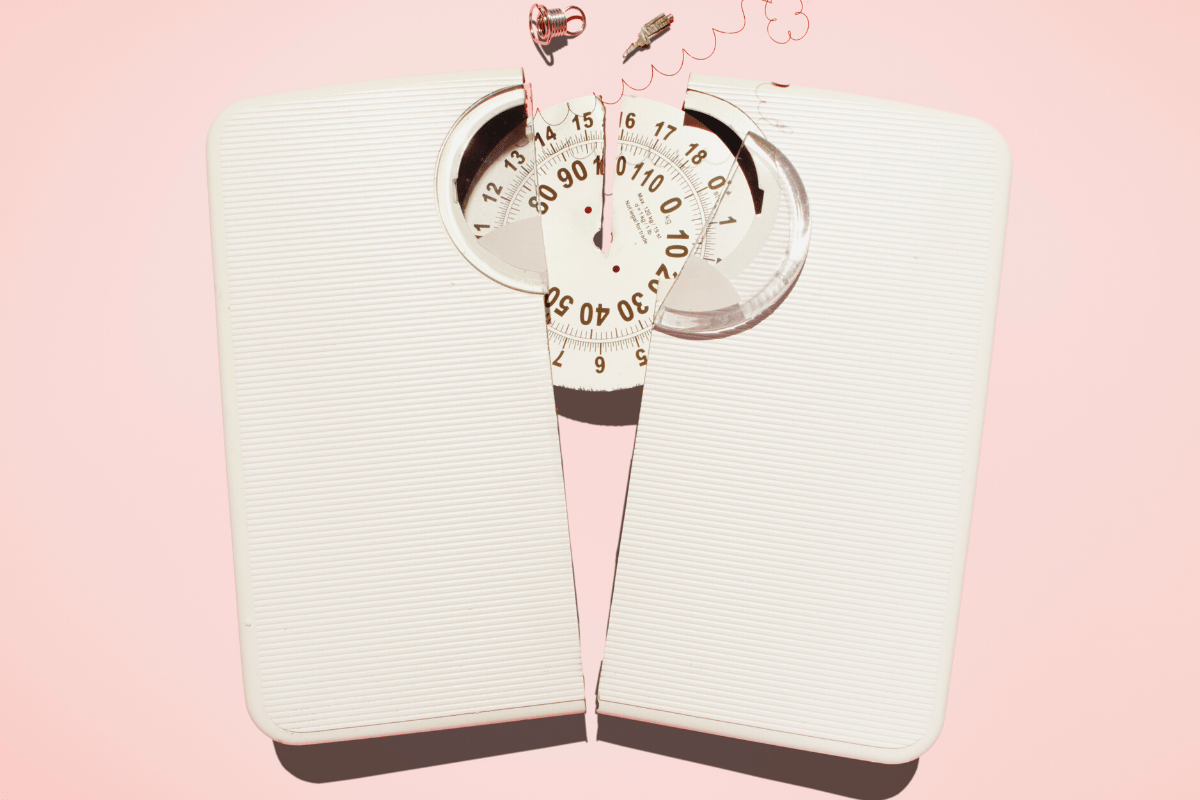 This post deals with disordered eating and body image and might be triggering for some readers.
In a viral post within a Mamamia Facebook Group - Mamamia Outlouders - mum Leah shared the story of her nine-year-old daughter and classmates being publicly weighed at school.
"How is this still even allowed to happen?" Leah said. 
"They were all asked to weigh themselves at school today as part of their phys ed class. Whilst the teacher told them 'it doesn't matter what the number is' to me, the activity itself is so insanely problematic. There were comparisons, commenting on other people's numbers and calling out the heaviest kids as 'fat'," she continued. 
Leah had to have a long conversation afterward with her daughter about self-worth and body image, hoping that what happened at school today doesn't have a lasting impact. She's not alone. 
Almost 200 women have shared their horror at the situation and their own similar stories.
Watch: Negative Self Talk | Butterly Foundation. Post continues below.
Dr Natasha Magson is a postdoctoral researcher at the Centre for Emotional Health at Macquarie University. 
Speaking with Mamamia about the problematic nature of this practice, Dr Magson said: "It focuses on weight as an indicator of health when the focus should be on regular exercise, a healthy and varied diet and educating young people about body diversity and acceptance. From research, we also know that from a very young age children (as young as three!) view larger bodies as 'bad' and thin bodies as 'good'."
As Dr Magson notes, equating weight with health has been shown to perpetuate social exclusion, weight-based victimisation, stigma and prejudice. Not to mention that body weight and shape is the most common reason that children and adolescents are victimised by their peers. 
"Weighing a child in front of peers encourages school-aged children to engage in body and weight comparison, and with this comes feelings of embarrassment and shame. This has the potential to exacerbate an already concerning problem," she said.