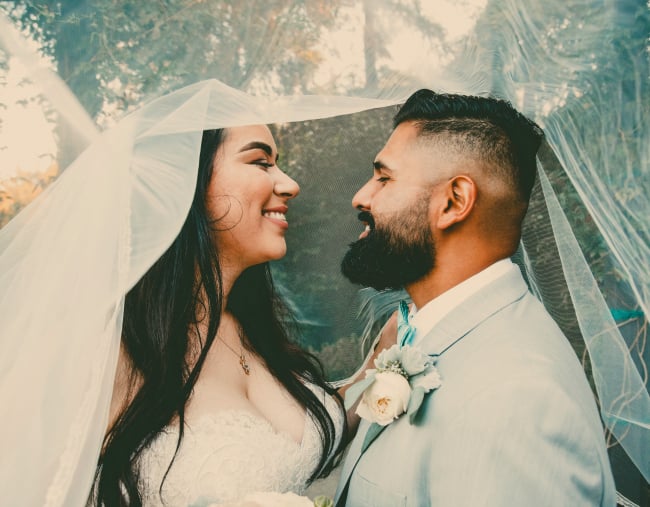 So, you found your perfect wedding venue?
It's stunning and has so much potential and looks absolutely magical in the afternoon light. It's everything  you've ever dreamt of.
But what about the practicalities? The boring things like toilets, catering infrastructure and… insurance?
Unfortunately, add-on costs are a regular part of the wedding game. It's a commercial industry, which means customising and adding extras to your wedding venue will often cost you more. In some cases, a lot more.
To protect yourself and your future bank balance, we distilled wedding expert and Bridechilla founder Aleisha McCormack's top wedding venue advice from the latest episode of Hitched so you don't get ripped off.
Psst – you can also listen to it in full below, post continues after audio.
In other words – here are the 12 questions you must ask prospective wedding venues before signing anything or paying a cent.
What time can you arrive and leave?
This might seem mundane, but it's really important to know if you're a) planning to hold the entire day at the one venue and b) if you want either a morning/afternoon wedding.
Also make sure the venue's availability includes set up and pack down.
Ask: what time can you and your people come in and start jazzing the place up? Can you access the space the night before? What time do you need to be out by?
Can you facilitate the ceremony and a reception?
Tying in with the first point, ask if your venue is available and can facilitate your wedding ceremony and reception (and maybe even accommodation too!).
"[Having your ceremony and reception at the same venue] will save you money as you're not paying two separate venue fees, and time because you don't have to travel. You also won't have to make your guests travel or find something to do for hours while you're taking your photos," Aleisha says.
Do you offer package deals?
Some venues like function centres and golf clubs offer all-inclusive package deals. This might suit you if you're busy and you just want to work with someone who knows the venue and will offer the right choices.
It's not always the cheapest option, but the convenience of a package deal might work for you and your lifestyle, so it's good to ask if the option is open to you.
Don't worry, they don't have to be cookie cutter either.
Side note – what do you think about wedding wishing wells? Yes or no, and if yes, how much? Post continues after video.