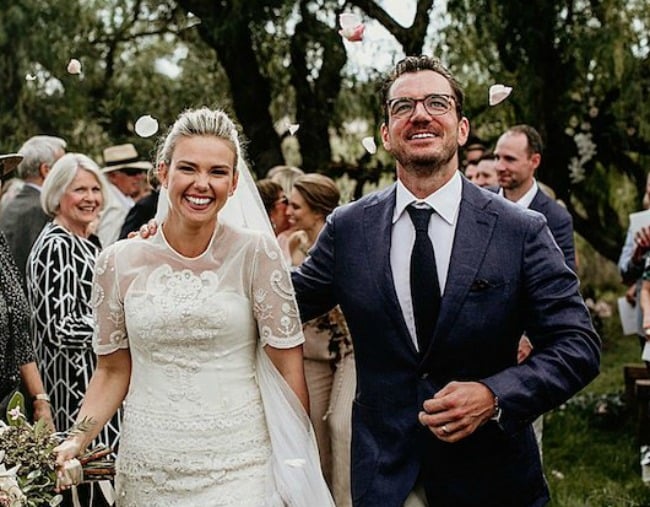 By now you've definitely seen some of Edwina Bartholomew's wedding photos, right?
They're stunning.
All sprawling fields and country air, the Sunrise presenter's Greater Blue Mountains wedding was the picture of native blooms and genuine love.
But what about the blood, sweat and irrational tears the photos didn't show us?
What was it like for the 34-year-old journalist planning her own wedding while being incredibly, incredulously busy?
Eddie did, after all, spend the weeks leading up to her April wedding to long-term partner Neil Varcoe just casually reporting on the Winter Olympics, the Commonwealth Games and on two overseas trips to the US.
To find out (and make ourselves feel better about our own bridezilla meltdowns), we asked Eddie for her wedding planning advice, and what she'd do differently if they were to do it all again.
All photographs were shot by Edwina Robertson, you can see the full album on her website here.
How Eddie and Neil planned the wedding themselves.