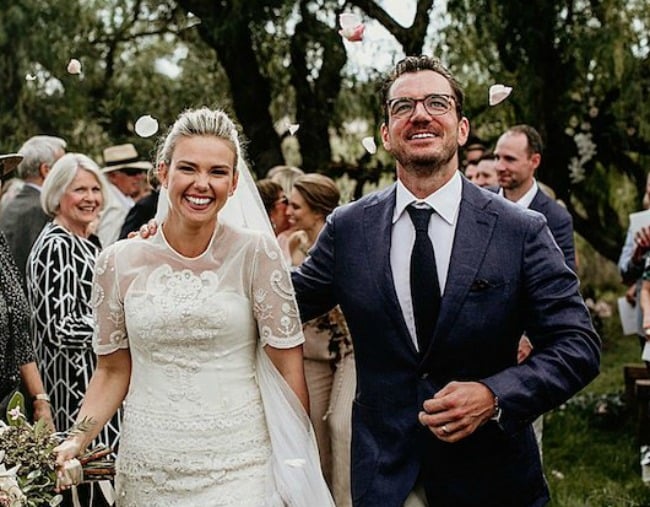 By now you've definitely seen some of Edwina Bartholomew's wedding photos, right?
They're stunning.
All sprawling fields and country air, the Sunrise presenter's Greater Blue Mountains wedding was the picture of native blooms and genuine love.
But what about the blood, sweat and irrational tears the photos didn't show us?
What was it like for the 34-year-old journalist planning her own wedding while being incredibly, incredulously busy?
Eddie did, after all, spend the weeks leading up to her April wedding to long-term partner Neil Varcoe just casually reporting on the Winter Olympics, the Commonwealth Games and on two overseas trips to the US.
To find out (and make ourselves feel better about our own bridezilla meltdowns), we asked Eddie for her wedding planning advice, and what she'd do differently if they were to do it all again.
All photographs were shot by Edwina Robertson, you can see the full album on her website here.
How Eddie and Neil planned the wedding themselves.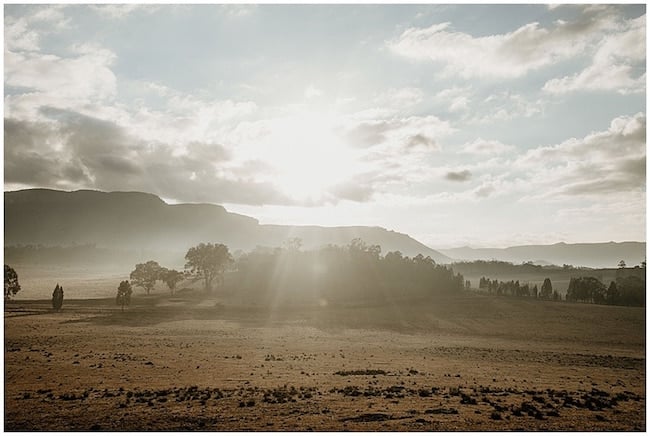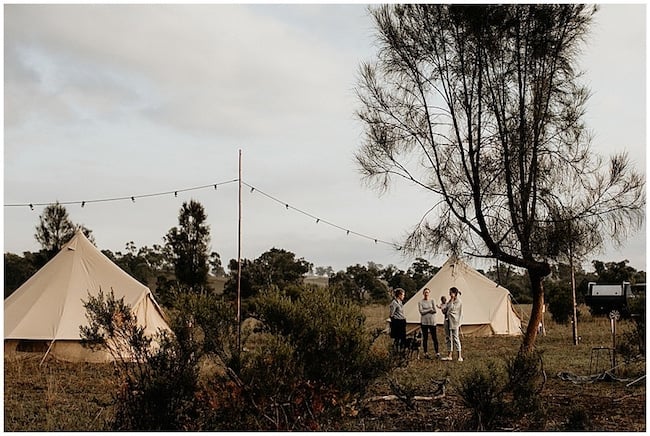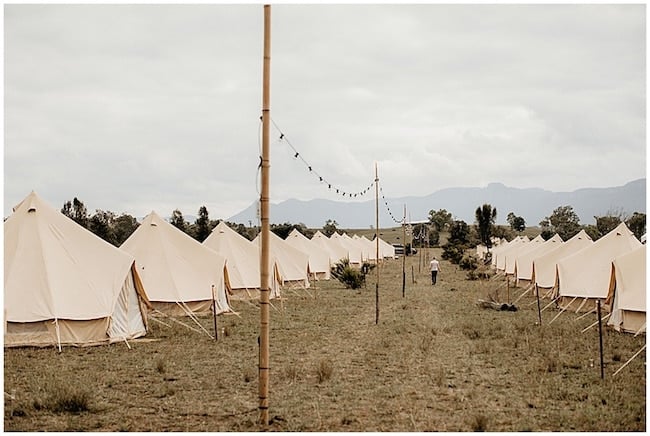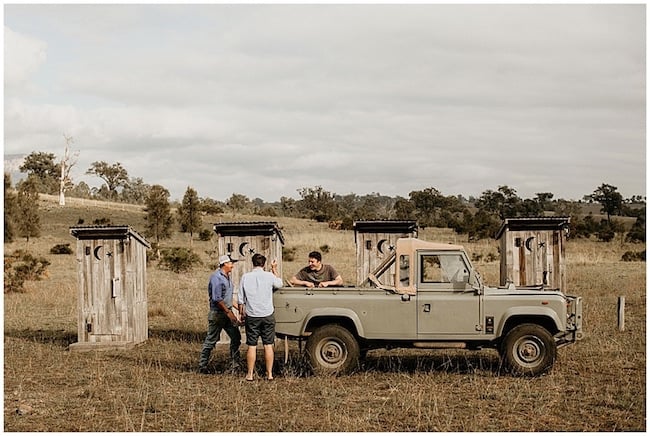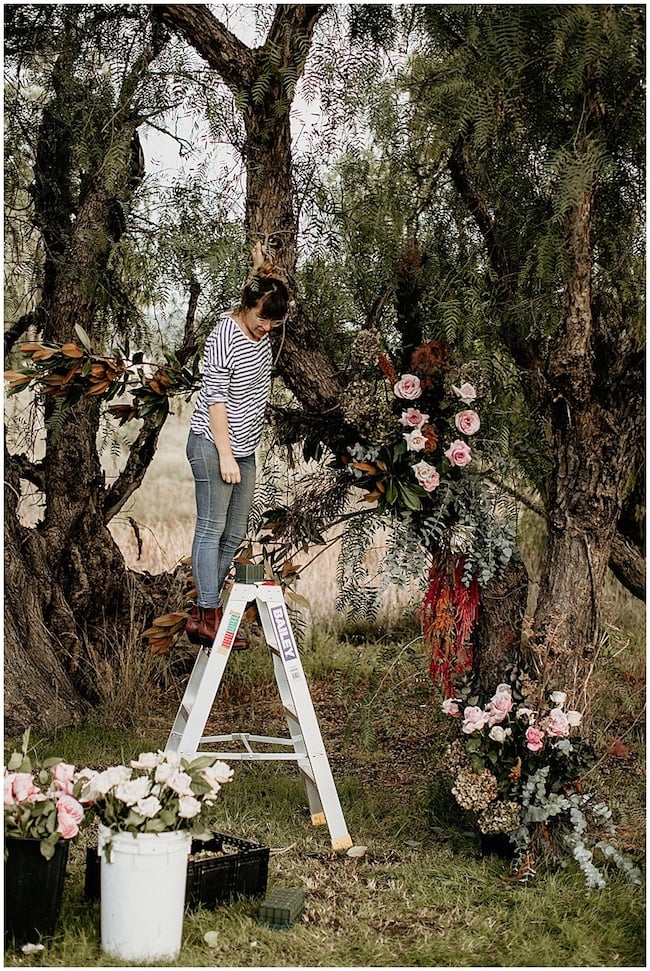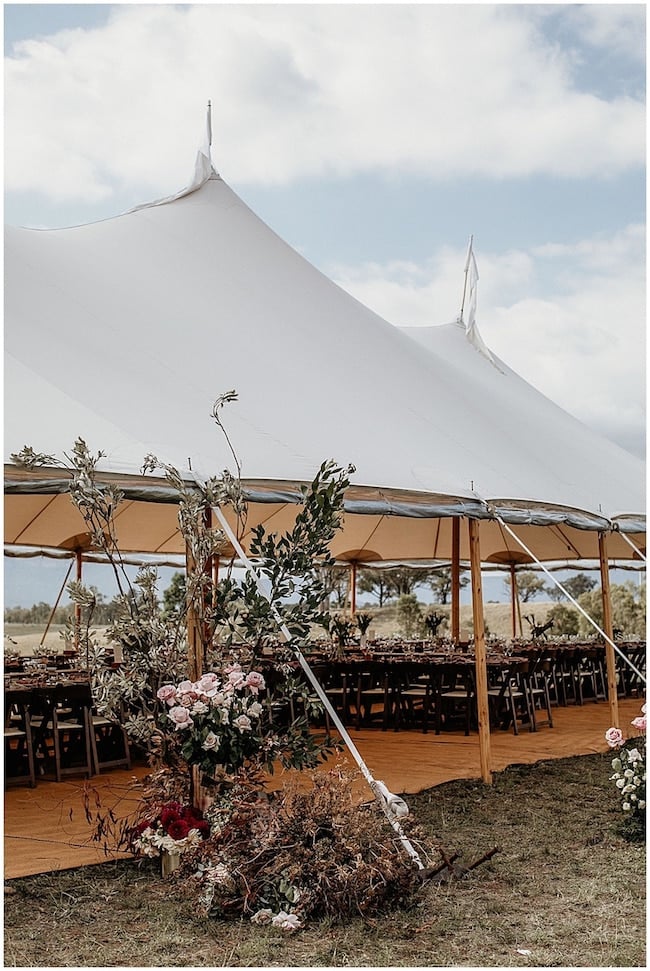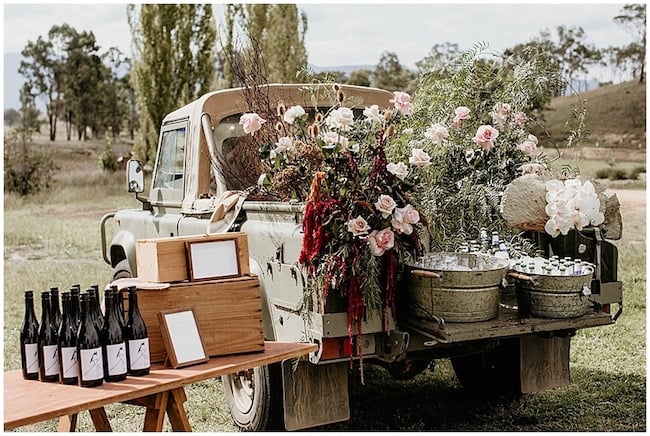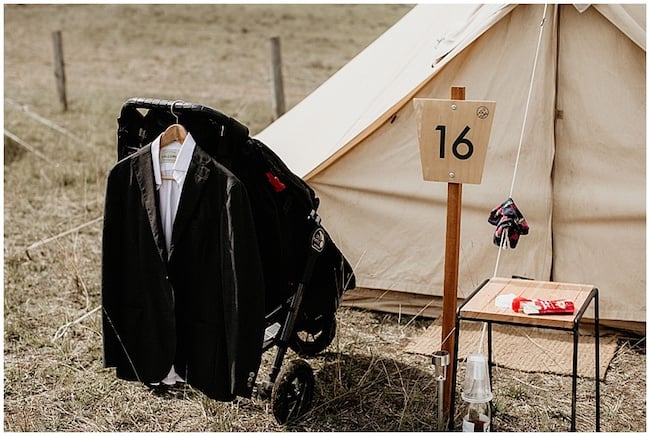 Eddie and Neil decided to plan their own wedding rather than hire a professional. Partly, because the wedding took place on their property in Warramba, NSW, but also to cut costs and take control of the elements they really wanted out of the day.
"I don't think it was stressful until the last few days, we organised everything ourselves, which has it's own added stress and excitement," Eddie told Mamamia of the wedding planning process.
"Not being wedding planners and not having organised a wedding before, there were certain things we missed because we didn't have that experience but overall, it meant that we could get married somewhere that is so special to us and we'll always have those wonderful, fabulous memories at our own place.
"We had the days leading up to the wedding to spend with our friends [on the property], that made it really special and everyone who came was able to contribute in some way. It also meant we got more bang for our buck because we were preparing our house at the same time as our wedding venue."
Of course, hosting 160 guests on your farm comes with a few obstacles to negotiate.
"The negatives were... we didn't really think about garbage removal. We were cleaning up for days and days afterwards - we were supposed to leave for our honeymoon on a Tuesday but we had to push it back and back to do multiple runs to the tip to get rid of all the rubbish."
One thing Eddie is grateful she and Neil thought to do was booking all the big ticket items early on.
"When we got engaged, we locked in all the big things really quickly. Within the first month, we locked in the caterer, the florist and all of the infrastructure we had to bring in so it meant we didn't have to talk about it for the next year," she said.