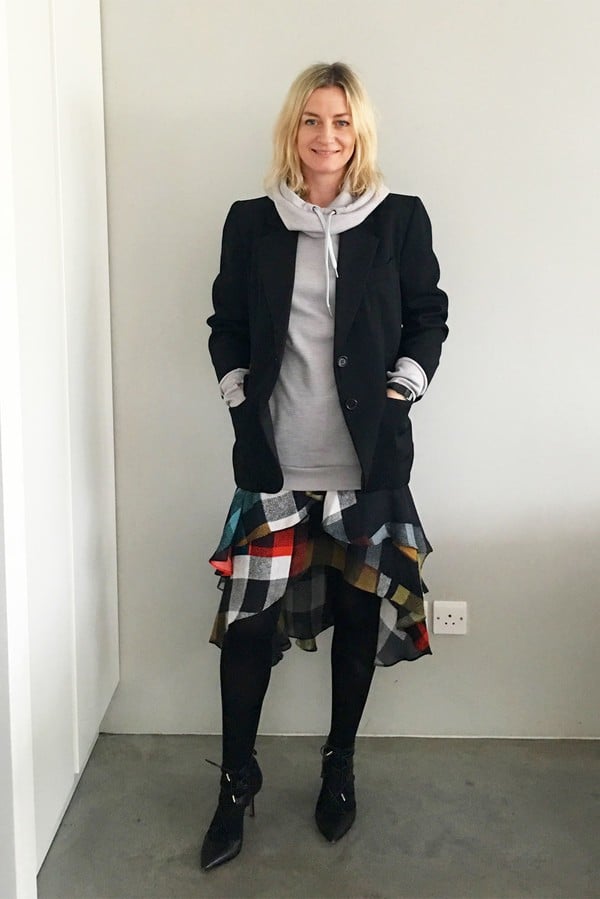 Tracksuits are bad for morale.
It was a lesson first instilled in me by my fashionista mother, and later reinforced by long periods working from home as a writer. Tracksuits slow you down. Tracksuits render you horizontal.
Tracksuits encourage little more than collapsing onto the couch, spooning tinned spaghetti into jaffles, and falling into a catatonic state in front of Netflix. Right?
Wrong.
'Wrong' – a word, incidentally, also used to describe the new look to stumble blindly off the catwalk and into our wardrobes: fashion tracksuits.
Fashion Tracksuits.
After taking a moment to absorb that phrase, riddle me this: how does one take the humble tracksuit and transform it from housebound slob, to high-end style?
Stilettos and sequins, apparently.
From Rihanna to Olivia Palermo, Kendall Jenner to Mary Kate and/or Ashley Olsen, the soft-form suit (feel free to use that term) is experiencing something of a high-fash renaissance.
What She Wore! (Post continues after video) 
For many of us, the last time we remember a tracksuit appearing anywhere apart from our bedroom floor would have been the Juicy Couture mania of the early 2000's.
Paired with an extra-large Starbucks, shiny Pierre Fontaine flip-flops and a tiny buckled handbag that sat in your armpit; you would have been peak stylin' in your two-tone rimless sunglasses…idolising Paris Hilton… Britney before the umbrella incident… pastel blue peddle-pushers… glittery hair mascara…
*Snaps fingers*
And you're back in the room.
Step out of that crushed velour memory, friends, because the new glamour tracksuit (glamsuit? trackour?) is escaping its hot pink Hummer roots.
The fashion tracksuit is SHARP.
Imagine a drawstring hoodie, paired with the crisp lines of a suit jacket, a floaty skirt, and killer heels. If, like me, you found that virtually impossible, take a look below: