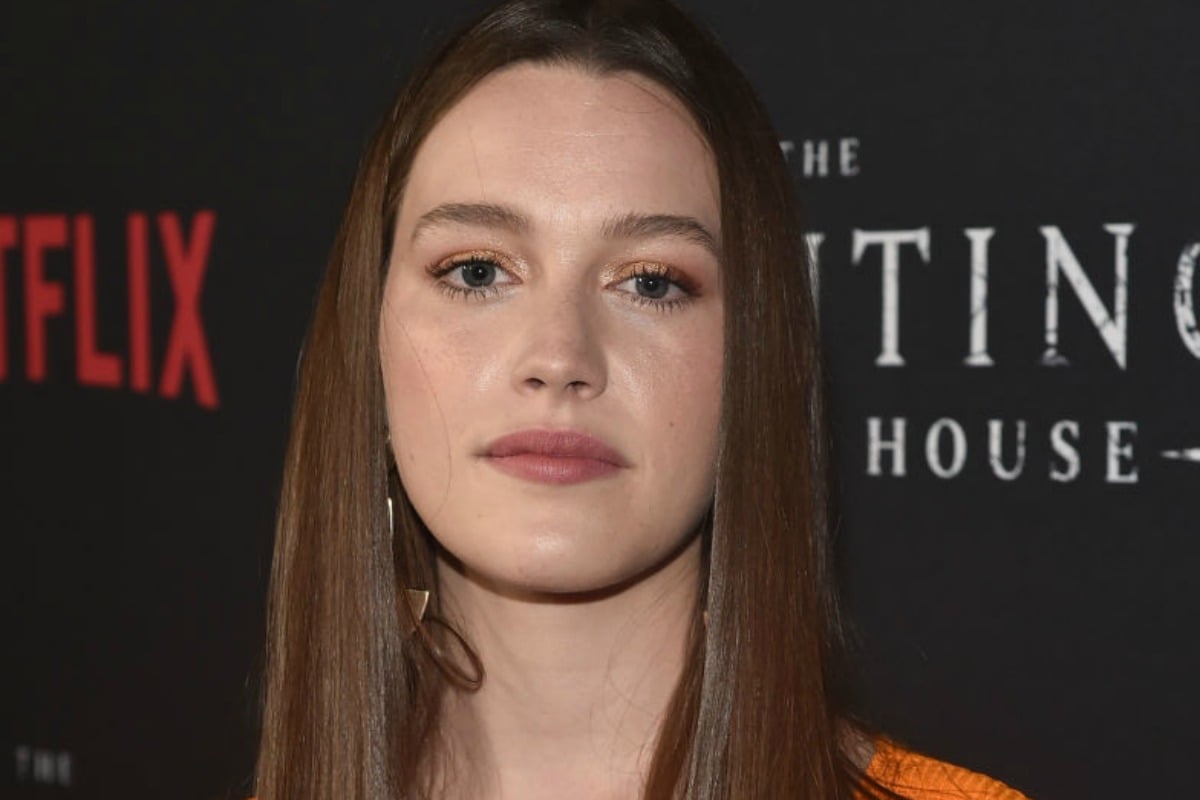 Warning: Spoilers for season one of YOU ahead. 
Some of us are still recovering from Penn Badgley's terrifying face/voice/personality/internal dialogue as Joe in the first season of YOU on Netflix.
But for those of us who leapt on the series when it first dropped, the night terrors have subsided and we're hungry for season two.
Check out the season one trailer below. Post continues after.
If you haven't watched YOU yet, it follows the tale of uber-creepy Joe Goldberg, played by Badgley, who works in a dusty secondhand bookstore.
Joe, we quickly learn as the 10 episodes roll on, is a sicko who develops a chilling obsession with one of his customers and soon-to-be girlfriend, Beck.
But now that Beck is gone (ahem, spoilers), season two will bring a new leading lady, and potentially… victim.
Her name is Love Quinn, and she's played by Victoria Pedretti, who's fresh off her turn on Netflix's horror series The Haunting of Hill House.
Love Quinn is an aspiring chef working in a gourmet grocery store. Unlike Beck, she's uninterested in the world of social media, branding and self-promotion, and focuses instead on leading an interesting life, whatever that means.
Enter Joe, who she senses has knowledge of grief and loss similar to her own.