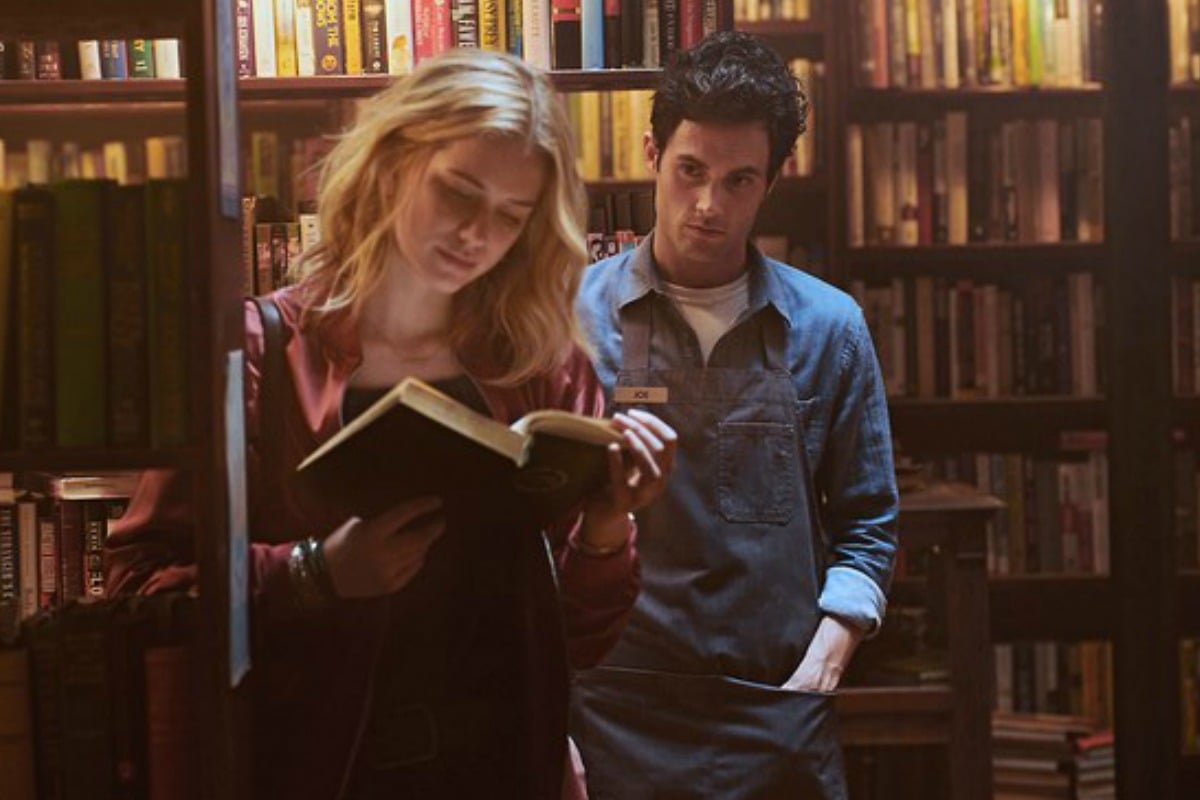 Warning! This post contains spoilers for You's first season. 
No.
We need to talk about Netflix's creepy new series, YOU.
You see, it's a very silly show about a guy that used to stalk a blonde girl in Gossip Girl and has now graduated to stalking another blonde girl and also murderin' people.
It's very problematic but also highly addictive.
BUT.
It doesn't make a lot of sense. There's some huge plot holes and some moments that are just plain… mind boggling.
Here's nine things that make absolutely no sense in YOU:
1. There ain't no curtains on Beck's fancy apartment and that's silly.
As my colleague Clare Stephens pointed out – there are no curtains on Beck's street level apartment.
No curtains means it's very easy for Dan Joe to do a perve and also a masturbate.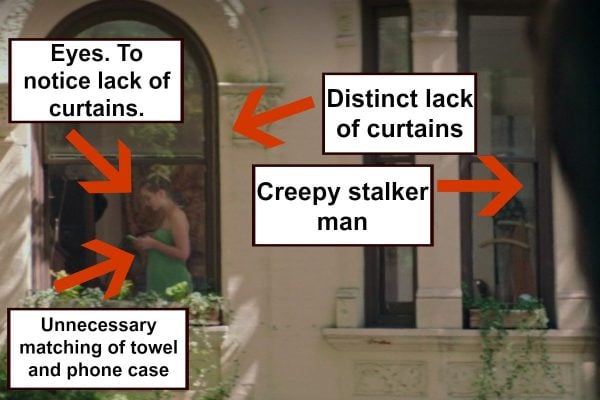 2. Both Beck and Joe have huge apartments in New York.
While we're on the subject of apartments, Beck and Joe live alone... in New York... in apartments that don't appear to be crack dens.
One of them is a masters student and the other runs a bookstore. In 2019.
They definitely don't have much money and they most certainly don't have living alone in New York without a crazy housemate kind of money.
3. Beck is in a writing masters course but she never... writes.
Beck seems to spend all her time talking about how she's a writer but she never actually... writes.
Even worse, she calls herself a poet which really isn't a thing that exists in 2019 except on Instagram.
One time she wrote a poem about sunsets or sunrises and one other time she decided to recite some poetry at an open mic night.
But that is all.
4. Why the heck does Beck pretend her dad is dead?
It's really weird - and kind of unnecessary - when Beck meets a mysterious man who turns out to be her dad at a Dickens festival.
Why does she pretend her dad is dead? Why isn't this odd side of her personality explored further?
Why do Dickens festivals exist?
How does Joe just happen to find an appropriate outfit for the festival on the spot?