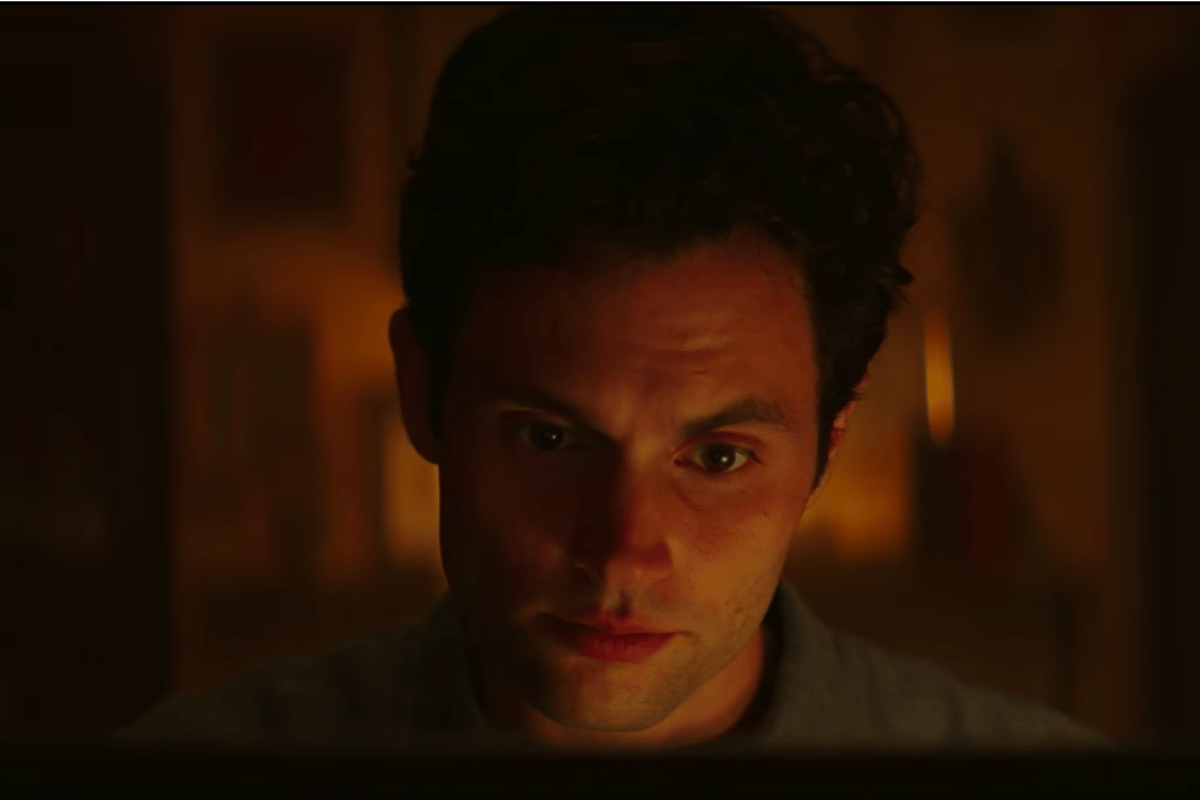 SPOILER ALERT: This story contains spoilers for YOU season one.
It's only been a week since Netflix dropped its latest bingeworthy show YOU, but if you're anything like us you've already devoured all ten episodes – in a single sitting.
The trashy but oh so addictive psychological thriller, based on a novel of the same name by Caroline Kepnes, follows bookstore manager Joe who quickly becomes infatuated with aspiring writer 'Beck' after crossing paths with her.
Joe (played almost too well by Penn Badgley of Gossip Girl fame) will stop at nothing to get Beck (Once Upon a Time's Elizabeth Lail); stalking her online to gather information to get close to her, stealing her phone to keep an eye on her, lurking outside her apartment window (and as you do, casually jerking off…), as well as removing every obstacle – and person – in his way to be with Beck forever. And ever. Yes, that even includes murder.
Watch the full trailer for YOU. Post continues below… 
It was nail-biting stuff, right till the very end, and naturally now that's it over, we are simply dying for more.
Well, a second season was actually already announced by YOU's former home on US network Lifetime a while back, but as of December Netflix has full reigns of the show and season two will be premiering on the streaming giant.
Who will be returning to Season Two of YOU? 
All we know so far is that Penn Badgley will be reprising his role as terrifying psychopath Joe as he heads to LA and begins his search for love – again.
Given the high body count in the first season, it's unclear if anyone else will be returning so it's likely Joe will be meeting a whole new set of people to creep out and most likely… murder.