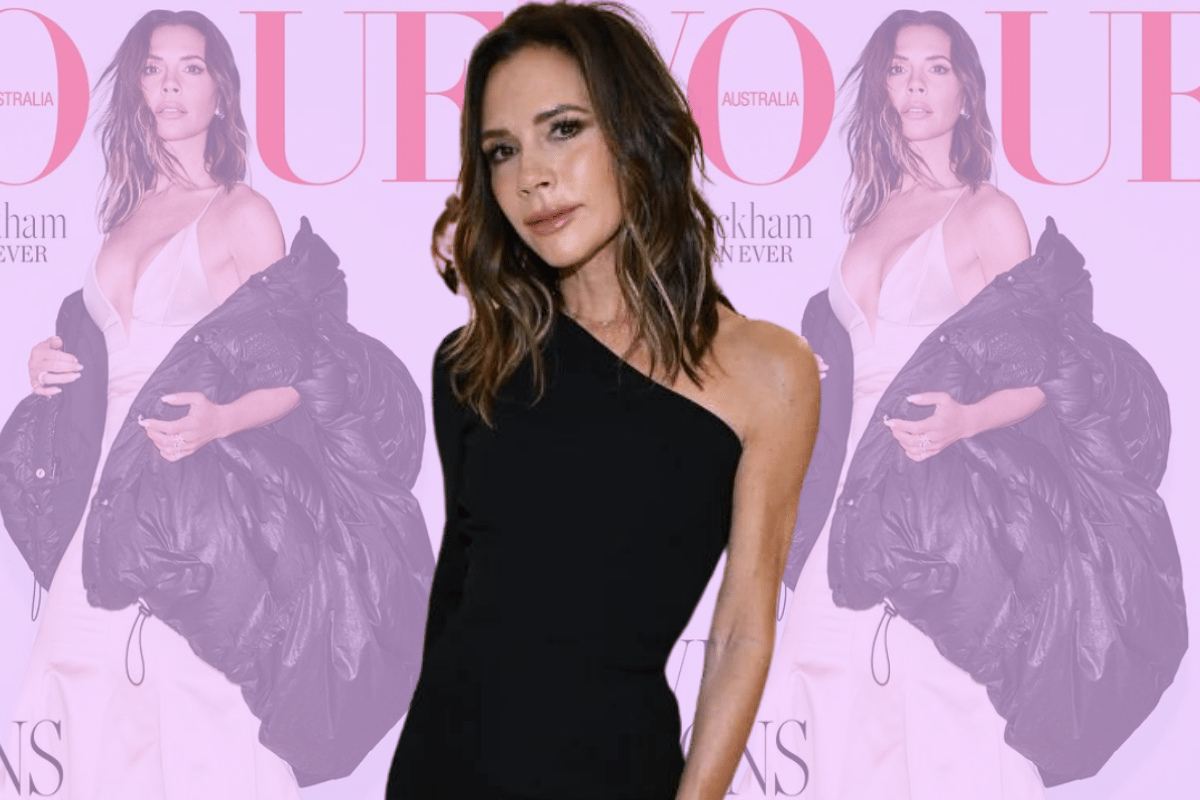 Victoria Beckham has lifted the lid on her life in the spotlight.
In a new interview with Vogue Australia, the former Spice Girl turned fashion designer spoke about her family, her full-on morning routine, and why she's keen to show more skin the older she gets.
Beckham also opened up about her time on a British TV program where she was asked to weigh herself live on air, and why she's thankful that will likely never happen again.
So without further ado, here are 10 things we learned from the profile. 
1. Her morning routine is... hectic.
Starting her day at 6.45am, Victoria gets out of bed and immediately heads to the gym in her house, where she runs on the treadmill for 30 minutes uphill. 
After her exercise, she wakes up daughter Harper, aged 11, makes her breakfast, and walks her to school. 
Once she's back from school drop-off, she's back in the gym doing a weights session with her personal trainer, followed by a professional blow-dry. 
2. She predominantly uses her own products.
Now this fun fact makes complete sense - because when you've created as much as Victoria Beckham has, you may as well reap the benefits. 
The 48-year-old said she mainly uses products from her Victoria Beckham Beauty line as well as her skincare collaboration with Augustinus Bader. 
As for her wardrobe, it's 99 per cent her own label. Well, besides a pair of "very expensive Balenciaga glittery thigh-high boots" and a few designer bags. 
But of course, the designer is already planning on launching her own collection of Italian-made bags later this year, so she'll soon have that covered.