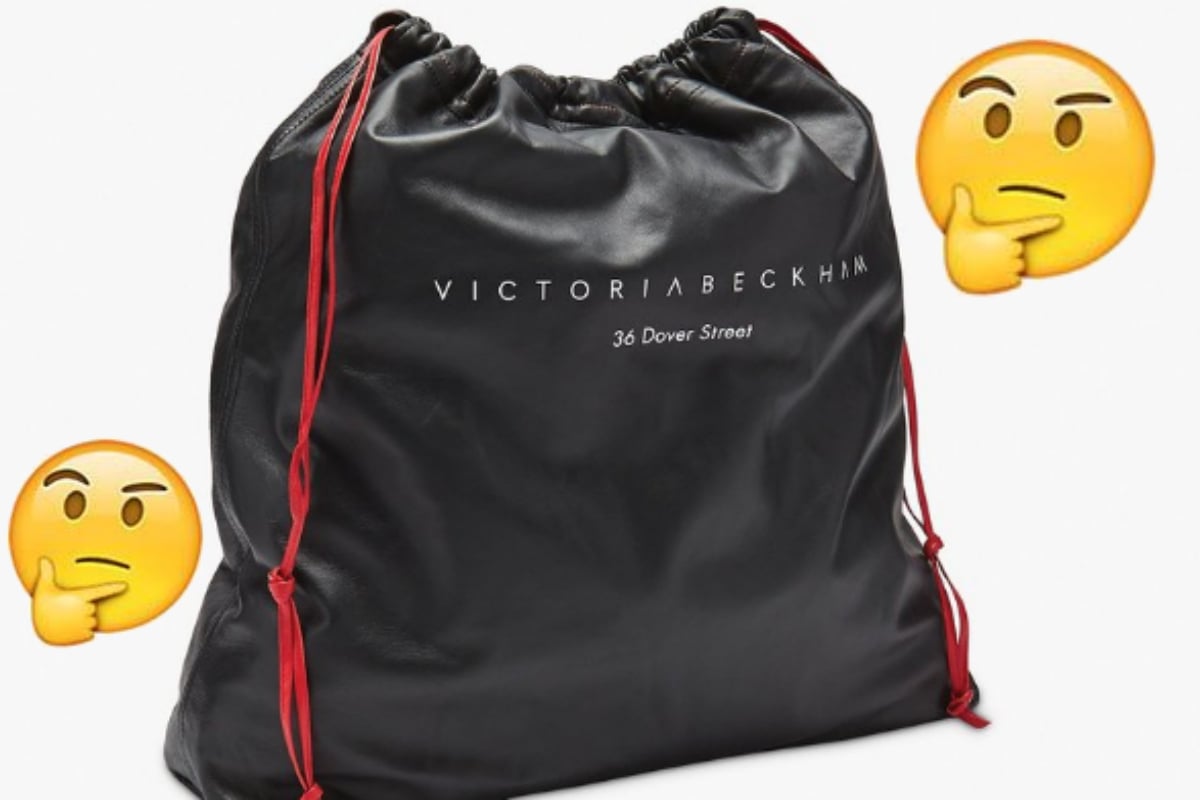 When it comes to Victoria Beckham, the word chic usually comes to mind.
The fashion designer and wife to former soccer star David Beckham, 44, is rumoured to have 100 priceless Birkin bags to her name, after all.
But the latest handbag from the 45-year-old's self-labelled brand has us… scratching our heads.
The gym bag is based on the carry bags inside her flagship store and well, it looks an awful lot like a garbage bag.