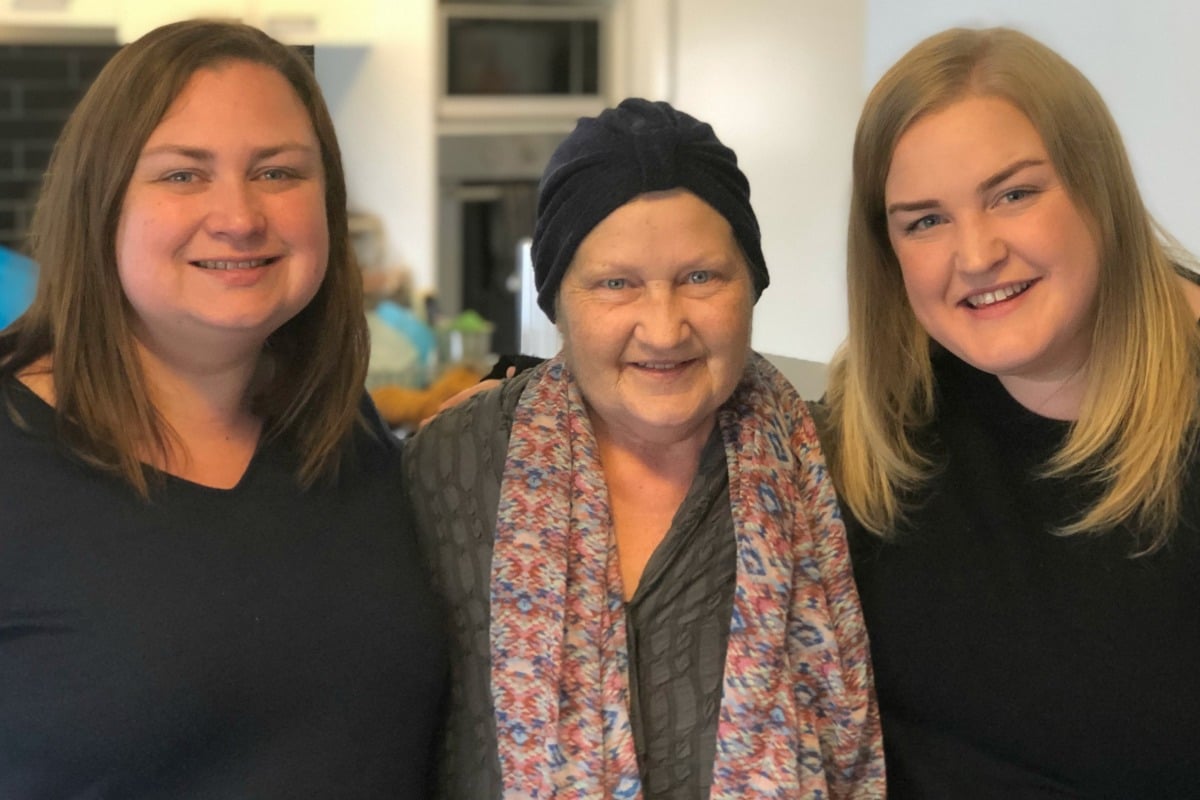 A Bendigo woman has become the first in Victoria to use the state's newly passed Voluntary Assisted Dying Act to die.
Kerry Robertson had metastatic breast cancer and died on July 15, a month after the law came into force.
The 61-year-old was diagnosed in 2010 and over the years it metastasised into her bones, lungs and brain. She decided to stop treatment this year after the cancer spread to her liver and the side effects of treatment became too hard to manage.
Watch: Andrew Denton talks about euthanasia. Post continues after video.
Her daughters Jacqui Hicks and Nicole Robertson told Go Gentle Australia the process took 26 days to complete.
"It was the empowered death that she wanted," daughter Jacqui told the website.
"We were there with her; her favourite music was playing in the background and she was surrounded by love.
"She left this world with courage and grace, knowing how much she is loved," she said.
Kerry had an appointment booked in to see her specialist the day the legislation came into effect, and took the medication the day it was dispensed for use.