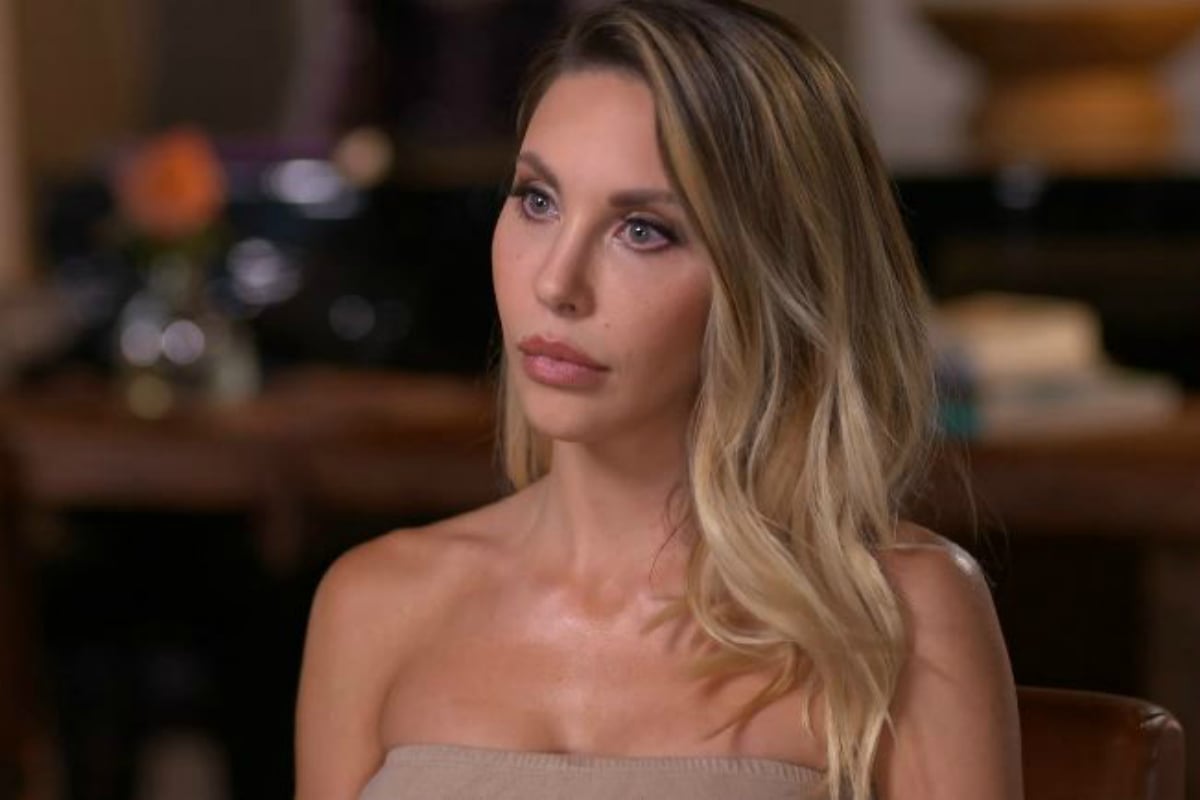 Oliva Newton-John's daughter, Chloe Lattanzi, has opened up about the painful reality of her mother's breast cancer diagnosis on 60 minutes.
On Sunday night, the mother-daughter duo sat down with journalist Liz Hayes in the wake of of Newton-John's rumoured cancer prognosis going viral earlier this year – which stated she was "weeks, not months" away from her death.
Newton-John, 70, is currently dealing with her third bout of cancer since her first diagnosis of breast cancer in 1992.
"It was weird feeling," the former Grease actress said of the rumours. "I mean, to read that you're dead, or that you're dying, is a very strange experience… and then you think, maybe they know something I don't."
Watch: Olivia Newton-John and Chloe Lattanzi's interview with 60 minutes. Post continues after video. 
Her daughter Chloe, 33, has had her own well-documented struggles with addiction and a battle with anorexia. On 60 minutes, she shared her mum's ill-health has "helped me heal my illness."
"We say we all have our cancers. You know, mine is my battle with addiction," Lattanzi told Hayes.
"I have to keep myself sober the rest of my life and that's a fight and it takes work. And we all have our cancers… I'm not trying to make her struggle sound small, I'm trying to say, I think it makes it easier to deal with when you go, 'Oh yeah, everyone has a cancer'."
When asked how her mum's health battle has changed her, Lattanzi replied:  "I wanted to be bright and happy and available and around for my mum when she was struggling with this and I thought I was okay but I wasn't, I was still struggling with severe depression and I faced it head on."