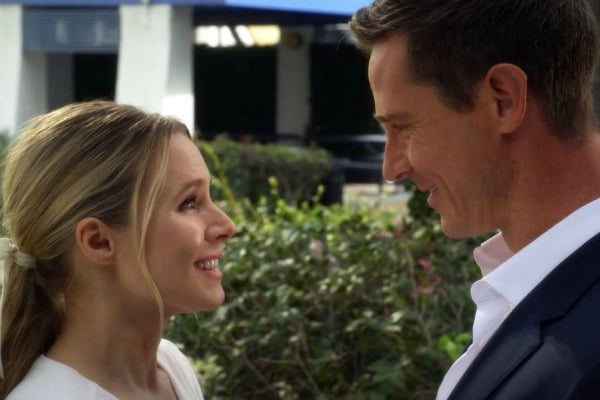 Spoiler warning: This post contains A LOT of spoilers about season four of Veronica Mars. You've been warned. 
My Saturday started so well. I awoke to the news that the Veronica Mars revival was dropping a whole week earlier than announced on Stan at 6pm that very day.
I immediately cancelled my plans. Obviously.
Returning 15 years after the original series first aired from 2004 to 2007, with a bonus fan-funded movie in 2014, the fourth season of Veronica Mars delivered everything that made me fall in love with the series as a teen.
Take a look at the trailer for Veronica Mars season four. Post continues after the video. 
There was the mystery to be solved in the spate of Neptune bombings, there was Veronica and Keith's witty banter – hands down the best father-daughter relationship TV has ever seen – and there was the epic love story with Logan Echolls, Veronica's on-again, off-again, bad-boy-turned-good-boyfriend since high school.
It was all going so well.
That is until the last ten minutes.
After Veronica and Logan finally tie the knot, the newlyweds are getting ready to go on their honeymoon when Logan (once again!) goes to move Veronica's car before the street is cleaned.
It's at this very moment it dawns on Veronica that Penn, the pizza guy, played brilliantly by Patton Oswalt, and Neptune's recently unmasked bomber, planted his backpack in her car.
It's too late and Logan is blown away in the blast. On their wedding day no less.
I watched on, numb and in disbelief. Surely, that wasn't the end? SURELY THEY DIDN'T KILL OFF LOGAN?