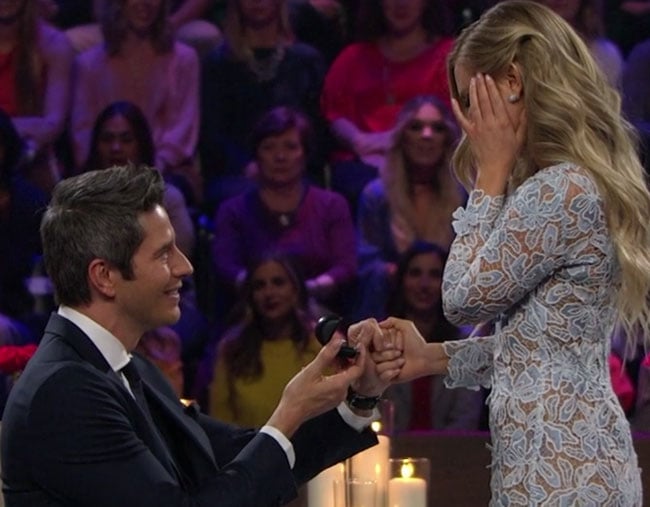 Just over 24 hours ago, the world watched on as the latest US Bachelor, Arie Luyendyk Jr., propose to 27-year-old Becca Kufrin.
Then we watched in horror as he… un-proposed… surprising Becca with the revelation he was in love with another woman (his runner-up, in fact) and that he would rather "take his chances" rekindling that relationship than stay engaged to her.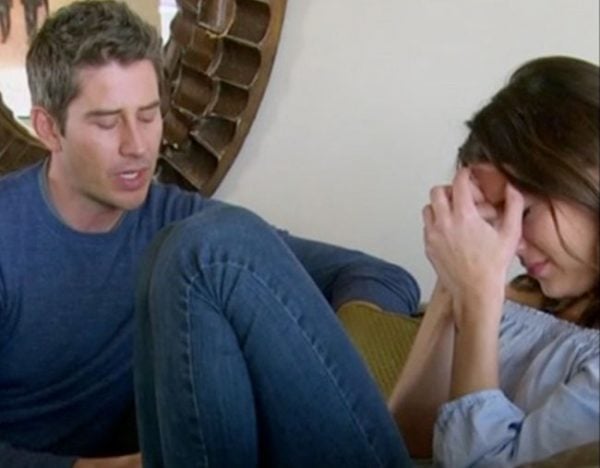 Of course, the entire thing was filmed and aired for millions of people to see.
While it may have felt like Arie had done enough to win the world's wrath, he wasn't done yet. Oh no.
Because last night, on the show's famed After The Final Rose special, Arie once again dropped to his knee and proposed.... this time to Lauren Burnham.
Watch Arie propose to Lauren on The Bachelor: After The Final Rose in the video below.
"I've made some bad decisions," Arie began, taking Lauren's hands in front of a live studio audience.
"But the best decision was running back to you. I can't imagine a life without you... I truly believe you are my soulmate.
LISTEN: Notorious hookup show Bachelor in Paradise is coming to Australia, and we can't wait for the drama. Clare Stephens and Laura Brodnik discuss on The Binge. Post continues after audio.
"I want to do this in front of everyone because I want to you show you that I should have done this a long time ago...Will you marry me?"
As approximately three people in the audience applauded, Lauren replied: "Definitely".