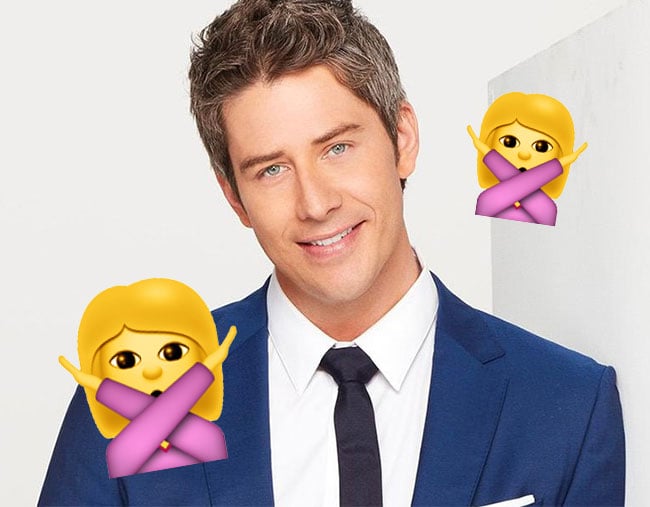 No Australian TV fan will ever forget the events of October 3, 2014.
It was the morning after the dramatic finale of season two of The Bachelor. Blake Garvey had chosen Sam Frost, dropped to one knee and declared his undying love.
"I've never been more sure of anything, ever," Blake said.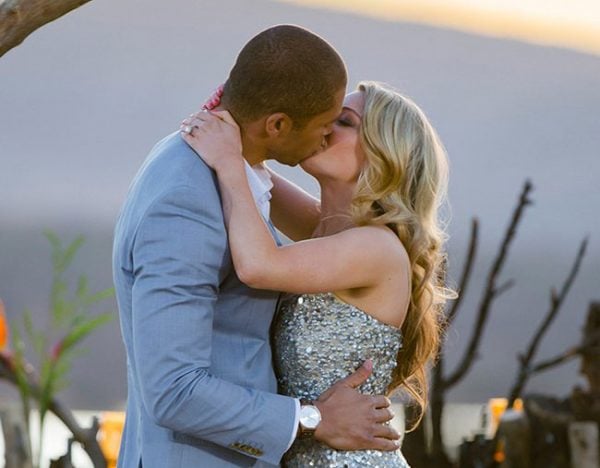 "I have no doubts, no doubts in my mind. You are the one for me."
Except, upon waking up the next day, the whole of Australia learned that Blake did, in fact have doubts, and had unceremoniously dumped Sam (in a meeting room full of producers, no less) and started a relationship with Louise Pillidge, who had placed third.
LISTEN: Sam Frost on the way she realised she was being dumped by Bachelor Blake Garvey. Post continues after audio..
Blake was branded a "love rat", and the Australian public vowed never to speak of him again (except, of course, when another reality TV contestant reveals they dated him once up on a time).
We never thought we'd see anything like it ever again. We thought the entire world had learned from Blake's 'mistake'.
But after watching last night's finale of the 22nd season of the US version of The Bachelor, is appears they had not.
Today, Arie Luyendyk Jr. - who first rose to Bachelor fame on the eighth season of The Bachelorette in 2012 - is waking up to a brand new title of 'The Most Hated Man In America'.
Watch Arie break up with Becca on the season finale of The Bachelor:
You see, 36-year-old Arie had fallen in love - deeply - with both of his final two women, Becca Kufrin and Lauren Burnham. During an excruciating three-hour finale, Arie flip-flopped between the two women, only deciding which one he wanted as his wife the morning he was due to propose.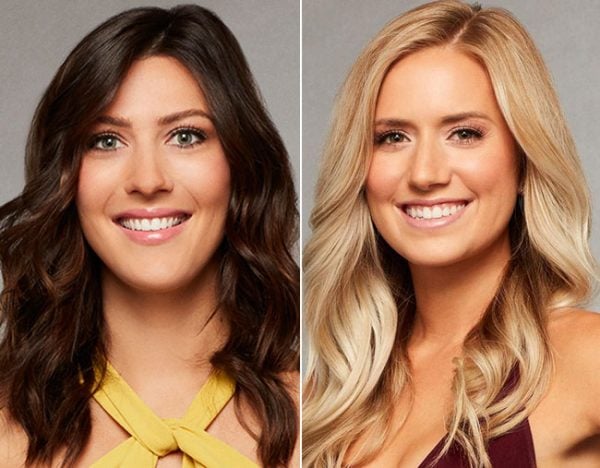 After 'blindsiding' Lauren by telling her he could no longer see a future with her, he proposed to Becca. That should have been where the love story ended.
But alas, a few weeks later, during a 'secret getaway' with Becca, Arie (with a full camera crew in tow, of course) revealed to Becca he was now more in love with Lauren than ever, and he wanted to break off their engagement to pursue a relationship with the other woman.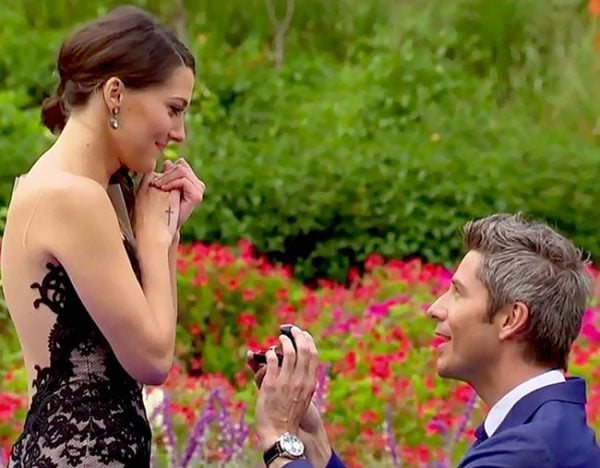 The entire breakup - unedited and unfiltered - was then aired for all of the world to see.
"Being with you, although it's been everything I wanted... I still think about her," Arie told Becca.
"I think, for me, the more I hung out with you the more I felt like I was losing the possibility of maybe reconciling things with Lauren."
When Becca asked if he wanted to get back together with Lauren, Arie responded, "I want to see if there's that possibility."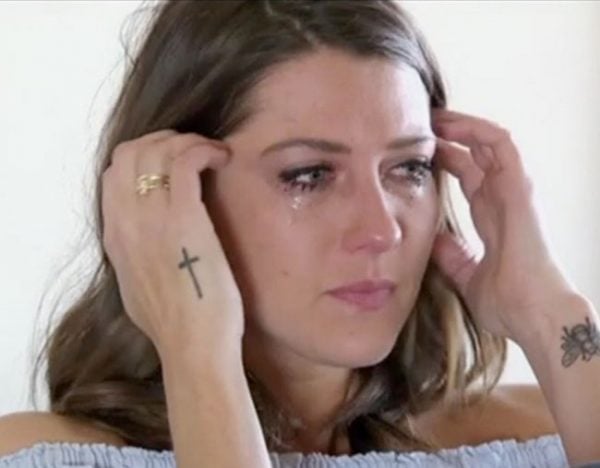 Almost half an hour's worth of footage of Becca crying, telling Arie to leave and hiding from cameras was shown live across the US.
Speaking to PEOPLE Magazine, Becca described the breakup as "embarrassing".
"I thought we were just going to have a nice romantic weekend," she said of the unexpected moment Arie ended their engagement.
"The night before he had turned off his phone, which I thought was strange, and it wasn't until the moment when he walked into the house when he didn't have his suitcases with him, I was like 'What's going on?'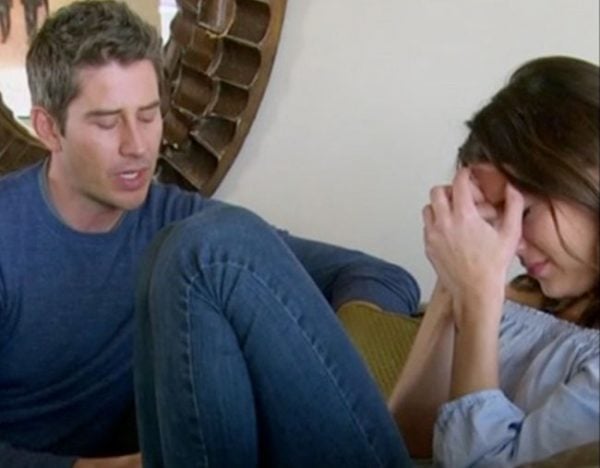 "It was embarrassing the way he broke up with me with the full cameras and crew around. A breakup is hard enough, and to have it all filmed and have to re-watch it and know that people all across the country are watching you get your heart broken, it is embarrassing.
She said it was "like a slap in the face" and a moment she "wouldn't wish on my worst enemy".
Naturally, as the world watched the train-wreck episode of reality TV unfold, fans shared their disdain for Bachelor Arie online.
Arie is every terrible dude who does something terrible and then wants to be told that "it's OK" #TheBachelorFinale

— Emma Gray (@emmaladyrose) March 6, 2018
For the second night in a row "GET OUT" is what people are screaming at their tv screens #TheBachelorFinale

— Kiersten Wills (@kier1imports) March 6, 2018
Every woman approached by Arie after watching this. #TheBachelorFinale pic.twitter.com/PnLvIa2qZS

— Colin Donnell (@colindonnell) March 6, 2018
@ariejr sits on a throne of lies. #thebachelor #thebachelorfinale pic.twitter.com/qrsVREPnQL

— Katie Sigler (@KatieSigler16) March 6, 2018
...and for the record, I don't think breaking off the engagement is bad.

I don't even think breaking off the engagement because he changed his mind is bad.

I think ambushing her, and doing it on camera is unforgivable.#TheBachelor #TheBachelorfinale

— Dana Weiss (@Possessionista) March 6, 2018
Of course, as is the way in reality TV land, the drama isn't over yet: tonight, in a special live event, Arie, Becca and Lauren will appear on television together for the first time since the breakup.
If last night's episode is anything to go by, there will plenty more tears. But some are hoping (nay, praying) that the jilted women of The Bachelor might finally get the revenge they so desperately deserve:
What if tomorrow LAUREN BREAKS UP WITH ARIE on LIVE TV!?! ???? #thebachelor #thebachelorfinale pic.twitter.com/O5nMtTpfia

— Kat O'Dowd (@KATodowd) March 6, 2018
LISTEN to Mia Freedman's full interview with former Bachelor and Bachelorette star, Sam Frost:
Shout out to all dads! Here at Mamamia, we are always looking for ways to make Mamamia even better. Dads, we need you to help us do that by filling out this quick 15-minute survey for us. Click the button below for your say.