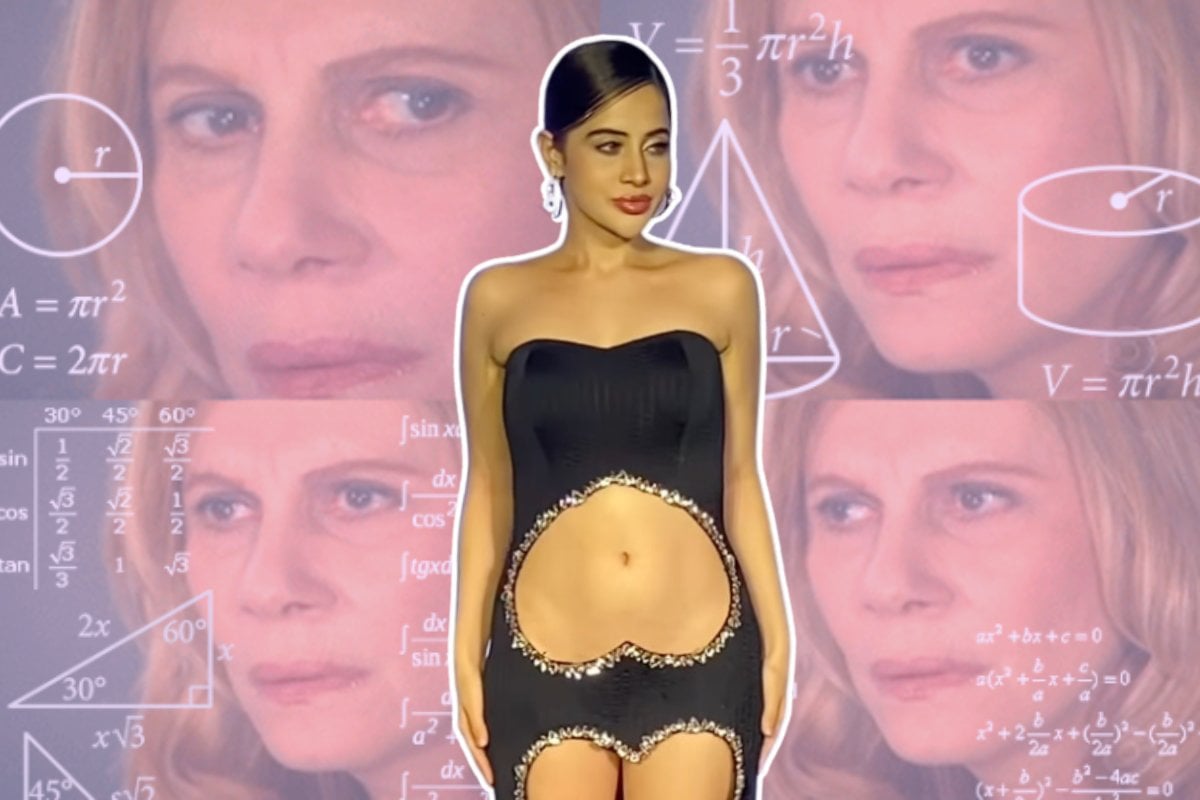 Here's the thing: The internet can be a total cesspit. But every once in a while, it brings us a viral post that we just cannot stop talking about. From TikTok's 'who's that wonderful giiiiiiirl, could she be any cuter' trend, to hilarious cat videos, the world wide web sometimes redeems itself by circulating the right content.
So when we came across this video of a mystery celeb donning an... interesting... dress, we just had to know who this fabulous woman was.
Watch: Mamamia Reviews Non Family Friendly Fashion. Post continues below.
And we can officially say that, after many hours of sleuthing, we finally have an answer.
The woman in question is Urfi Javed, an Indian television actress and social media personality who boasts more than four million followers on Instagram.