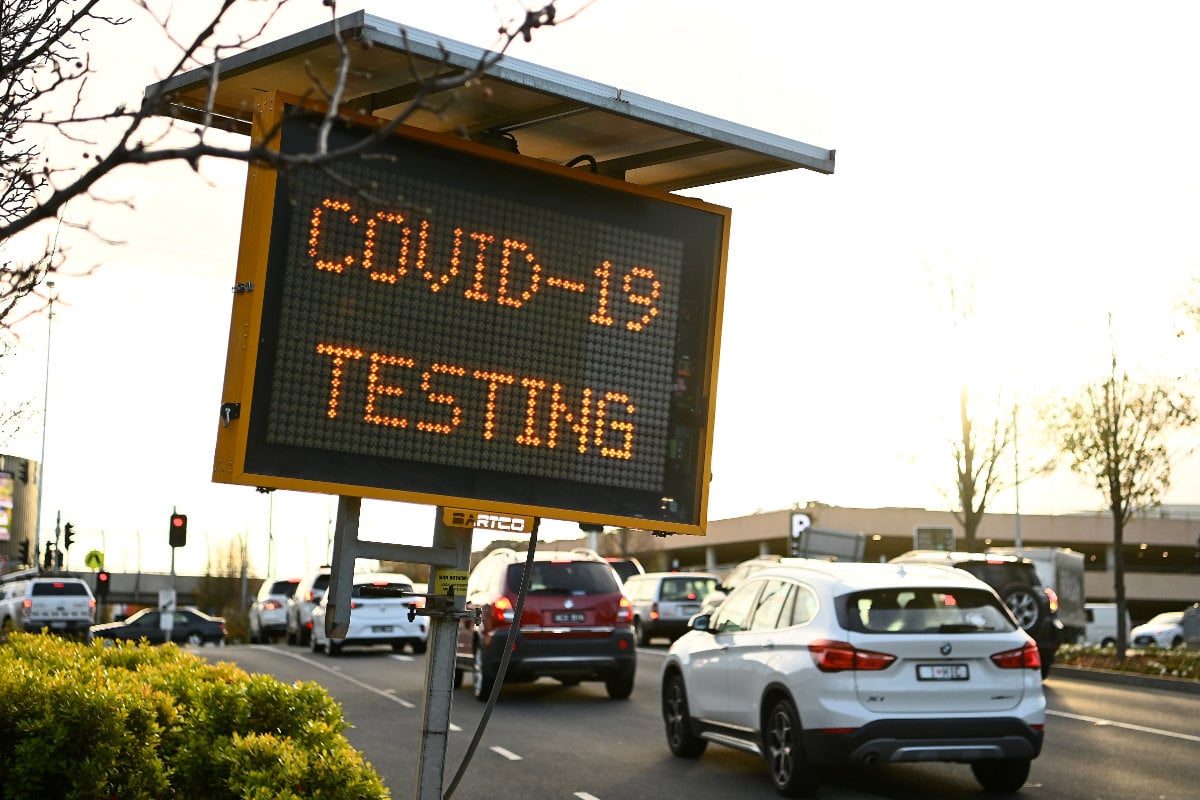 The past two weeks have seen an alarming peak in coronavirus cases for Victoria, which has now quashed plans to ease restrictions as the government races to slow the spread of COVID-19.
On Monday, 75 new cases were found, marking the state's highest single-day increase in over three months and its fourth-highest daily total since the pandemic began. This follows an increase on Sunday of 49 new cases.
Meanwhile, seven new coronavirus cases were recorded elsewhere in Australia on Monday.
This is the latest update on Victoria's second 'coronavirus peak'.
The latest on cases in Victoria.
Victoria recorded 75 new cases of COVID-19 on Monday, marking the 13th consecutive day of double-digit rises.
One case is in hotel quarantine from overseas travel, with another 14 linked to previous cases. Thirty-seven were found through routine testing, and 23 cases are still under investigation.
Six are believed to be from community transmission.
Most, but not all, cases were in 10 known hotspots.
The total number of recorded virus cases in Victoria is now 2099, with 288 cases currently active. The state's death toll is 20.
Six schools in Melbourne have been shut for a deep clean following cases in their communities, although no students are in the classroom as it is school holidays.
These schools are:
Queen of Peace Parish Primary School
Maribyrnong College
Aitken Hill Primary in Craigieburn
Footscray High School
Port Phillip Specialist School
Al-Taqwa College
On Sunday, Victorian Premier Dan Andrews highlighted just how infectious the virus is by saying some of the cases came from people sharing a cigarette lighter.
Listen to The Quicky, Mamamia's daily news podcast. Post continues below.