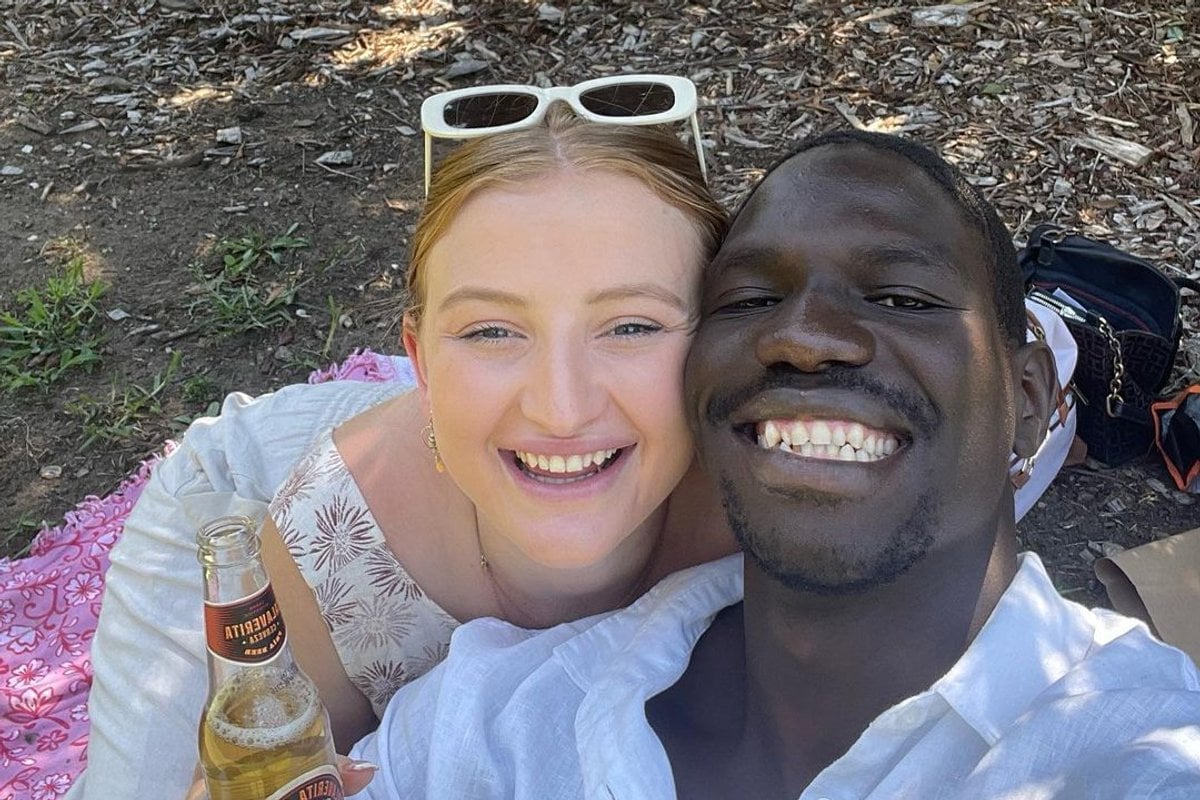 Micro-weddings, multiple dress changes, dual-stone engagement rings and retro-inspired wedding cakes... there has been a huge shift in what's 'in' and what's 'out' in the world of weddings in 2023.
And what I have been learning on my wedding planning journey is that tradition is on the out and, well, anything is in.
I have always had the philosophy that a wedding really is just a big party – a glorious, usually boozy, fun, celebration of love.
Watch: Prince Harry and Meghan Markle share footage of their wedding. Post continues below.
And for my wedding, my partner and I are planning it to really be a colourful, fun and exciting day. These are the eight ways we're planning to make that happen.
1. A piñata wedding 'cake'.
Let's be real: no one actually eats the wedding cake. Nine out of 10 times, by the time the cake comes out, everyone is full from dinner and a lot of wine, and sick of sitting through what can sometimes be a looooonnngggg stint of speeches when they really just want to dance.
Given my mantra of "I want to have a big celebration", nothing will bring more joy for me than watching a cast of my friends and family blindly hit a piñata.