One year ago, Josh Renshaw was a single man, having dinner with his friend, Mia Freedman.
It had been almost three years since his marriage had ended and Josh was feeling disillusioned with dating apps that resulted in only "ridiculous" short-lived flings.
So Mia took his picture and bashed out a few words about her friend on Instagram.
"Mia had seen how frustrating it had become for everyone to see me having these relationships," says Josh. "She said 'why don't we do this? You never know what's going to happen.' And I said 'yeah, sure why not?'."
The post, the one you can see right here, completely changed Josh's life in one short year.
The Internet worked its magic and now Josh, 44, is in love and expecting a baby with his girlfriend Michele Bray, 39.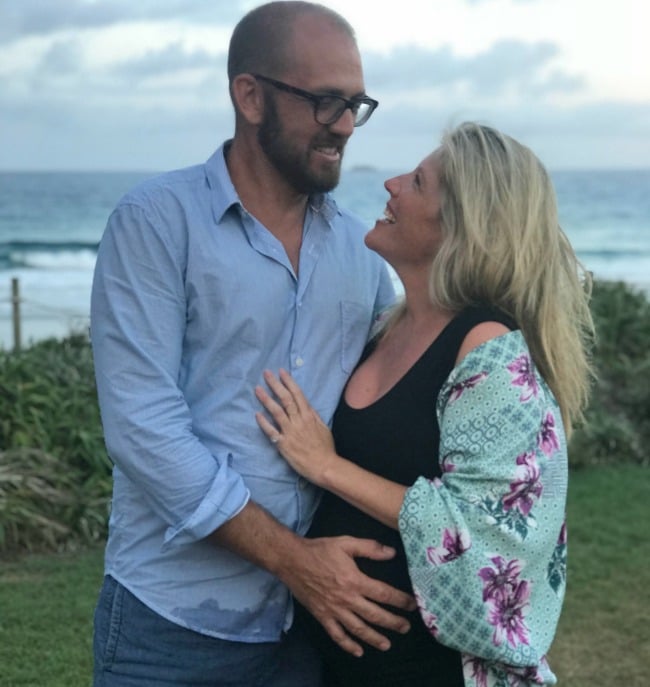 Michele and Josh, both based in Sydney, had dated for a while soon after Josh's split from his ex-wife, but the timing wasn't right. Seeing Mia's photo prompted Michelle to send Josh a text.