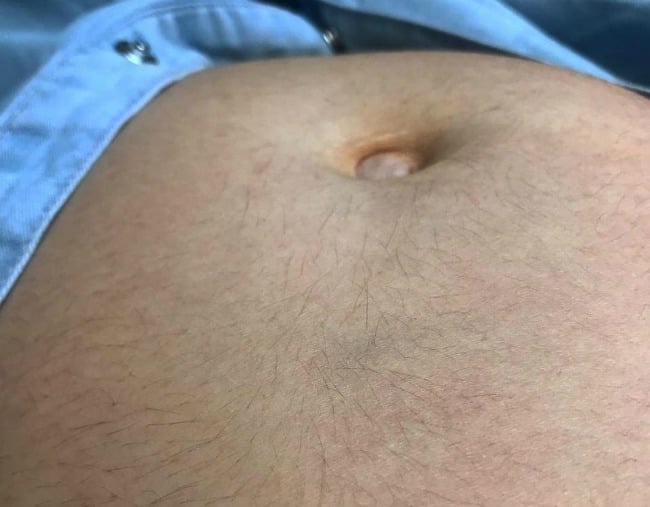 During pregnancy, some women might discover their belly button turns black. For others, their boobs grow six cup sizes. There might be excess sweat. Teeth moving. Lots of snot. Bum shrinking. Sore tailbone. Improved vision. Impeded hearing.
It's like a lucky dip of bizarre side effects except none of them are fun.
For Monique Bowley, Executive Producer of Podcasts at the ABC and former Director of Podcasts at Mamamia, her strange pregnancy symptom emerged in the first trimester and is still there, 25 weeks along.
Dr Joseph Sgroi on pregnancy symptoms. Post continues. 
"I first noticed it when I looked down in the shower and decided my stomach could do with a shampoo," Bowley told Mamamia. 
You see, Bowley's tummy was covered in a layer of hair.
"I didn't realise when people talked about 'the glow' they meant the warmth that extra body hair could provide…" she said.
"I'm thinking I could knit my baby a small vest out of the excess hair."
What a sweet idea.
Bowley shared a photograph of her bump on Instagram and Facebook on Tuesday morning, accompanied by the caption, "In the interests of balancing out perfect pregnancy social media posts, BEHOLD my HAIRY STOMACH. I love it sick. I'm calling it Hagrid and I'm sorry @drjosephsgroi but I'm not shaving it down for you anymore. Your doppler will have to deal. #sorrynotsorry #advancedhairyeahyeah"