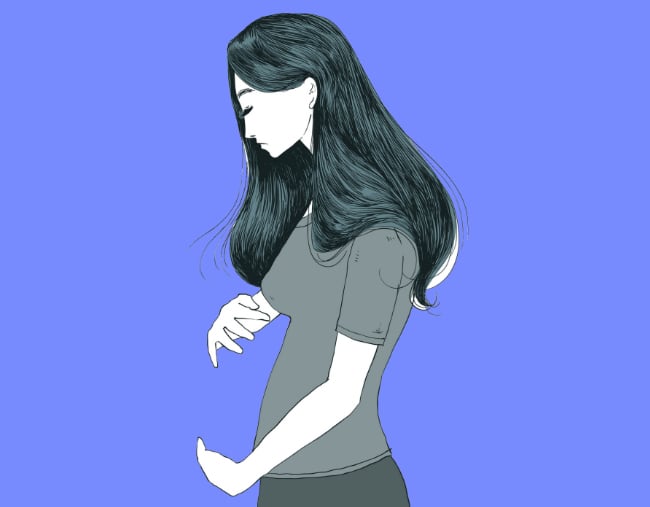 There's no simple way to explain why some women miscarry. There is no 'one size fits all' diagnosis, or one box you can put that kind of loss into.
In some cases, there's no way to explain it all.
The unknown of miscarriage can be devastating, the void inside filled only by questions.
Was this my fault? What could I have changed? Why is this happening to me? Will it happen again?
Combing through every detail of the last however many weeks, some women might identify stress as the reason they were pregnant, but now no longer are.
The link between stress and miscarriage is complex. Both, sadly, are normal parts of being human – the latter, being a woman. But are they related?
In these areas of reproductive and mental health, which are filled with grey areas, it's important to deal in facts.
Here's what experts in obstetrics, miscarriage and pregnancy loss know about the role stress plays in pregnancy and miscarriage, and why the way we talk about it matters.
Can stress cause a miscarriage?
The first and most important thing you need to know about miscarriage is it's very common. We know up to 25 per cent of all pregnancies end in miscarriage.
They may occur in private. They might go unnoticed by outsiders. But they're happening to women every day.
Dr. Devora Lieberman is a fertility expert who specialises in managing recurrent miscarriages and IVF. She explained pregnancy loss is a devastating, but ultimately normal part of human reproduction.
"One in four pregnancies unfortunately won't make it to term. That doesn't diminish the sadness, or anger, or grief a woman might feel. But it is normal," Dr Lieberman told Mamamia.
"There is nothing that a woman can do that would cause a pregnancy to fail. It goes the other way too, there's nothing you can do to stop it from happening."
Dr Lieberman has seen many women blame themselves after suffering a miscarriage, convincing themselves if they had have been less stressed or done more, this tragedy could've been avoided. It's a myth she's spent her career, spanning decades, trying to fight.
"Miscarriages are emotionally stressful. They can cause stress, but stress does not cause miscarriage. If a woman is already pregnant, stress will not impact on that woman's ability to carry their baby to term.
"It's really important women understand that when a pregnancy fails, there's nothing they could have done to stop it. Women blame themselves, they feel somehow responsible when a pregnancy fails. They can feel guilty and angry, and make themselves feel far worse than they already do.