It was the wedding dress that almost didn't happen.
I'd wanted something classic; a simple sheath dress. No fluff. No frills. Nothing fancy.
But after a botched job on a bespoke one (it happens more than brides like to admit), I found myself without a dress, with my wedding less than two weeks away.
(Anyone reading this who hasn't walked down the aisle can't see the problem. 'It's a bloody dress', they say. 'Just pop into David Jones after work one night and grab something white'. That was me, too. I tried that, girlfriend. I'm here to report back; it is not a thing).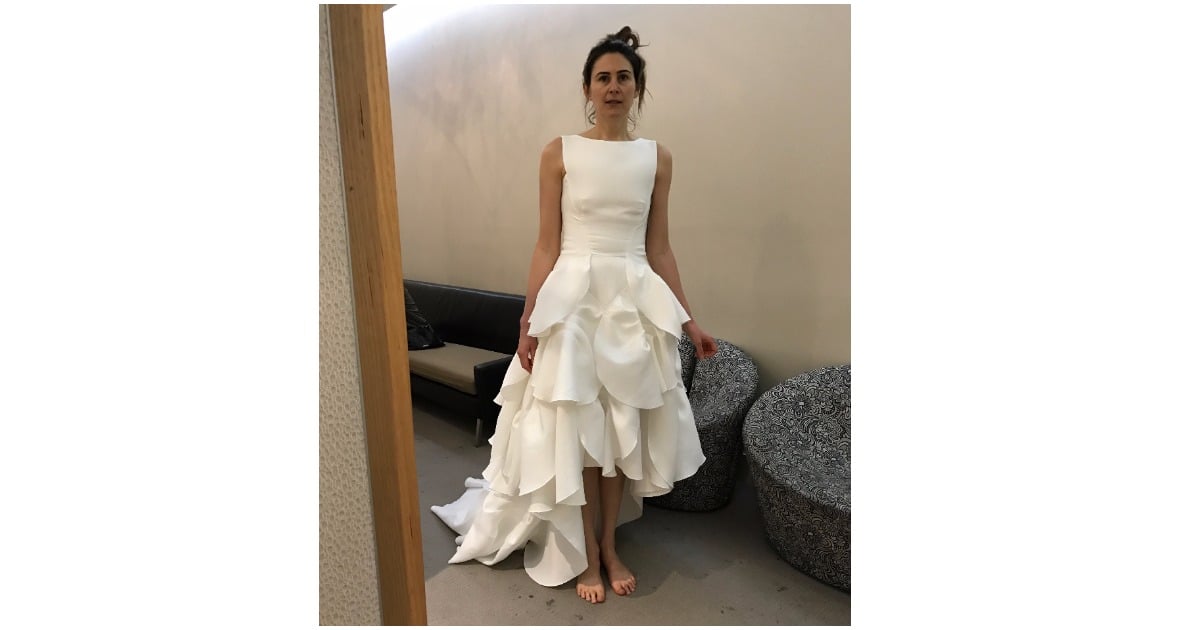 I made a last-minute mercy dash to a store in Melbourne. The women there flew into action. My options were: sequins! (modern) lace! (fussy) or just what-ever-the-hell fit because shitballs, it will have to do.
I grabbed one. Sample size. Slipped into it and turned to  the mirror toassess.
It was a perfect fit.
It was incredibly comfortable.
It was the right length.
It was NOTHING I would ever wear in my entire life. I said "Yes to the Dress", bagged it up, and got out of there.