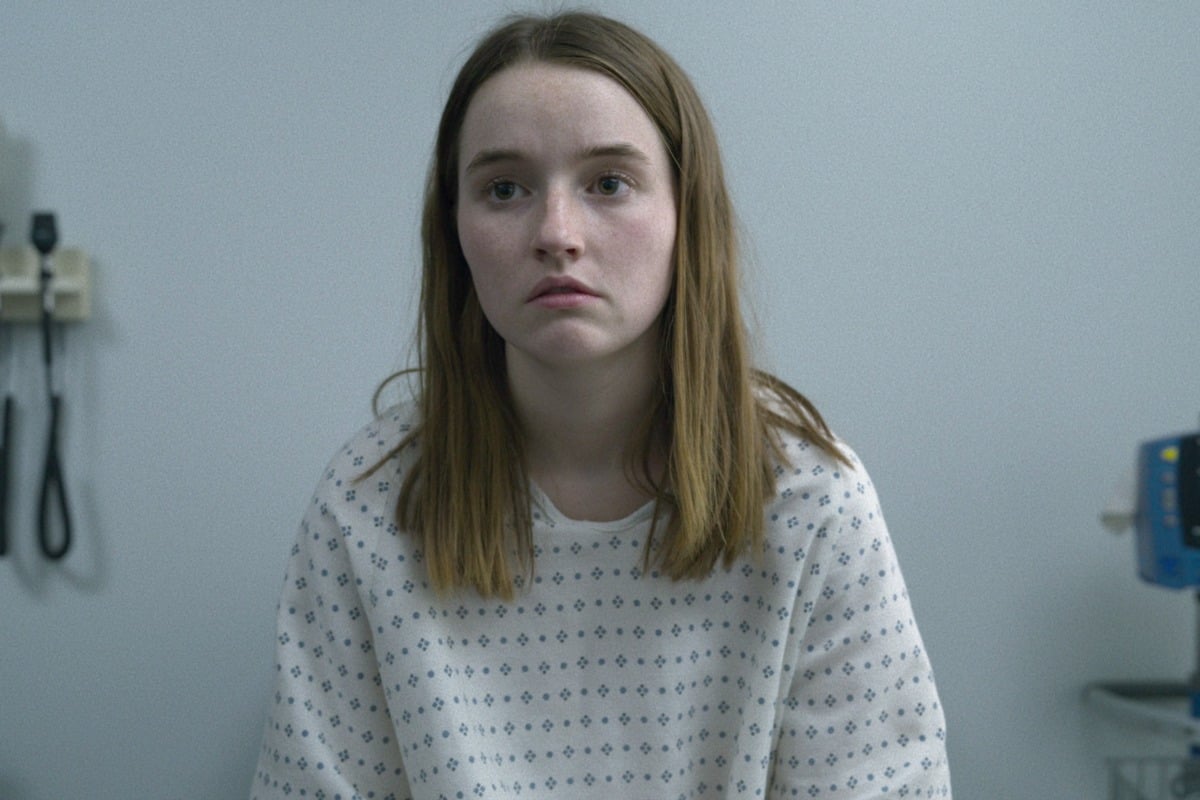 Content Warning: This article contains references to rape and violence and might be triggering for some readers. 
In 2008, an 18-year-old woman named Marie called the police and told them that a man had broken into her apartment, tied her up and raped her at knife-point.
When police arrived at the home of the young Washington state woman, she was found crying on the couch, wrapped in a blanket.
In the hours that followed, Marie was forced to recount exactly how she was tied up and sexually assaulted – repeating her story over and over again.
But after recounting everything that she could remember, the people closest to her, including two of her former foster mothers, began to express their doubts about her story.
Take an exclusive inside look at Netflix's Unbelievable below. Post continues after video.
In the end, the police came to the conclusion that Marie had lied about being raped, as two male detectives hounded her into recanting her report.
In a cruel twist, Marie was charged with filing a false report – despite the fact that she really was raped. And from there, her life began to slowly fall apart.
In 2016, Marie's story, as well as the stories of other rape victims who were all attacked by a man named Marc Patrick O'Leary, were detailed in an essay by ProPublica and the Marshall Project titled An Unbelievable Story of Rape.
Now, the devastating true story has been reproduced into an eight-part Netflix series titled Unbelievable.
Mamamia's daily entertainment podcast The Spill discuss the true story behind new Netflix series Unbelievable.
Here are the real life faces and stories behind Netflix's Unbelievable:
Kaitlyn Dever – Marie
Kaitlyn Dever portrays 18-year-old Marie Adler in the series. In real life, however, we don't know Marie's surname and Marie is her middle name. (She doesn't want her real name revealed).