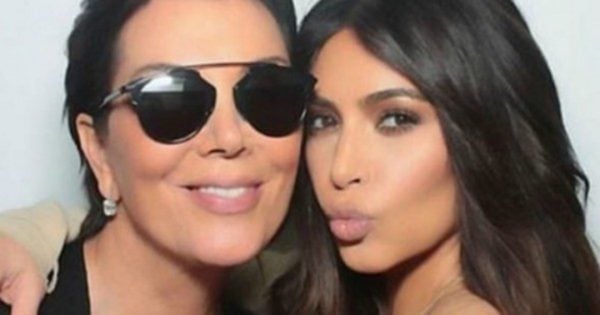 My mother and I have worked hard to create the amazing relationship we have today. She truly is my best friend and looking back I can see she did her best to raise her four children, as I am doing my best to raise my three children. That didn't stop me from blaming her for absolutely everything during my teenage years, especially when she used to nag me.
"Turn the lights off."
"Eat your dinner."
"Do your homework."
"Look after your brother."
In our parenting podcast This Glorious Mess, teenager Grace Halphen wrote to Aussie celebrities asking for their extraordinary advice. Article continues after this video.
Now there's a study that claims "nagging mums" (thanks Mum!) result in more successful daughters. The study by the University of Essex in England found girls with nagging mothers are more likely to go on to tertiary education, earn more, are less likely to be unemployed, will partner with someone successful and are less likely to fall pregnant outside of a steady relationship.
Does this mean all mums have to become naggers, or is this an excellent reason to continue to blame our mothers for our failures well beyond our teenage years. Because we don't torture them enough…
"WHY DID YOU SUPPORT AND NURTURE ME SO MUCH. I AM A COMPLETE FAILURE BECAUSE OF YOU."
"The key word is boundaries," says Dr. Amanda Mullin, Doctor of Clinical Psychology/Clinical Psychologist and Director of Mindworx Psychology.
Here are 7 types of mother-daughter relationships and tips on how to navigate them.
Type 1: BEST FRIENDS
It's the age-old dilemma. You want to be best friends with your daughter but you also need to parent her. Often a "best friends" relationship is something to aspire to when you are both older. When your daughter is young, she needs you more for your guidance and parenting than for your friendship. Still, it's something to work towards.
Even Lorelai Gilmore in iconic TV show Gilmore Girls knew when to reel Rory in. They were best friends but they were mother and daughter first. The danger with prioritising a friendship with your daughter is that she could RUN WILD.