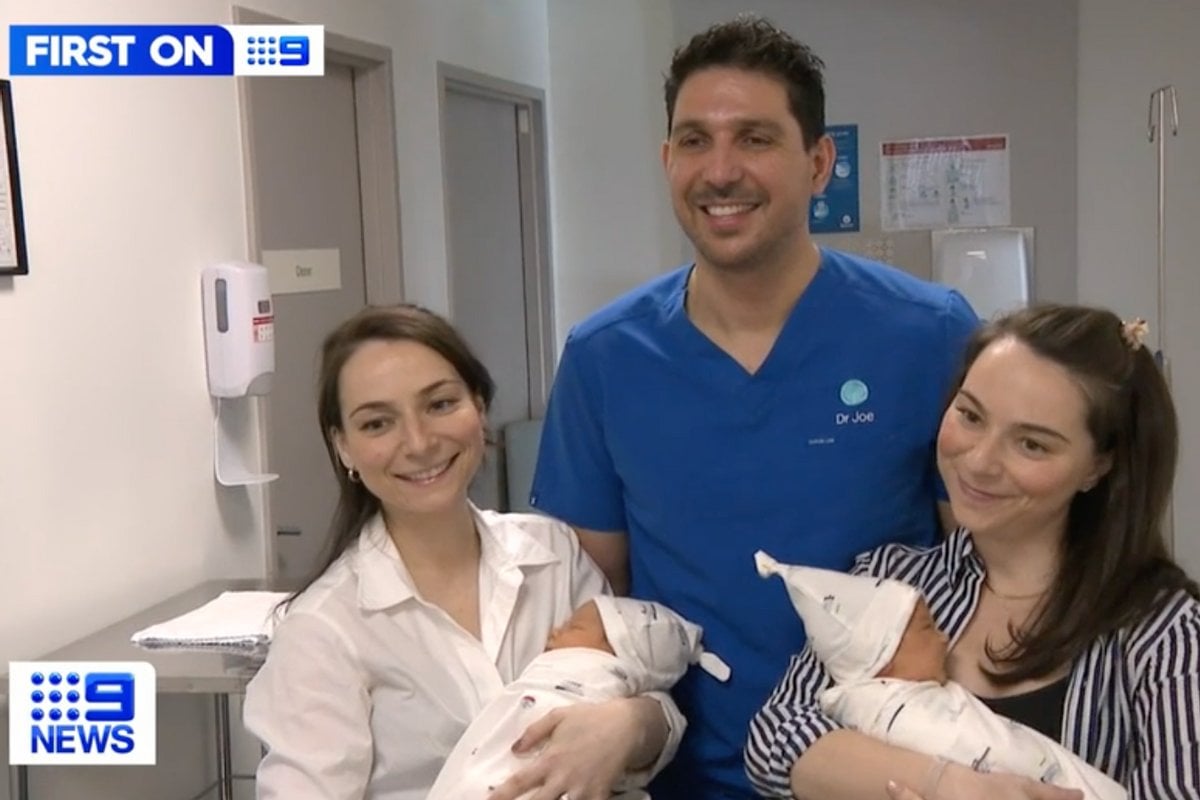 Gillianne Gogas and Nicole Patrikakos shared a lot growing up as identical twin sisters in Melbourne, but even they could not have imagined they would give birth to baby boys in the same hospital – just a few hours apart.
"(We were) very close growing up. We have always done everything together, so this is just another example of that," Nicole told 9News.
"We have always sort of done things in sync."
While the twins had the same due date and plenty of time to discuss how close their deliveries might be, they still hadn't considered that the births would defy all the odds and happen on the same day.
"The timing, you just can't plan something like that," 36-year-old old Gillianne told 9News about their deliveries at Epworth Freemasons in East Melbourne.
"So yeah, disbelief, shock, excitement, all of those emotions."
Watch: People love that Clare and Jessie are twins. Post continues below.