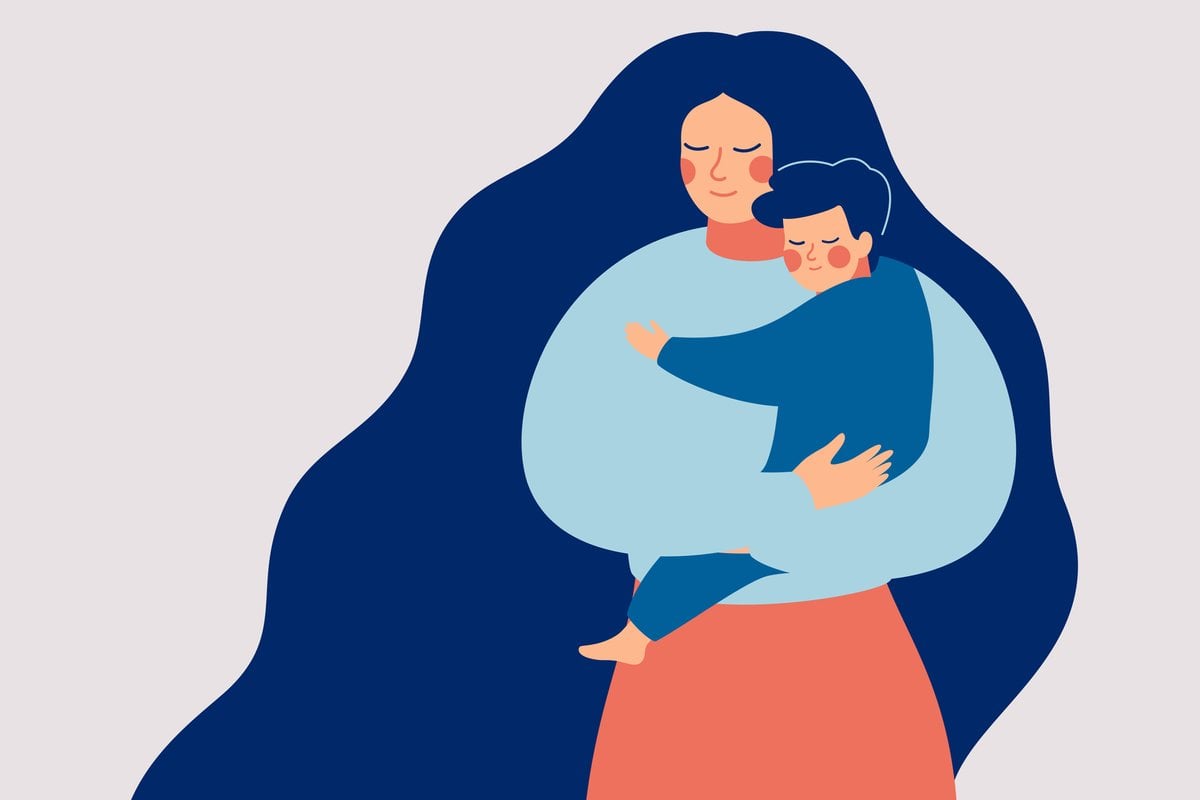 "It's a boy!"
The receptionist at my obstetrician's office cooed down the phone after confirming my blood results. 
I thanked her and booked my next appointment. Before the call ended she cheerfully sang out, "Congratulations on your little man". My body convulsed. "And so it begins," I sighed.
Watch: Be a good mum. Post continues below. 
I can't be the only one who finds the term "little man" when referring to a newborn baby or toddler, deeply unsettling... can I?
If the bulk of the pregnancy and birth announcements I've seen lately are to go by, I am definitely in the minority. 
For me, it conjures up images of Benjamin Button style babies wearing tiny old man suits, or gaggles of tiny little man-babies sitting in offices doing our taxes or writing our government policy.
Maybe it's the men I've known throughout my life who truly fit the description due to their refusal to behave like the adults they are. In any case, these aren't the images I want to be associating with my precious new bub.
The thing is, babies are all just babies until they're able to begin adapting themselves to fit with our culture's gender norms. 
There are some obvious biological and developmental differences before the age of two for bubs assigned male at birth, but for the most part, little ones are all the same mix of squishy, needy, and adorable, regardless of their biological sex. 
As parents, our dreams and expectations for who this tiny person will become are what determine how we start referring to them from an early age. Some of us choose to keep things as gender-neutral as possible, others follow the cues from their little ones, and most of us just do our best to get through without thinking too deeply into it. 
These approaches are all equally valid. So why am I so deeply bothered by this choice of language surrounding my baby boy?
I've never heard anyone introduce their new baby girl as their "little woman" and believe me, I'm thankful for that.
Girl baby announcements tend to be coloured with much more, well, baby-appropriate imagery like "introducing our precious girl" or "our little angel has arrived".