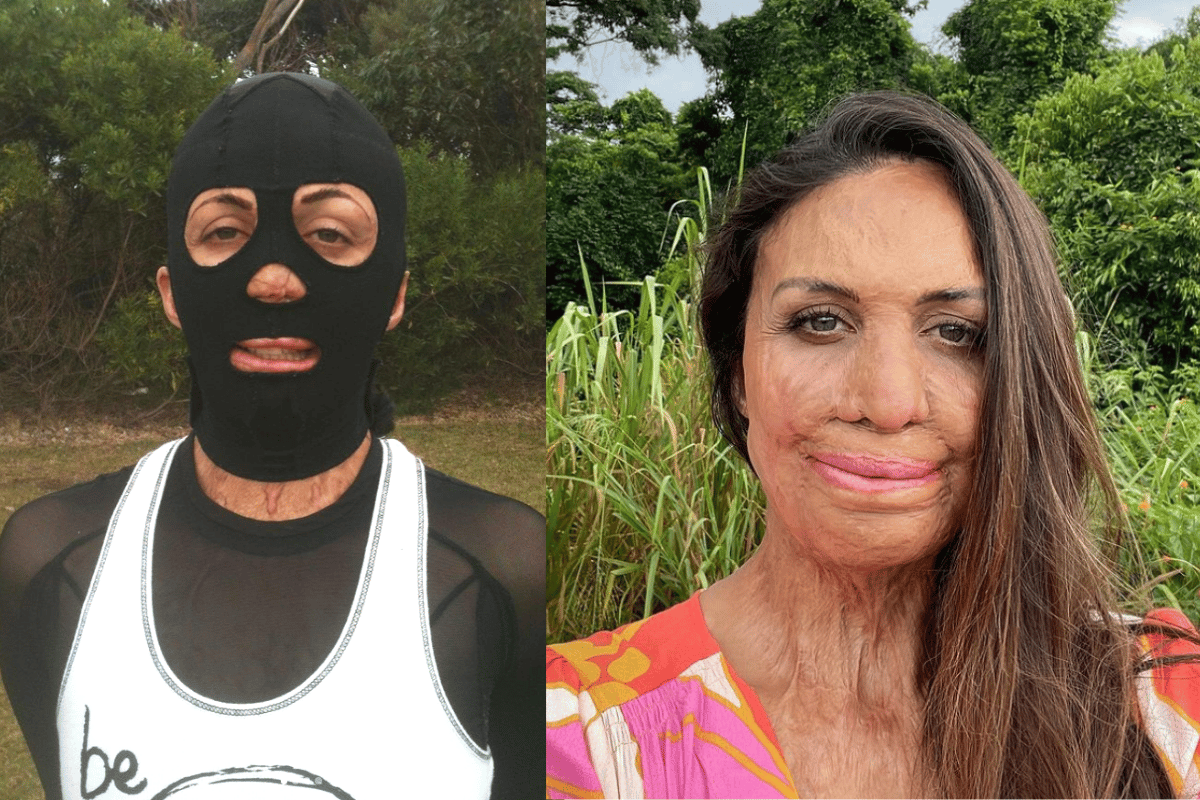 In 2011, Turia Pitt's life changed as she once knew it. 
While competing in a 100km ultramarathon through the Kimberley region in Western Australia, Pitt found herself, along with seven others, trapped by a freak, out-of-control fire.
"One of the really striking memories that I have is all of us were on the valley floor and we could see the fire approaching, and at that stage, I was really distressed and panicked and I was crying..." Pitt told Mia Freedman on Mamamia's  No Filter podcast a few years ago.
"And one of the other men from the fire actually took the time to turn to me and he said to me 'don't worry, everything's going to be okay' and I think that's extraordinary. He just took that small moment, when his life was in danger and his son's life was in danger, to reassure me and… it just shows that humanity, the best in humanity can just show up in the worst times."
What happened next, which she estimates probably only took five seconds, would change the course of Pitt's life. With nowhere else to go, she was forced to run through a wall of flames, leaving her with full-thickness burns to 65 per cent of her body.
Hours passed before medical help arrived, and when they did, doctors did not expect her to survive.
Pitt's recovery took years and still she faces challenges as a result of that bushfire in 2011. But it's what she has done in those years since that defines her - raising much needed awareness and funds for causes close to her.
Watch: Turia Pitt speaks to 60 Minutes. Post continues below.
After Pitt was rescued by medical personnel, the recovery journey began.
She was placed in a medically induced coma and would lose seven fingers, spend six months in hospital and undergo more than 200 operations.