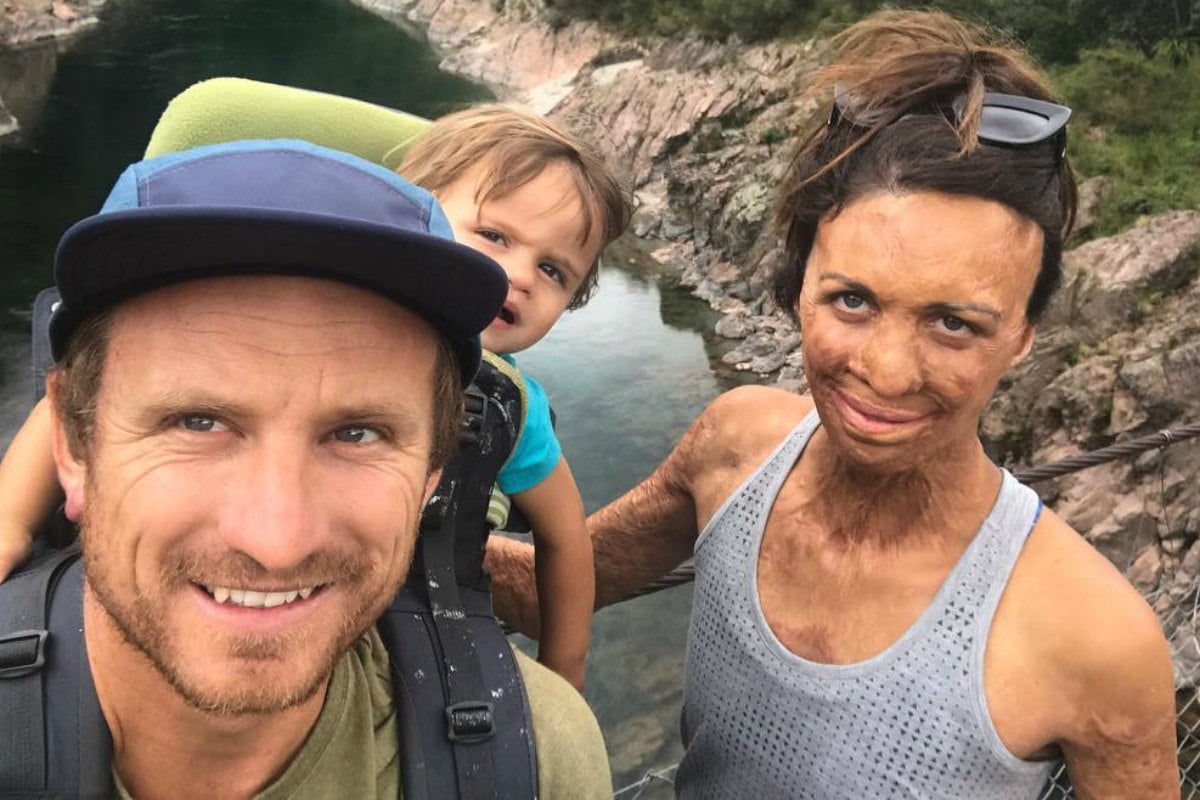 "I find it interesting that people think I'm interesting because I was burnt; but I've always been interesting!" Turia Pitt joked at an event in Sydney yesterday.
She was trying to get a laugh, but she was also right.
That Turia is an interesting, and entertaining (yes, she's hilarious), woman, regardless of the fact that she survived a 2011 bushfire which left her with burns to 70 per cent of her body, is testified in one way by her refreshing and unique perspective to being the mum of Hakavai, whom she had with fiancée Michael Hoskin.
(Oh, and that she was a model, mining engineer, and ultramarathon competitor even prior to almost dying.)
During her keynote speech at the launch of Life-Space Probiotics' Pregnancy and Breastfeeding range, Turia shared some of Hakavai's birth story, which began with a very funny anecdote about how she was two days overdue.
"I thought, right, you've had a good time in there," she recalled saying to her womb, and decided to do something to encourage her baby along.
She swam. Walked. Got her pelvis aligned.
And then she made an eggplant parmigiana.
"I'd heard it could induce labour," Turia told the audience.
Not long after eating some of the meal, Turia felt the effects in an unexpected way.
"I let out a massive fart in front of Michael and was laughing hysterically.
"And then my waters broke."