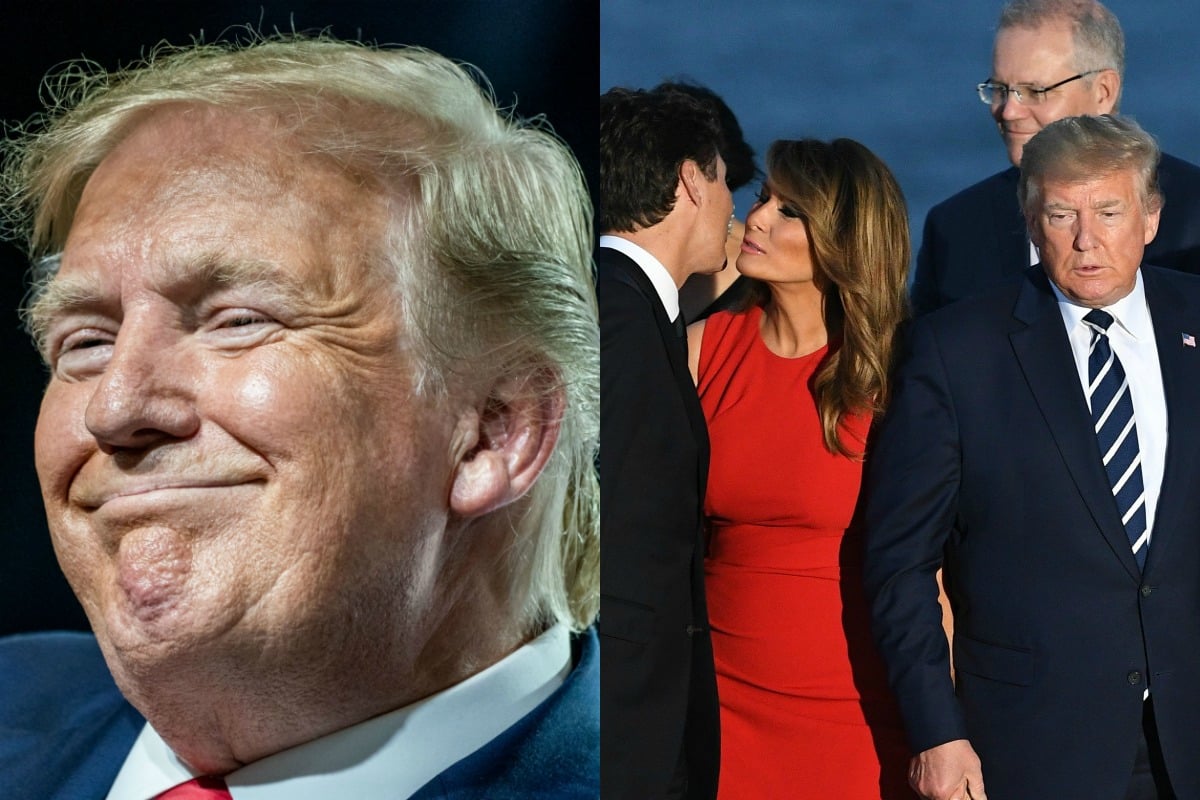 Ugh, another very important event with fellow very important world leaders to discuss very important economic matters?
'What a waste of my time,' thought US President and self-described very, very important person Donald Trump.
Discussing trade wars, political tensions and the raging fires in the Amazon takes up way too much of his precious time, which is definitely much better used watching Fox News and tweeting about FAKE NEWS and happy birthdays to his semi-famous friends.
So after tucking in to some of the US' finest food – KFC, because that's not available in France, right? – and receiving a pep talk from his favourite non-Russian friend, Fox News dude Sean Hannity, the president begrudgingly hopped on Air Force One late and headed to the land of French tucks and French fries (he thinks?) to mingle with other world leaders.
What a bore.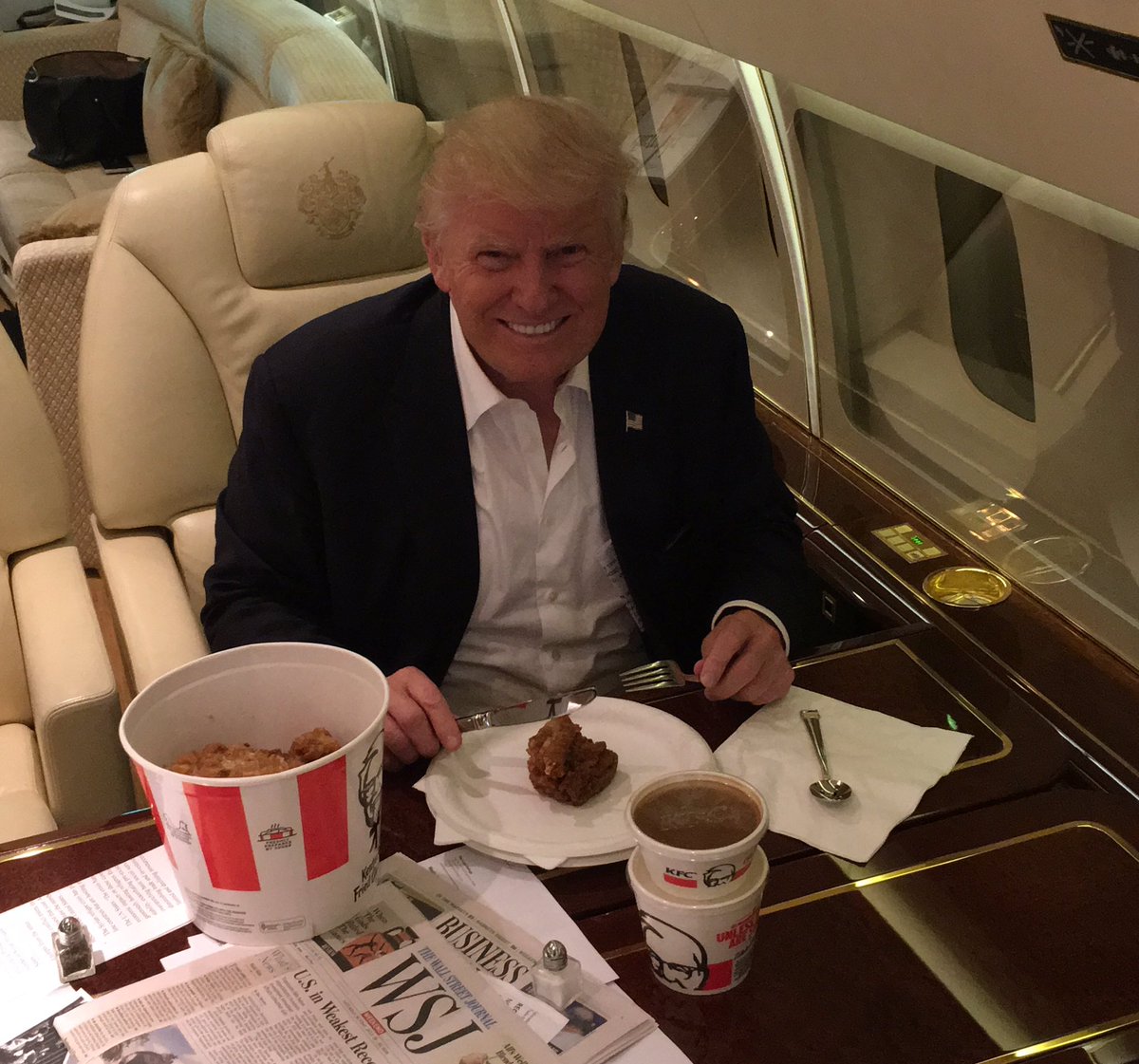 Last year's event focused on the environment and plastics in the ocean, which did not give Trump enough time to brag about his achievements.
To help make this weekend's visit more palatable, the summit added a Sunday morning session focused on the global economy which would give him a chance to brag about the US economy to leaders of nations where growth is slowing (this reads like satire, we know, but it's real).
Just to spice things up a little, Trump threatened on Friday to impose tariffs on French wine if France didn't withdraw a new digital tax that would impact US tech companies.
Upon arrival in France, Trump was whisked away by French President and very-nice-man Emmanuel Macron to a surprise lunch of French cuisine.