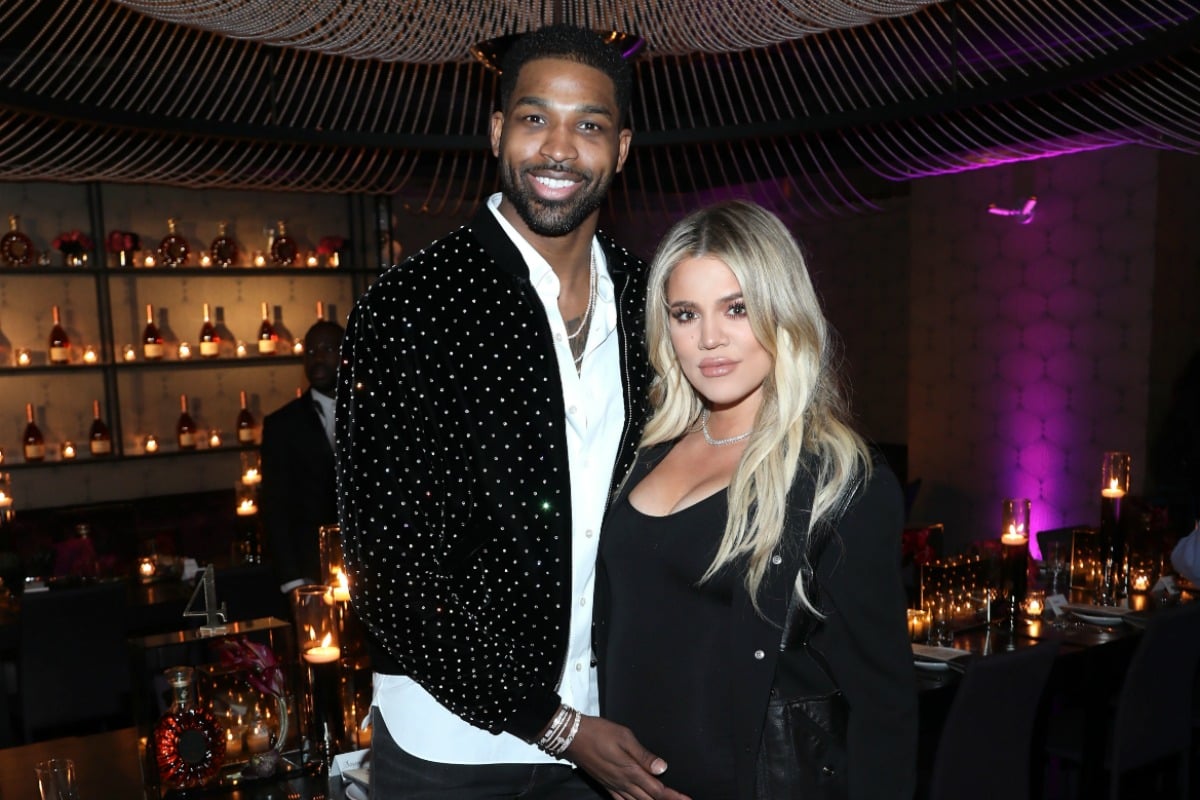 New year, new development to the never-ending Tristan Thompson-Khloe Kardashian saga that honestly we thought we'd be sick of by now but we're…not.
Why? Who knows. We continue to be baffled by how invested we are in the lives of celebrities who do not, and will never, know we exist.
But anyway.
The latest instalment, captured by The Shade Room, involves possibly the most cringeworthy New Year's Eve snub in the history of social media and it's placed Tristan Thompson squarely in our bad books. The bad books he's never really left, really.
For those of you playing at home; photos and videos of Tristan cheating on Khloe leaked just days before she went into labour with their daughter True in April 2018. And this week, at a New Year's Eve party they hosted together at their home in Cleveland (¯\_(ツ)_/¯) Khloe tried to do a sexy dance for Tristan, and he…turned his back to her.
Oh.
Behold (if you can bear the second-hand embarrassment):
Eek.
Khloe doesn't appear too happy with the snub, which is completely understandable.
For many of us, it takes a lot of courage to even attempt a sexy dance (granted, we're not Kardashians), and to be ignored would just be…mortifying.
It might even be enough for us to never set foot on a dancefloor again.
Khloe, our thoughts are with you.
Tristan: