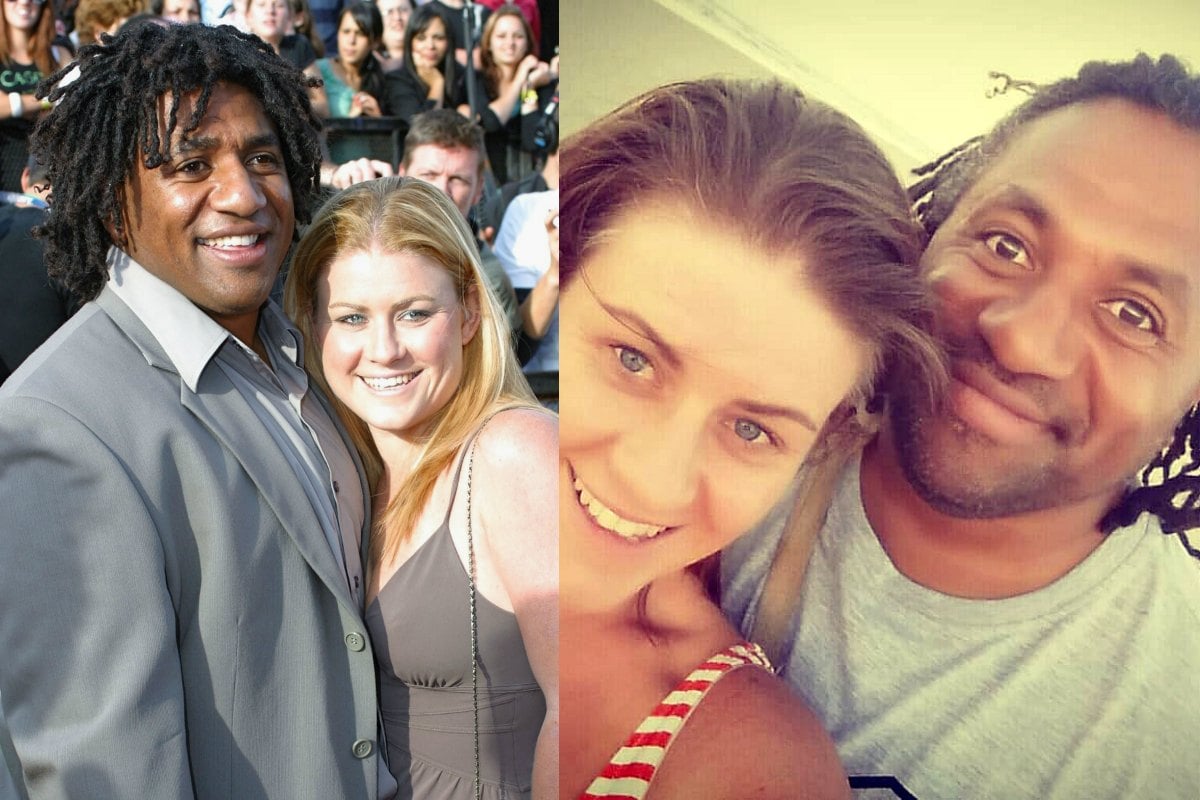 When Trevor Butler proposed to his girlfriend Breea Forrest on live TV after winning Big Brother in 2004, plenty of people were cynical.
"People thought we weren't going to make it, with all this Big Brother stuff," Butler tells Mamamia. "There were rumours going round that she was just there for the money."
But Butler and Forrest had already been going out for more than six years. Butler had moved from Broken Hill to the Gold Coast to be with Forrest.
Side Note: What a reality TV interview would look like. Post continues below.
"People didn't know that she worked three jobs when I moved up here with only 80 bucks and no job," he explains. "She did that for me, for a good four or five months. I'd pick her up and take her to work, because I was still looking for work."
Butler wasn't even tempted by girls who approached him after Big Brother.
"They're coming up to me and saying 'hello' with their boobs out or whatever, and then I've got a girl here who worked three jobs, who loved me for who I was, and not for what I had."
Fast-forward 15 years, and the couple are happily married with two boys, 12-year-old Maika and eight-year-old Creedence.
"Me and Breezy are still together, so we're doing all right."
 

View this post on Instagram