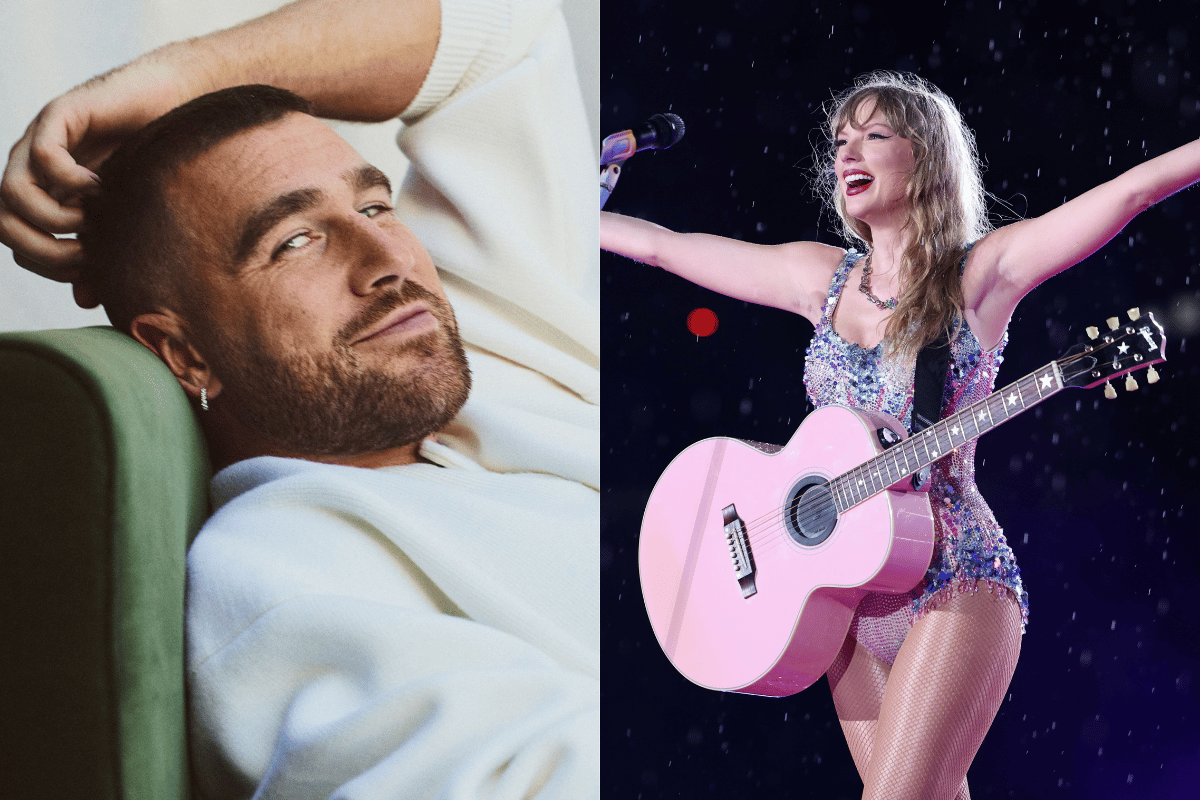 Gather, Swifties. Because our boyfriend Travis Kelce has just given his first magazine interview about dating Taylor Swift, and we're going to need to dissect every tiny little detail.
In a recent interview with The Wall Street Journal, the 34-year-old Kansas City Chiefs star spoke about everything from falling in love with one of the biggest superstars in the world to learning how to handle all the newfound attention and the glaring spotlight that comes with it.
Y'know. Just really standard kinda stuff.
Watch: Speaking of Taylor Swift, remember that time her and Justin Bieber got Punk'd? No? Let's revisit. Post continues below.
Here are 5 things we learned from the interview.
1. He's still learning how to handle the attention.
You don't have to be a Taylor Swift fan to know that there's a pretty (very) big (enormous) spotlight that comes with dating the star, and as Kelce told WSJ — he's still learning how to handle it.
"Obviously I've never dated anyone with that kind of aura about them .... I've never dealt with it," Kelce told writer J.R. Moehringer.