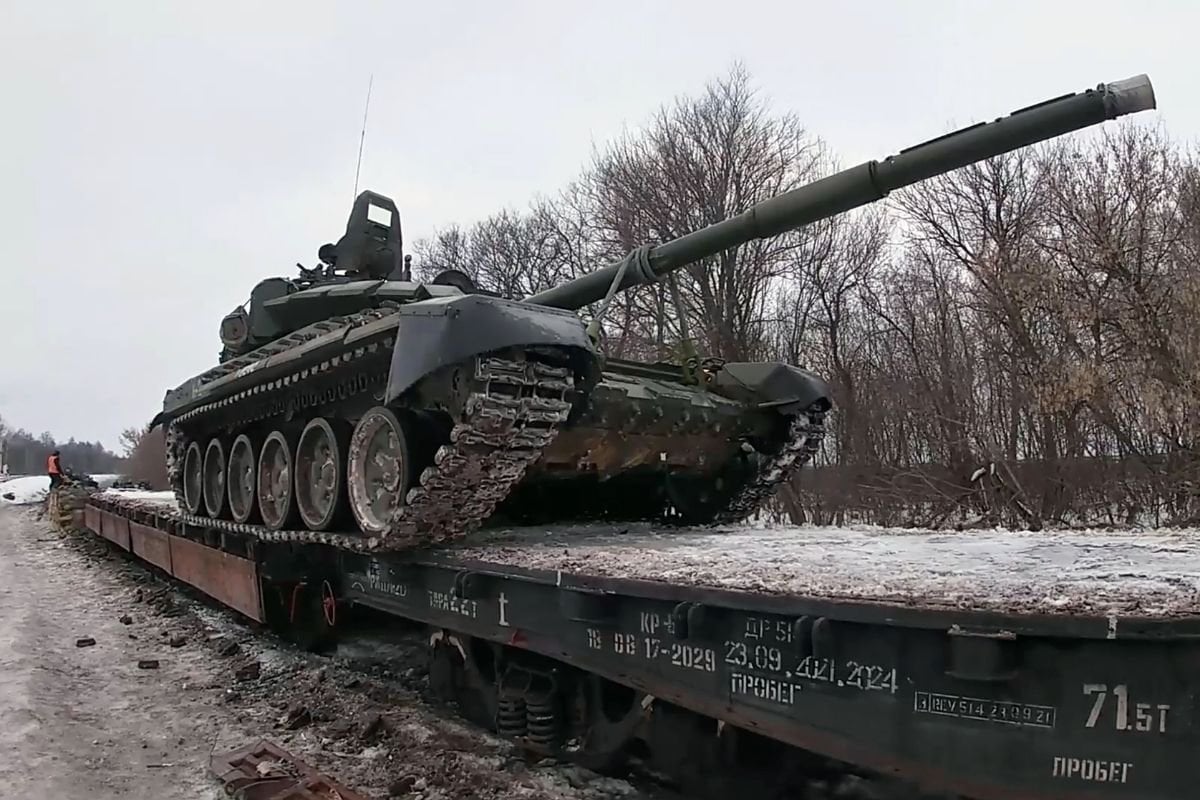 Russia has declared war on Ukraine, with US President Joe Biden confirming, "This is the beginning of a Russian invasion of Ukraine... we still believe that Russia is poised to go much further in launching a massive military attack against Ukraine."
Vladimir Putin recognised the independence of two Russian controlled territories in east Ukraine - a move that gave Russia a reason to openly send troops, even though they've claimed they're carrying out "peacekeeping duties."
America and the UK have reacted by imposing sanctions - including cutting off the Russian government from western financing. 
Videos allegedly filmed at the border show weaponry at the ready. Post continues after video.
Prime Minister Scott Morrison also gathered the cabinet's national security committee to discuss the recent developments. Travel sanctions have been imposed, which you can read more about here. 
So, as your newsfeeds fill up with the latest developments, let's quickly take a few steps back. Because even though this conflict feels far away - the ramifications of it do trickle back to us in Australia, and as you'll read below; it may very well set a precedent for other conflicts simmering on our side of the world.
But first: What's the historical context for this conflict?
To say Russia and Ukraine have traditionally been joined at the hip is an understatement.
Most Ukrainians also speak Russian, millions of them work in Russia, and families commonly live spread across the two borders.
Their histories are intertwined, with the creation of both Russia and Ukraine coming after invasions by Romans and Vikings, the migration of Slavic people and influence from Eurasia.
There have been wars over this territory for hundreds of years. But it's important to note that 'modern Ukraine' emerged as an independent country after the fall of the Soviet Union in 1991.
In 2014, however, Russia invaded Crimea and annexed the territory with a widely criticised referendum, returning it to Russian rule.