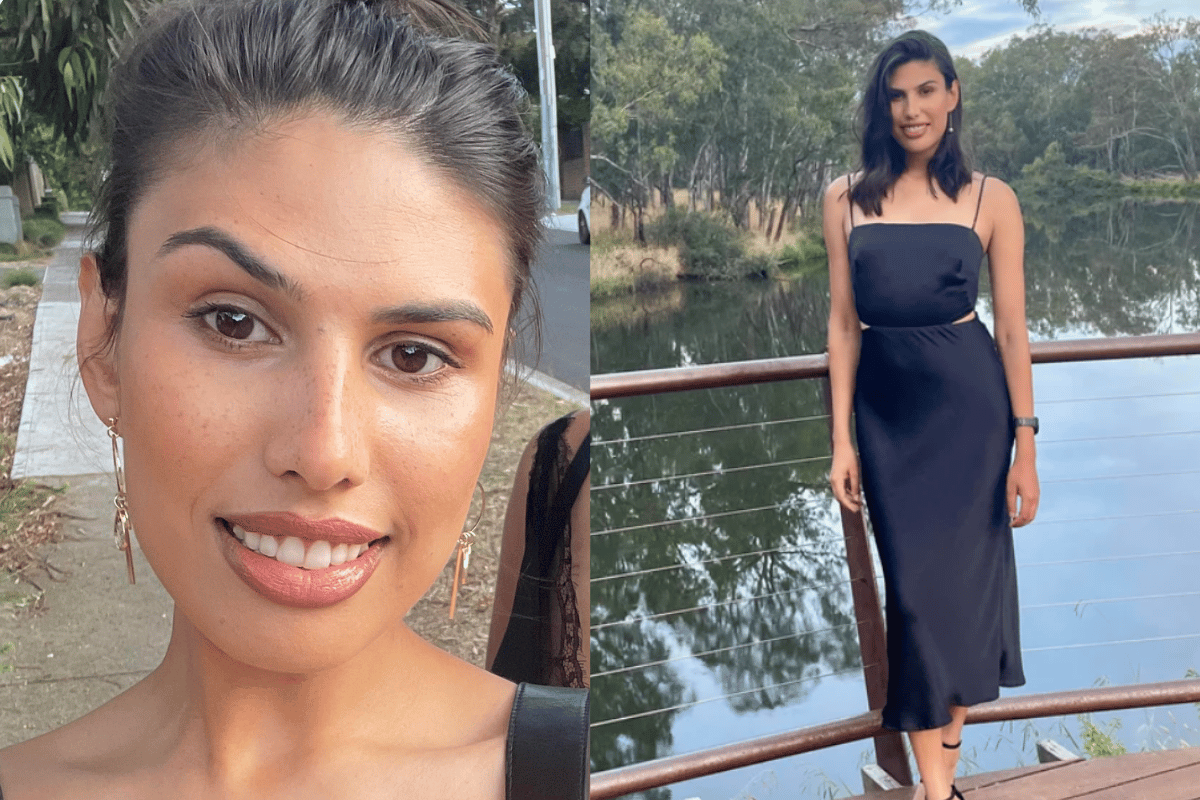 This post discusses sensitive topics and may be triggering for some readers
Stef is a high school teacher for Humanities and Legal Studies. She has been in the industry for over 10 years and it's a field she is incredibly passionate about. 
She loves spending time with family and friends, reading, writing, dancing and playing tennis. She adores fashion and her dog Winston is her best buddy. 
Something else about Stef is that she is a trans woman. 
And her "road to womanhood" has been complex.
Watch: In his shoes. Post continues below.
From a young age, Stef "knew she was different".
She shared with Mamamia: "My own conservative Sri Lankan and Catholic culture held very rigid gender constructs. My social conditioning didn't assist either, perpetuating the notion that diverging from the script I was destined to play out would mean a hefty price to pay." 
During her adolescence, Stef - like so many - did not have the language to articulate who she really was. 
"As soon as I knew that the way I wanted to be in the world was not acceptable, I was quick to internalise the shame and contort myself into a version that was palatable."
With this in mind, high school was extremely traumatic for Stef. She went to an all-boys Catholic school, and understandably felt a lack of belonging. 
"I was the silent academic child, and during these formidable years I turned into a 'grey rock.' I was trying to survive the best way I could. I always told myself, after Year 12, you can finally be free. But even after leaving high school, unlearning being invisible is hard because you become comfortable with the wrong version of you."
At the age of 22, Stef decided to transition medically.