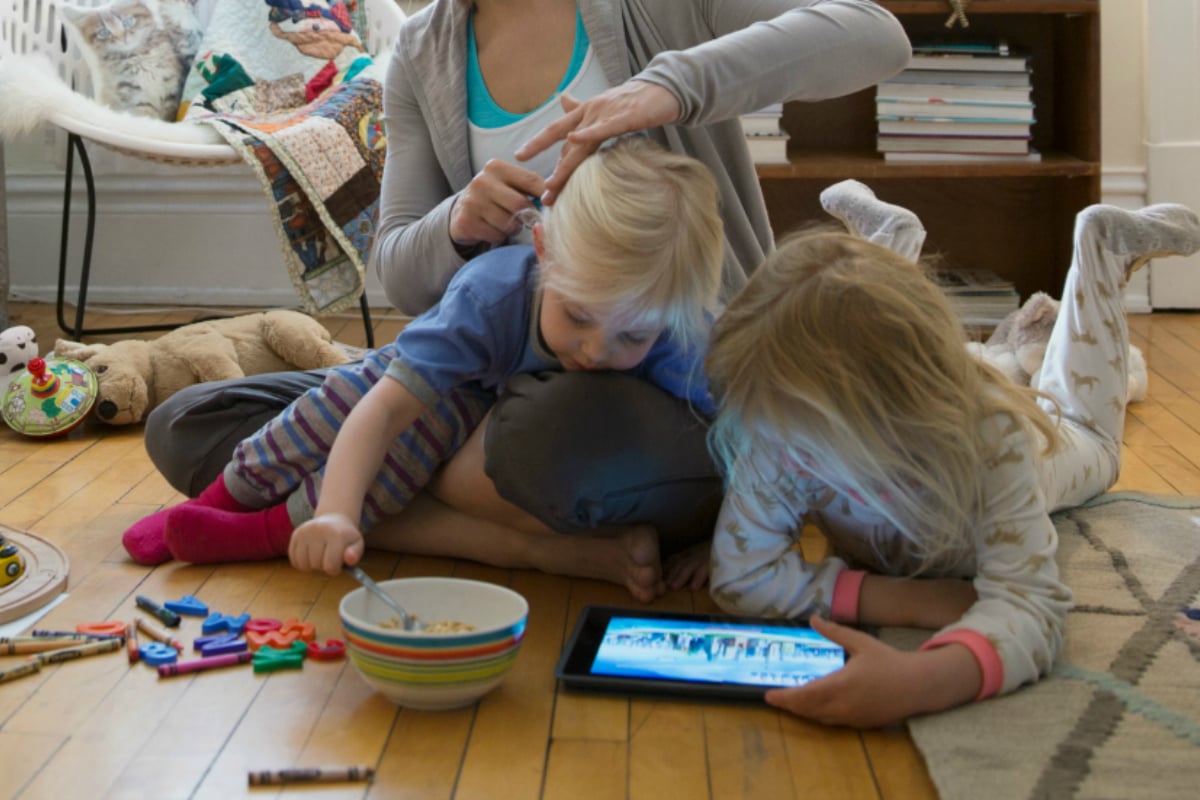 My daughter just stands in the shower, and stares at the taps.
"How do I turn this on?" she asks me.
We're travelling. In a strange bathroom. The shower isn't the same as at home. She's stumped.
"Just twiddle some stuff, babe!" I shout from the other room, where I'm picking up the pyjamas she left on the floor five minutes ago, and finding her some clean pants at the bottom of the suitcase, and laying out a clean T-shirt for her. "Figure it out!"
"But… I don't know how to do it!" My daughter's voice is rising. Impatience, frustration. Pause. "It won't…. work!"
My daughter is nine. She is fit and strong, smart and funny and empathetic.
I do too much for you, I think, as I sigh and move towards the bathroom.
I think it again at breakfast when I butter and slice her toast for her. I think it as I dig out her hat and her sunscreen and her notebook and her favourite pens and I make sure it's all in her bag.
I do too much for you. 
John Marsden would almost certainly agree. This week everyone is talking about the manifesto that the teacher, principal and creator of the Tomorrow… series of YA novels has published about modern parenting. It's called The Art Of Growing Up  and the topline is that in his wide experience, there is an entire generation of children that has been cosseted and protected and love-love-loved so damn much that they are incapable of facing the real world and its challenges.
He says that lots of modern parents have made the mistake of not just loving their children, but being in love with them.
Another of the examples that Marsden cites about the way "toxic" parents are screwing things up is that they are peeling their four-year-olds' mandarins.
Turning showers on for my nine-year-old would almost certainly fall in the same bucket.
Marsden, of course, is not the only one. This sputtering frustration with softie parents who can be generally described as Helicopter (always hovering), Snowplough (clearing all obstacles out of their children's way) or Paralysed (so afraid of screwing things up they're barely acting) is echoed in recent tomes by plenty of experts, including Michael Carr-Gregg.
"Never do anything for your child that they can do themselves," he told me in an interview for the family podcast This Glorious Mess last year. Clearly, I blanked that out.
Listen to Mamamia's parenting podcast, This Glorious Mess. On the latest episode, The Modern Mumma, Mel Watts wants you to make friends with Mum guilt. Post continues below.