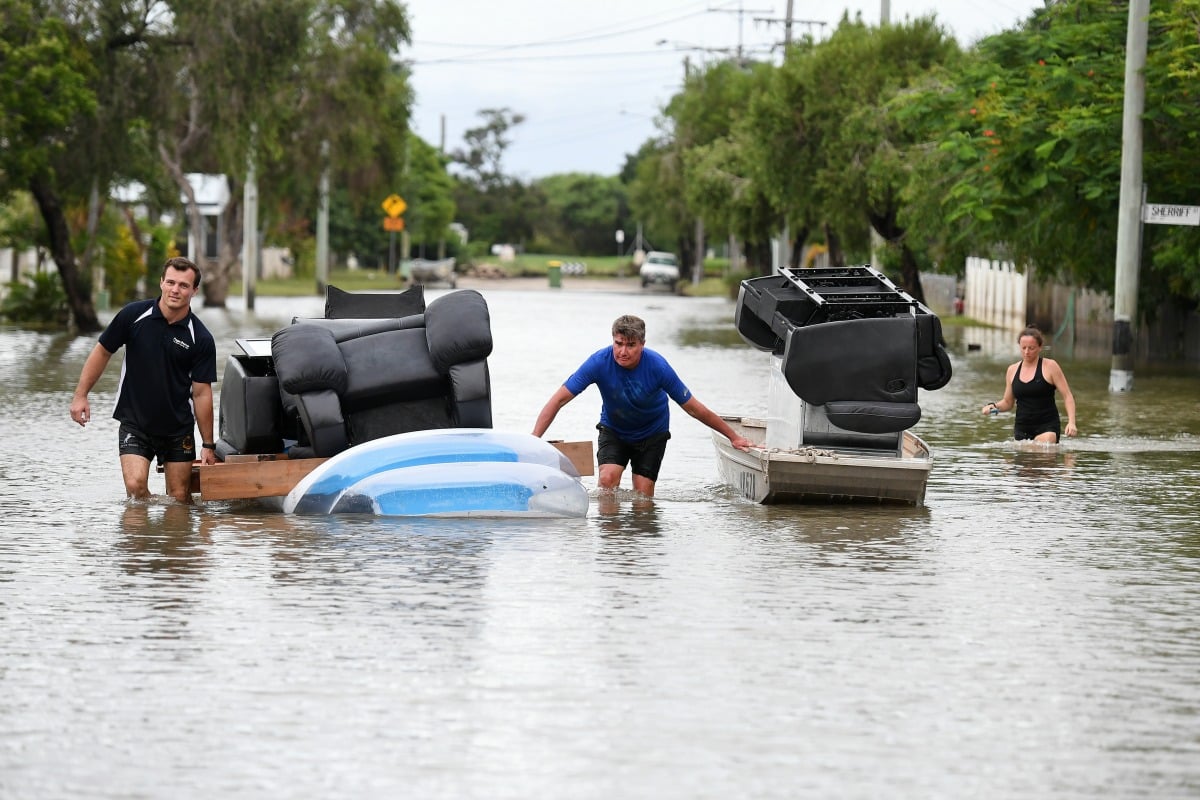 A potentially deadly disease is infecting Townsville residents as they try to clean up after 12 continuous days of rain and floods.
As flood levels receded, it was thought the "danger" they were in had somewhat passed as the focus turned to recovery.
But melioidosis, or "Whitmore's disease" has already put eight people in hospital, with fears more will be struck down.
Melioidosis is an environmental bacteria that lives in contaminated soil or water that spreads to humans or animals through direct contact.
Australian weather is throwing us some extremes this summer. Here is a quick weather refresher from Magdalena Roze. Post continues after video.
It can present in a few ways – as an infection of the lungs, as pneumonia, as a localised infection (think swelling, skin infection, ulceration), or in a worst case scenario it can seep into the blood and affect the brain, heart, liver and kidneys.
It is generally seen in people on medication, who are diabetic, elderly or have chronic airways disease. It can be deadly if the person who gets it doesn't have a strong enough immune system to fight it.
The eight Queenslanders infected are all in intensive care.
"It is quite a severe illness in this form so usually people will have quite high fevers and be very unwell," Townsville public health unit acting director Dr Julie Mudd told the ABC.