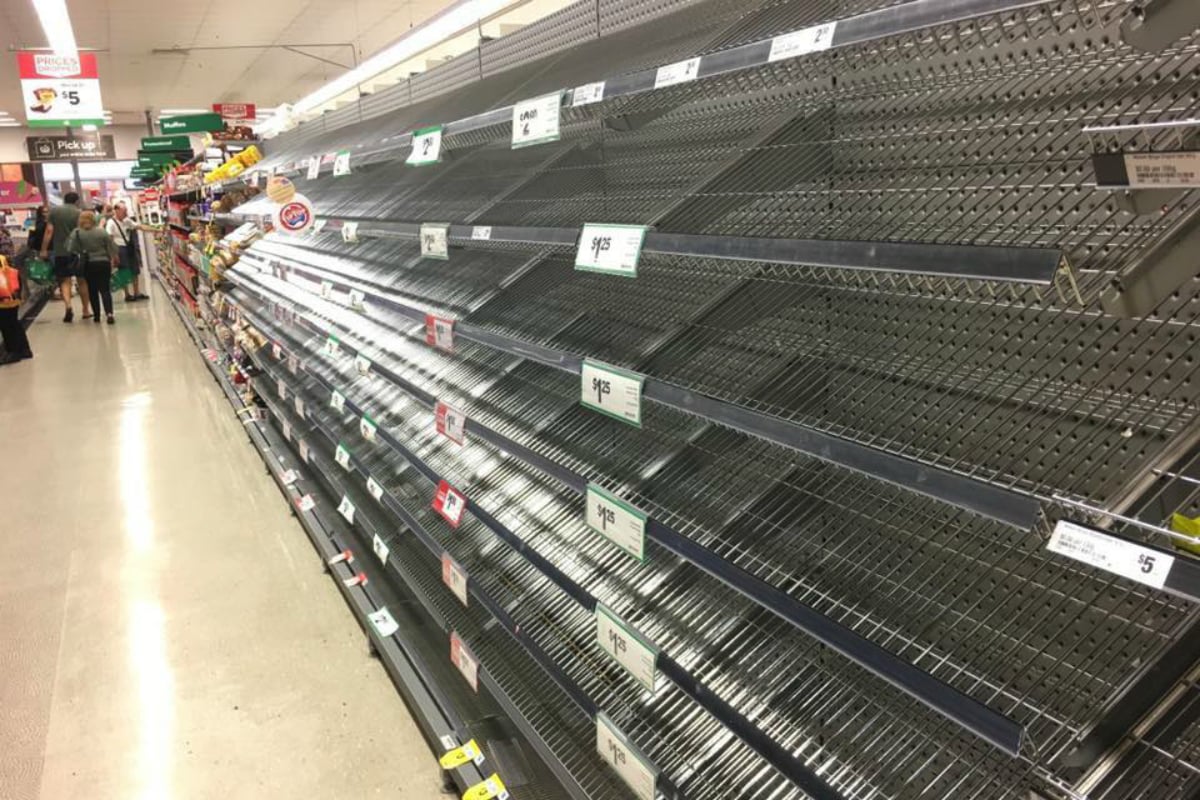 A new threat has emerged in the Townsville flooding disaster, with supermarkets stripped of all of their fresh produce, water and nappies.
While the majority of Coles and Woolworths stores remain open in the region, their stock is selling out at a rapid pace.
Shelves are starting to look very bare, with fear locals could soon go hungry.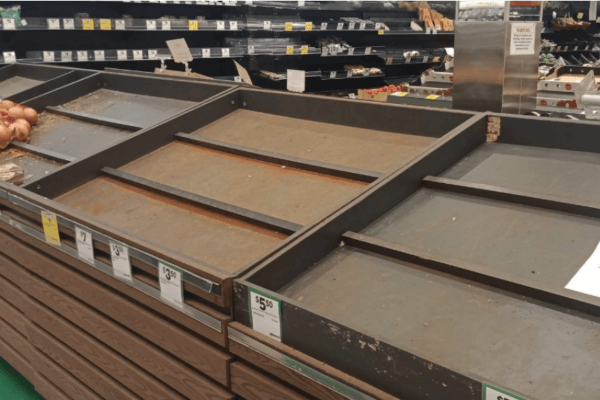 It's forced retailers to take drastic action with 300 tonnes of stock set to arrive on Thursday, on board a barge.
Coles is sending groceries by plane to Cairns which are being trucked into the disaster zone today.
The two charter planes have been packed full of 40 tonnes worth of supplies.
More than 1000 Townsville residents remain holed up in nearby evacuation centres as they await news of their homes which are currently underwater.