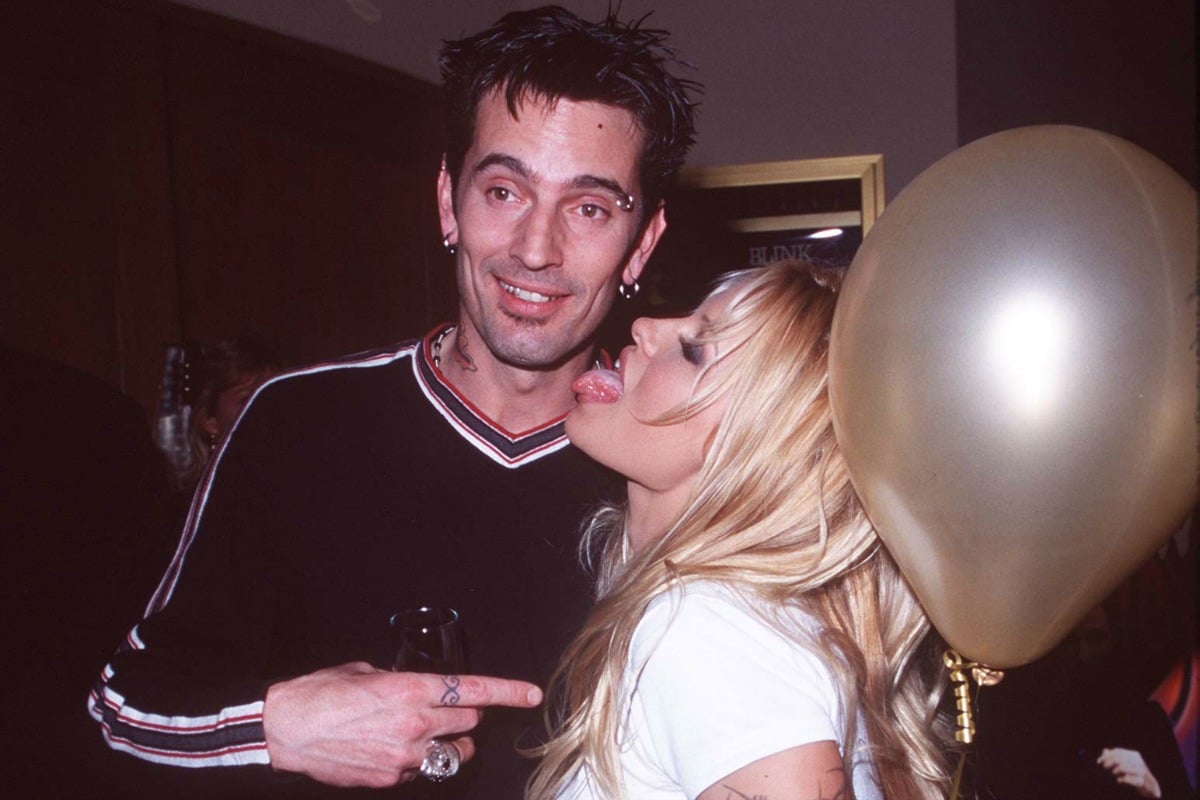 On May 10, 1986, a year after they first met, Motley Crue drummer Tommy Lee married Dynasty's Heather Locklear.
At the time, the then-23-year-old Tommy Lee was at the height of his fame with Motley Crue while 24 year-old Heather Locklear was one of Hollywood's favourite TV stars.
In a day which has now been portrayed on screen in new Netflix Motley Crue biopic The Dirt, Tommy Lee stood smacking on gum alongside his (mildly intoxicated) Motley Crue band mates as Locklear made her way up the aisle in front of some 500 guests.
Watch the official trailer for Netflix's Motley Crue biopic The Dirt here. Post continues below…
"I've only thought of getting married once," Locklear told People after the wedding. "I plan for this one to last."
Although Tommy Lee and Heather Locklear's public images couldn't be any further apart, with Locklear perceived as America's sweetheart and Lee seen as a reckless hedonist, the pair were just like any ordinary couple.
According to People, the drummer asked to be introduced to the actress after he spotted her backstage at a REO Speedwagon concert in Los Angeles.
"I was so shy I couldn't possibly have gone up to her myself," Lee admitted. "But it was Heather or bust."