Back in the late 80s and early 90s, Heather Locklear's blinding smile and blonde hair were at the centre of Hollywood and the small screen, her all-American charm helping her to carve a career in an industry notoriously hard to crack.
With starring roles in Dynasty, Melrose Place, T. J. Hooker, Spin City, Heather Locklear's name became synonymous with Hollywood royalty, her career revered, her fame all-consuming.
On Monday, it was reported 56-year-old Locklear was arrested on suspicion of domestic violence in her California home. The victim of the alleged domestic violence was a boyfriend who had a physical injury, which made the offence a felony, Ventura County sheriff's Capt. Garo Kuredjian said, according to the Associated Press.
Authorities did not release the name of the boyfriend who was involved in the call, but added Locklear was "kicking and pushing" deputies.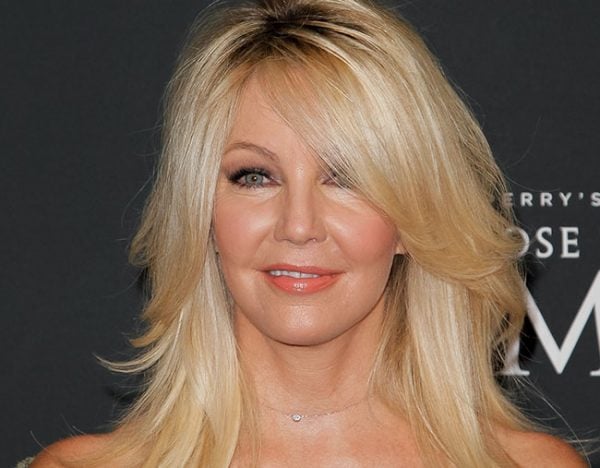 She was released on US$20,000 bail and is due in court on March 13.
So how did the Hollywood star go from a point of glittering fame, to one where her mug shot was brandished across international news sites with allegations of domestic violence shrouding her reputation?
Over the last three decades, Heather Locklear's name has appeared in an almost cyclical bunch of headlines, her battle with mental health, her turbulent - and, at times violent - love life and various driving incidents suggesting that while she may be celebrated for her on-screen success, her greatest battles happened off-screen.