Back in the late 80s and early 90s, Heather Locklear's blinding smile and blonde hair were at the centre of Hollywood and the small screen, her all-American charm helping her to carve a career in an industry notoriously hard to crack.
With starring roles in Dynasty, Melrose Place, T. J. Hooker, Spin City, Heather Locklear's name became synonymous with Hollywood royalty, her career revered, her fame all-consuming.
On Monday, it was reported 56-year-old Locklear was arrested on suspicion of domestic violence in her California home. The victim of the alleged domestic violence was a boyfriend who had a physical injury, which made the offence a felony, Ventura County sheriff's Capt. Garo Kuredjian said, according to the Associated Press.
Authorities did not release the name of the boyfriend who was involved in the call, but added Locklear was "kicking and pushing" deputies.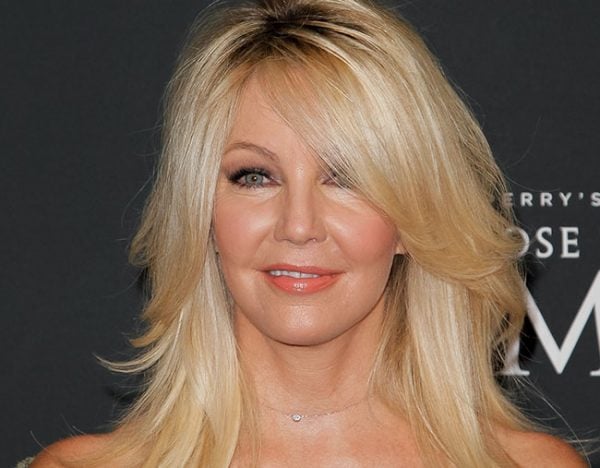 She was released on US$20,000 bail and is due in court on March 13.
So how did the Hollywood star go from a point of glittering fame, to one where her mug shot was brandished across international news sites with allegations of domestic violence shrouding her reputation?
Over the last three decades, Heather Locklear's name has appeared in an almost cyclical bunch of headlines, her battle with mental health, her turbulent - and, at times violent - love life and various driving incidents suggesting that while she may be celebrated for her on-screen success, her greatest battles happened off-screen.
On May 10, 1986, about a year after they first met, a then 24-year-old Locklear married 23-year-old drummer Tommy Lee when he was at the height of his fame as part of Motley Crew.
"I've only thought of getting married once," Locklear told People after the wedding. "I plan for this one to last."
Seven years later, the two were divorcing amid rumours Lee cheated on her with a porn star. Neither have spoken at length about their split, though in 2005 he offered the briefest explanation to People: "I made a big mistake."
In 1994, Locklear met her second husband, Bon Jovi guitarist Richie Sambora. The two had a baby together, Ava, in 1997. In 2006, after 12 years together they, too, split.
"After 11 years of marriage Heather Locklear has filed for divorce from Richie Sambora," the actress' rep, Cece Yorke, told People at the time. "This is a private matter and there will be no further comment at this time."
Sambora went on to date Locklear's close friend, Denise Richards, breaking up their friendship, with Richards telling People there was no other option than for their friendship to end: "Unfortunately our friendship had to dissolve and I'm sad about that."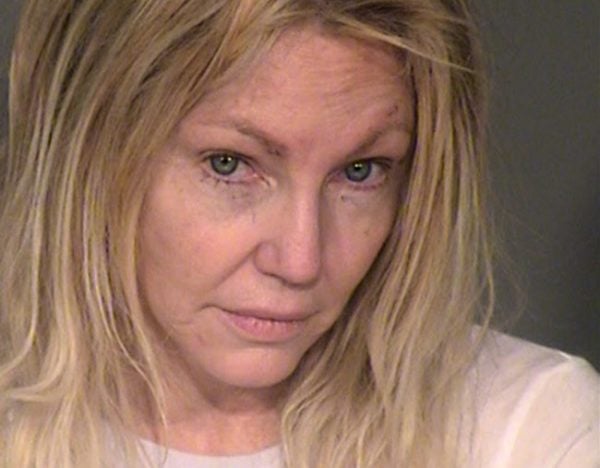 In 2008, Locklear's rep confirmed she had been admitted to rehab after battling "anxiety and depression". Later that year, she was charged with driving under the influence of drugs in Santa Barbara. The actress plead no contest and the charge was later dismissed.
Two years later, Locklear's driving got her into trouble once more, when she was arrested after a hit-and-run involving a parking sign. She was never prosecuted over the incident.
At the end of 2011, Locklear and former Melrose Place co-star Jack Wagner ended their three-month engagement, amid news of a physical altercation in December that year.
"There was some sort of physical altercation back in December. A police report was generated and forwarded to our office for review," City Attorney spokesman Frank Mateljan told The New York Daily News in January 2012.
Weeks later, the actress was admitted to hospital after taking a dangerous mix of prescription drugs and alcohol, TMZ reported.

Mia Freedman, Monique Bowley and Kate de Brito talk about the simple rituals that can perk you up when you're having a shit time. Post continues after audio.

And then, in 2017, unable to overcome some issues she had been working for years to overcome, Locklear told People she had re-entered rehab to "tie up some loose ends".
"I am feeling great and am taking steps to enrich and better my life.
"Currently I am working on tying up some loose ends regarding certain issues so I can hit 2017 full steam ahead."
The same year, she was hospitalised once again and treated for minor injuries after a collision. Law enforcement told Entertainment Tonight "drugs and/or alcohol were not a factor".
In the last few months, Locklear has been dating her childhood sweetheart Chris Heisser. In the hours after she was arrested for battery, People confirmed he was charged with driving under the influence.
It's another headline, another public misdemeanour and another relationship plagued by what is believed to be just another physical altercation. Because while Heather Locklear has been, for 30 years, one of the most famous women in Hollywood, it would appear her biggest battles are ones that are, tragically, not uncommon for the industry in which she roams.
But as is often the case of those who are elevated by the bright lights and public pedestal of Hollywood, being held in such high regard by friends and fans means there's often a long way fall, lest they trip.