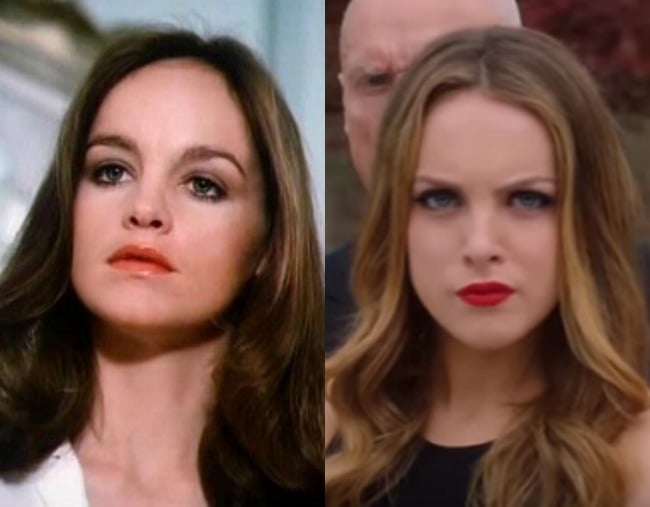 If you loved Gossip Girl and spent years obsessing (alright, still do) over The OC, then boy do we have a new show for you.
Dynasty.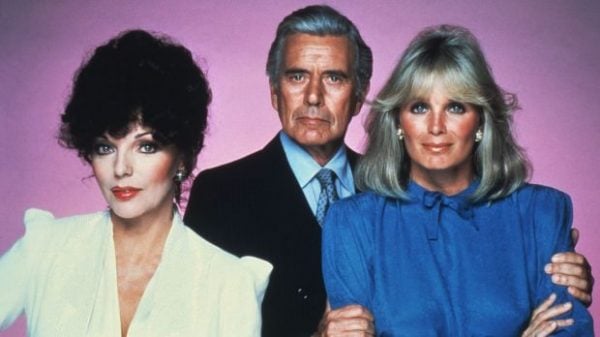 Hear us out.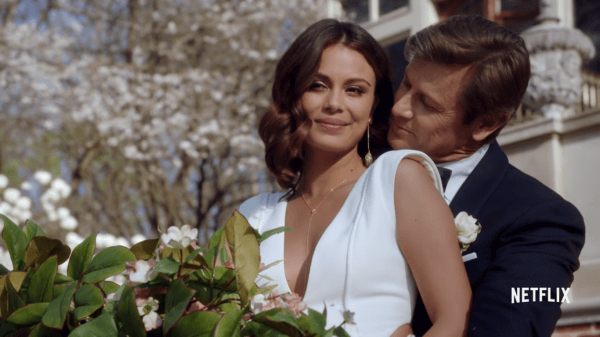 The soap opera that dominated the '80s is being rebooted and it's dropping on Netflix next month. And it's going to be epic. How do we know? It's got some serious heavyweights behind it, including the creator of Gossip Girl and The OC, Josh Schwartz.
Even the trailer gives us more drama than well, any drama you've ever seen before.
Watch it here:
Elizabeth Gillies plays heiress Fallon Carrington who believes her time has come to take over the role of COO of the family company when her father Blake Carrington summons her home.
That is until she literally walks in on him in a compromising position with a very young, very cunning employee called Cristal discovers a) she's not getting the job and b) she's about to get a new mum.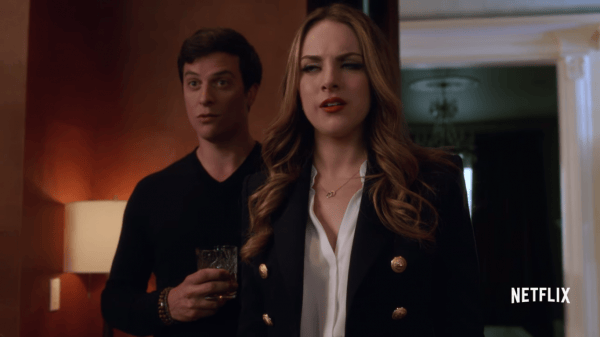 Along with her brother Steven, Fallon does everything she can to bring her down. Throw in forbidden affairs, private jets, a feud with another wealthy family, lots of money and a seriously enviable wardrobe and you've got your next TV obsession.
And while the reboot gives the original Dynasty a 2017 makeover, let's not forget what a dominating show the original one was.
No doubt the first things you think of are the flamboyant '80s fashion (read: shoulder pads), big hair and Joan Collins but it was all that and so much more.
For the biggest TV and entertainment news of the week, listen to The Binge podcast. 
Running for almost a decade, Dynasty was nominated for a Golden Globe Award for best TV Drama Series every year from 1981 to 1986, winning in 1983. In 1985 it was the number one TV show in the US.
While it's final years saw viewers decline, the reboot could see the erm, dynasty pick up a whole new generation of fans.
While original fans can expect to see some familiar characters (yes, Alexis will be making an appearance at some point), there will be a few major changes - for the better.
Steven Carrington's sexuality will be out and proudly so, no longer a topic of contention between him and his father as it was in the first Dynasty,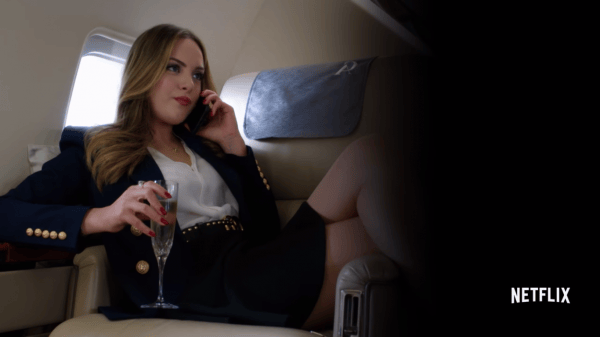 .
The newer version will also focus on the power and ambition of the women related to business rather than just cat fights over men.
""They're competitive, they're both smart, they're ambitious. You have the great head-to-head and [we're] kicking it off with that great catfight," Executive Producer Stephanie Savage said in a press conference.

Dynasty is available from October 12 on Netflix.