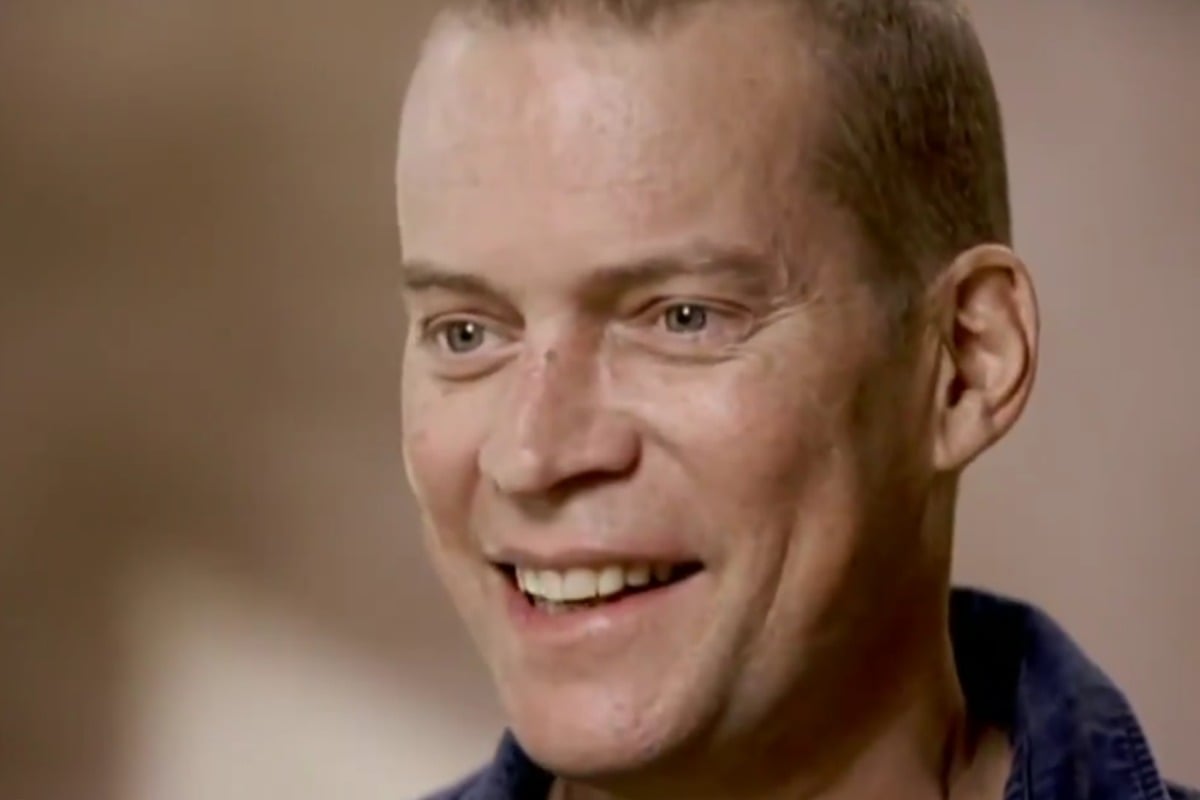 In April, SeaChange actor Tom Long boarded a plane to the US in a last-ditch attempt to save his life. It worked.
In 2012, the actor was diagnosed with Multiple Myeloma, an incurable form of blood cancer that attacks the immune system. For seven years, he'd gone through chemotherapy, stem cell transplants and various drug trials, but nothing worked.
After being given just three months to live, Long, 50, was given one last chance at survival.
The moment Tom Long found out he was cancer-free. Post continues below video.
Long flew to Seattle to participate as one of 18 patients in a medical trial to rebuild his immune system using Car T Cell therapy. His T cells were genetically re-engineered before being infused back into this body to kill the cancer cells.
Speaking to Lisa Wilkinson on The Sunday Project, Long said the trial was like going through a "complete exorcism".
He was sweating, vomiting and full of a fever for three days. He then spent time in and out of hospital with infections, but in late June Long received a call that changed everything.
"We were having coffee at our favourite coffee place and I got a phone call from Dr Damien Green who was heading the trial in Seattle, and he just said that I had nothing in the bone marrow."
 

View this post on Instagram