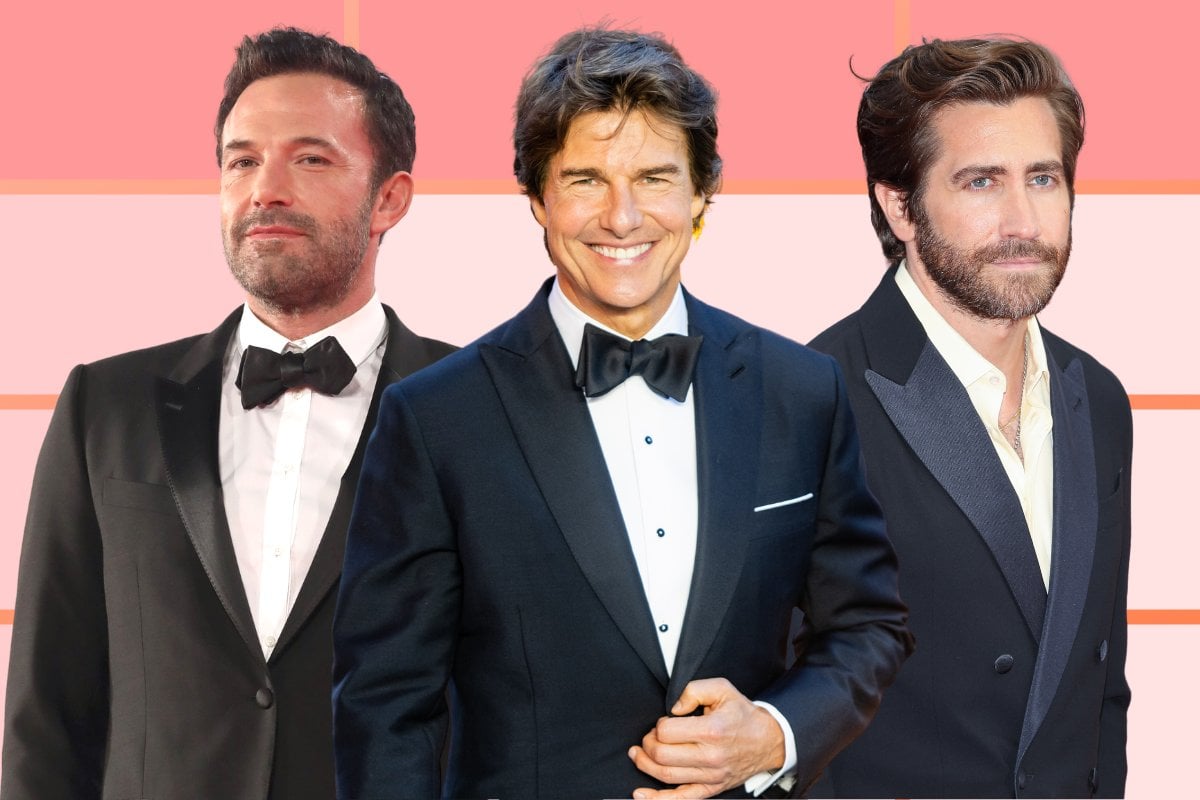 Kris Jenner works hard. But Tom Cruise, Jake Gyllenhaal and Ben Affleck's PR teams work harder. 
If you'd asked someone a few months ago who Tom Cruise is, they probably would have replied, "Isn't he that weird little Scientology guy who jumped on Oprah's couch?"
Eighteen months ago, Ben Affleck brought to mind images of Dunkin' Donuts runs and questionable back tattoos. 
He was the stuff of meme dreams. Morosely staring out into the ocean, a towel wrapped around his middle-aged body, revealing a tattoo he definitely regretted. Standing outside on the pavement, sucking on a cigarette, wishing his life was one of those romantic comedies where he gets to travel back to his past and make a series of different choices. 
And only nine months ago, Jake Gyllenhaal was that guy who messed around with Taylor Swift and apparently didn't bathe much. 
WHY'D YOU KEEP HER SCARF, JAKE?
Now, Cruise and Gyllenhaal are two of the most bankable action stars of 2022 and Affleck is one half of Hollywood's most nostalgic pairing. 
Their stories are a masterclass in Hollywood comebacks, a 1-0-1 on how to turn an ageing Hollywood male celebrity's image around. 
Watch the trailer for Top Gun: Maverick. Post continues below.
Let's start with our good friend, Tom Cruise. 
Cruise made his mark in 1986's Top Gun, in which he played the leather-jacket-wearing, motorbike-riding Maverick, who said things like "I feel the need... the need for speed!". 
Later, he starred in "YOU CAN'T HANDLE THE TRUTH" AKA A Few Good Men, and by the time Cuba Gooding Jr told him to "SHOW ME THE MONEY" in 1996's Jerry Maguire, Cruise was one of the most bankable stars in Hollywood. 
Add to that his marriage to tinsel town's golden girl, Nicole Kidman, and he was bona fide Hollywood royalty. Cruise and Kidman adopted two kids together before splitting in 2001. 
Then in 2005, Cruise appeared on an episode of The Oprah Winfrey Show.