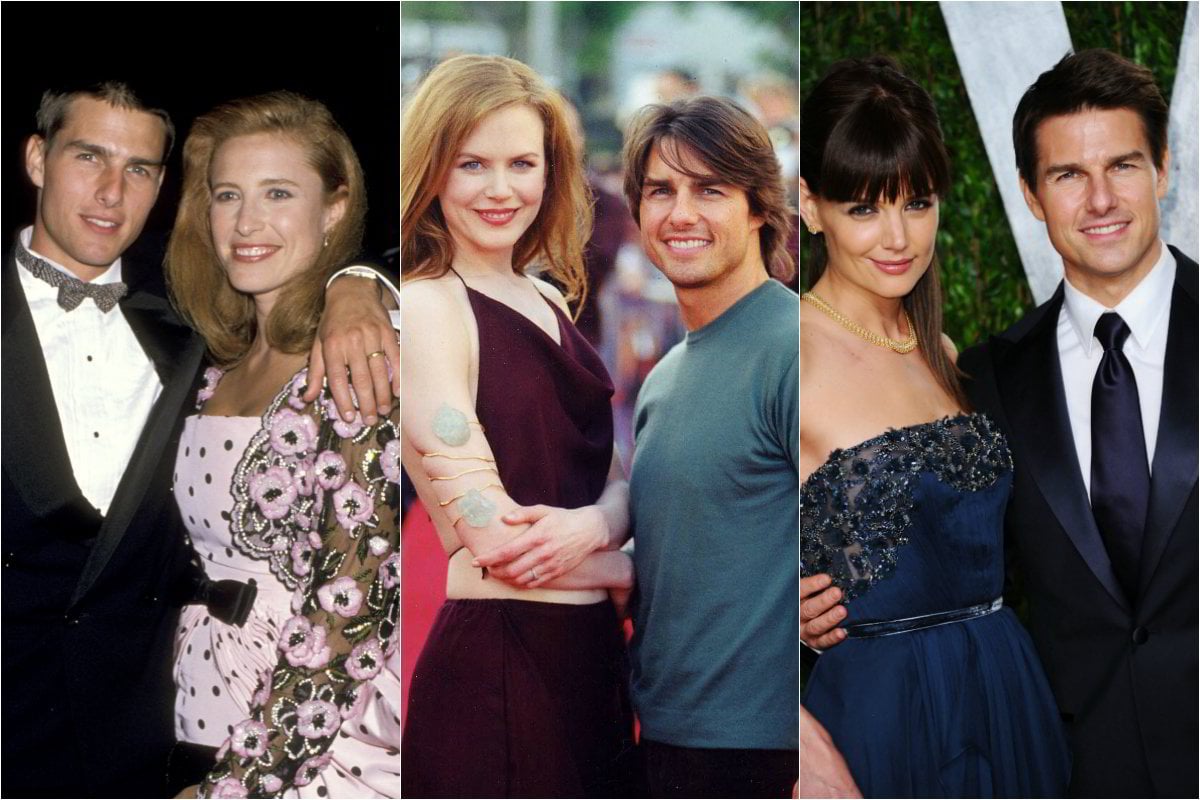 Forget 13, it's the number 33 that's proved to be unlucky for Tom Cruise.
Fans have noticed a curious pattern that has followed him through all three of his divorces.
His ex-wives, Mimi Rogers, Nicole Kidman and Katie Holmes were all the exact same age when they filed for divorce from the Mission Impossible actor – 33 years old.
The link was first identified in July 2012, just a few days after Holmes initiated divorce proceedings.
Here's everything we know about the '33 conspiracy', and how it links to Cruise's religion, Scientology. 
Tom Cruise's divorces. 
Cruise married actress Mimi Rogers in 1987, before the couple divorced three years later in 1990.
Then, in the same year, Australian actress Nicole Kidman was just 23 years old when she married Cruise, after meeting on set for Days of Thunder. Together, they adopted their daughter Isabella in 1992 and son Connor in 1995. The high-profile celebrity couple split in 2001, just two months after renewing their vows on their 10th wedding anniversary.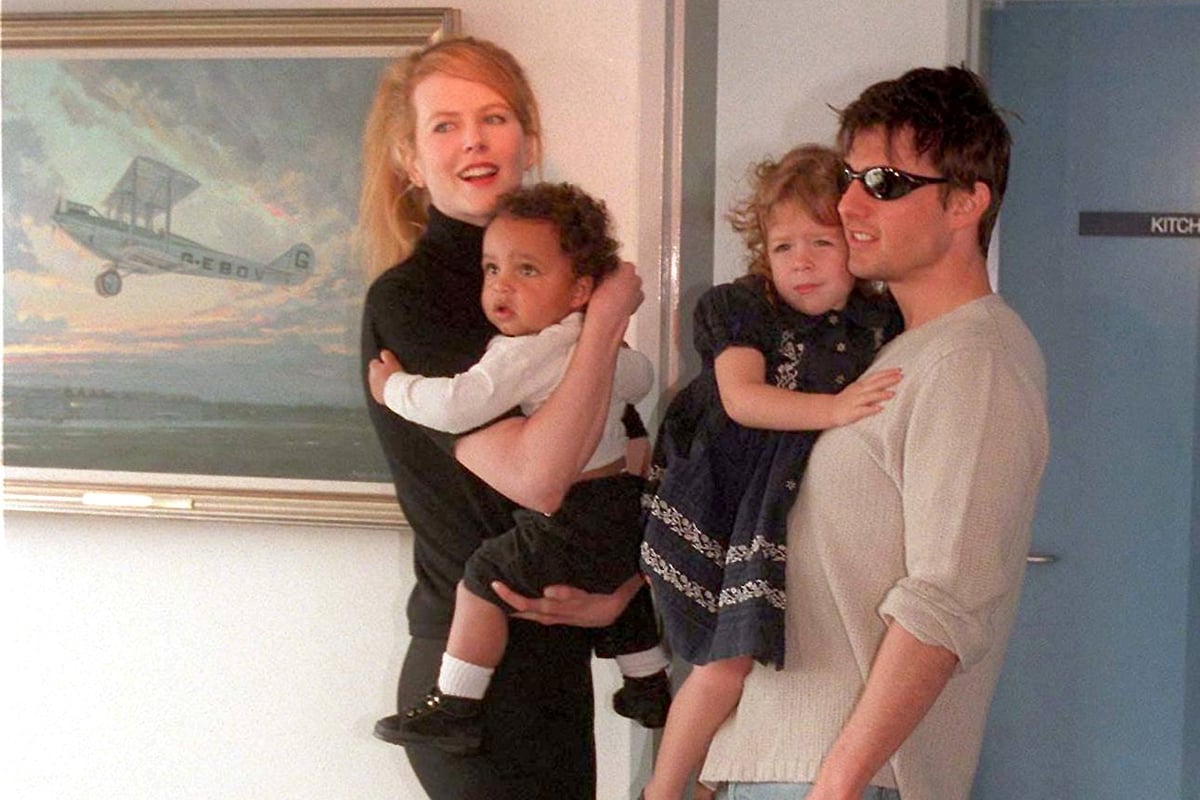 Nicole Kidman and Tom Cruise introduce their children Connor and Isabella to the media on January 24, 1996 at Sydney airport. Image: Getty. 
Five years later, in 2006, Cruise married then-28-year-old Katie Holmes. The same year, they welcomed their daughter, Suri Cruise. When the couple announced their divorce in 2012, rumours quickly circulated that Tom's belief in the Church of Scientology played a significant role.
All three divorces followed a bizarre pattern.
Mimi Rogers, Nicole Kidman and Katie Holmes were all 33 years old when they filed for divorce from Tom Cruise.
Over the years, fans have speculated: Is this a mere coincidence, or is there more to it?