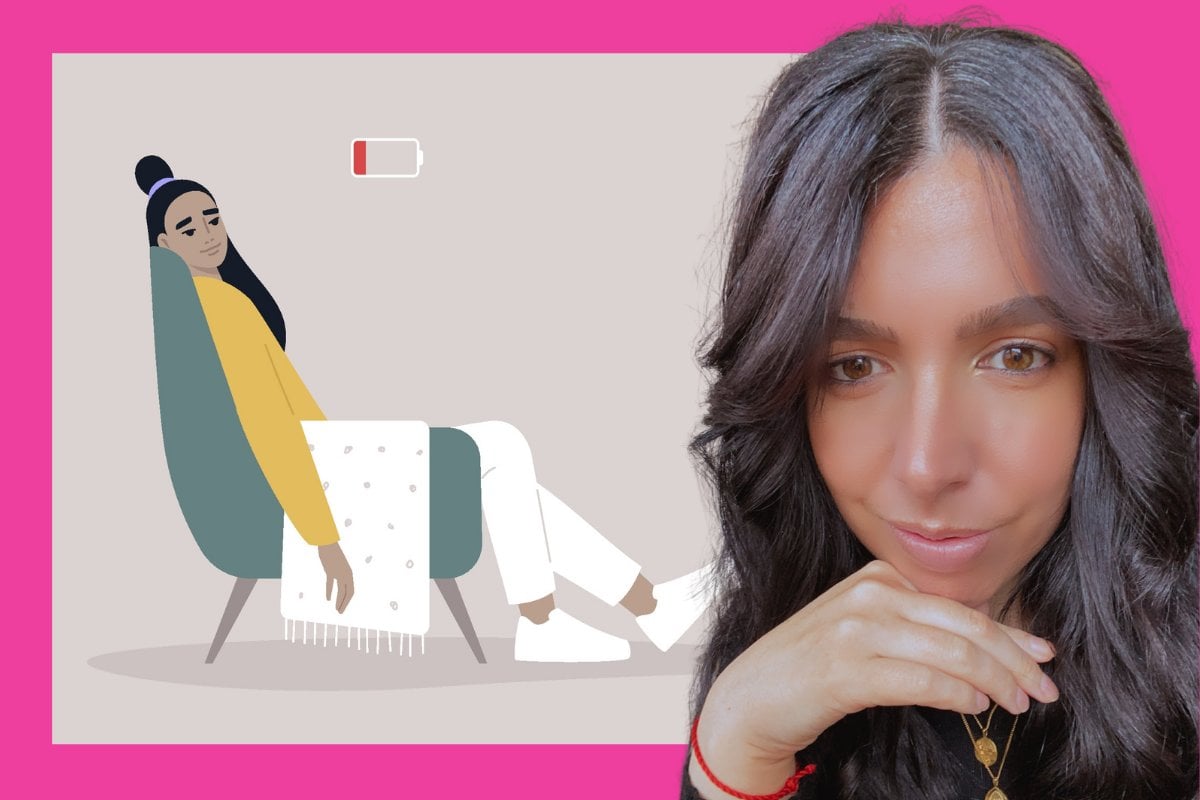 I'm tired. 
That's not true. I'm exhausted. 
It's the singular thought that bobbles around in my head as I chug down my fresh fruit smoothie – spiked with a powder that promises luminous skin, and açai that apparently improves brain function, and spinach, because, well, it's green and bonus points if you put something green in a smoothie, right?
But I also know that no matter how many super-boosted smoothies I drink – or the coffees that preceded them – I'm still gonna feel… absolutely stuffed. 
How to spot and combat burnout. Post continues after video.
You see, it's February and we're meant to be recharged and motivated for the year ahead, because #goals. And I do have moments of inspiration; fleeting moments, that shine and allure… and then they…. evaporate. A mirage of ambition. And that's fine, I guess, because maybe I'll just take a nap instead?
But let me just say, this is not me in "normal" times. I'm the girl that gets heart flutters when entering Officeworks, because the opportunities for productivity and organisation are Quite. Literally. Endless. 
I'm also the girl with a large black coffee and spreadsheets and to-do lists, eager to cross off. 
And I'm the girl who would wear make-up daily – not weekly – and wear coordinated outfits and squish gym, events and socialising into already crammed workdays. 
But mental capacity has been achieved and this chica is on hiatus. Instead, intentions, objectives and resolutions have given place to just – getting through the day.
I guess that's what two years of living in a pandemic does to you. To us. 
(Pause. It goes without saying that our health care workers take the cake for ultimate exhaustion. They have and continue to sacrifice so much of themselves, and for this, we stand in awe and are oh-so-grateful to them.)
It's been two years of perpetual worry. Of daily tallies and press conferences and lockdowns - so many lockdowns - and how far is five kilometres from my house? It's been years of health panic; vaccination panic, shortage-of-toilet-paper panic (really, WTF was up with that one?!); shortage-of-hand-sanitiser panic, shortage-of-RAT-test panic.